Platinum Award for Best Mixed Used Community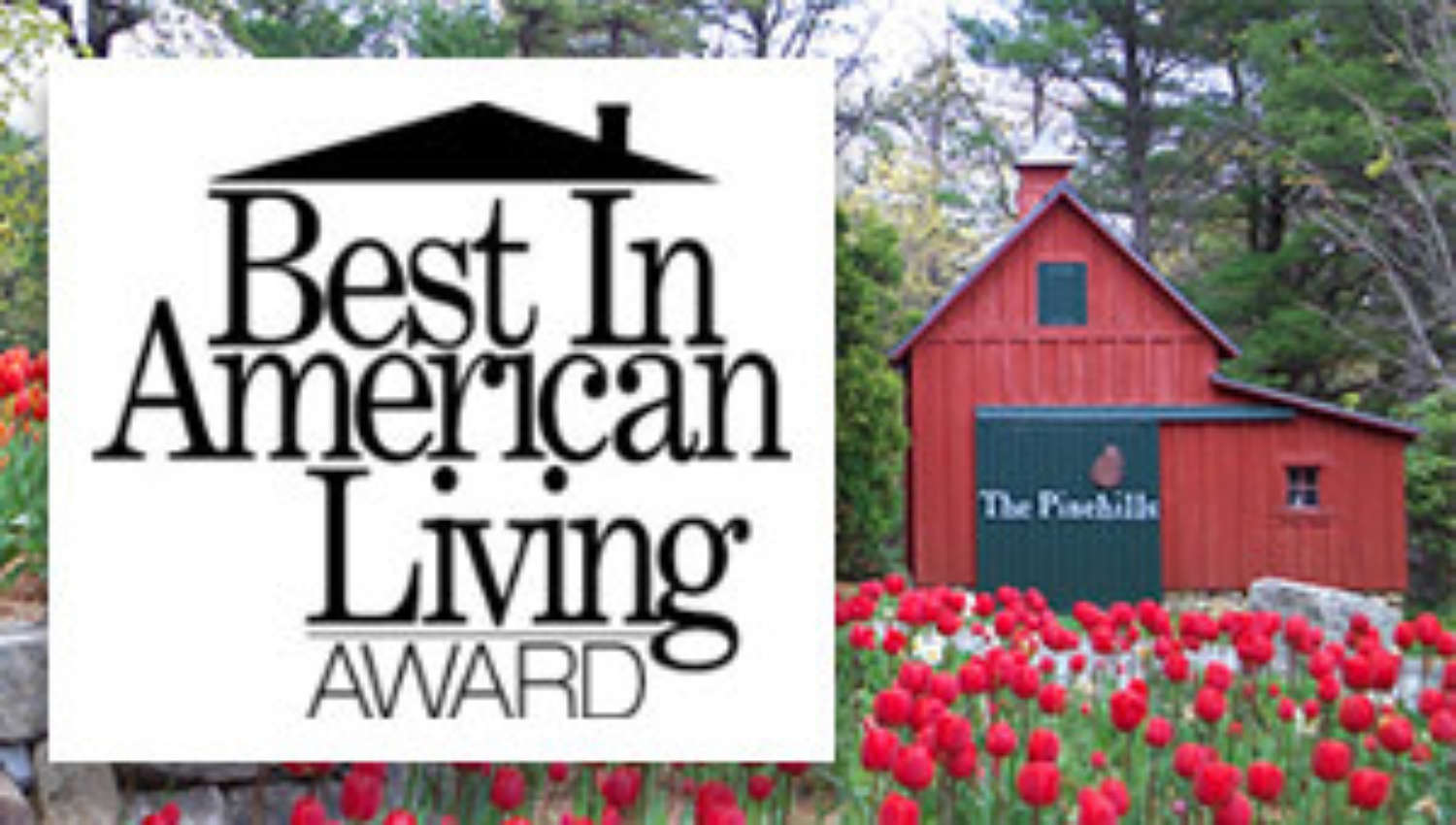 Boston, MA (January 21,2016) – The Pinehills in Plymouth, MA has been named "Community of the Year" in the 2015 Best in American Living™ Awards (BALA) by the National Association of Home Builders (NAHB). The Best in American Living™ Awards are the most prestigious awards of their kind, setting the benchmark for innovation in residential and neighborhood design. The Pinehills is the only "Community of the Year" award winner in the nation.
The Pinehills, a mixed-use community, will include 1.3 million square feet of mixed-use space and 3,065 homes on only 30 percent of the land, preserving over 2,200 acres of open space. Already, over 500,000 square feet of mixed-use space exists in the Village Green and 2,000 families call The Pinehills home. Eleven builders build homes ranging from condominiums and apartments to custom and cottages. With demand for walkable places not isolated to urban settings alone, nine of The Pinehills' 37 neighborhoods and over 700 residences are within walking distance to the vibrant Village Green with a bank, post office, market, restaurants, inn and spa, as well as a gas station and coffee shop.
"This is quite an honor and we want to thank first and foremost our customers who do us the privilege of choosing The Pinehills for their home or business." said Tony Green, of New England Development. "We are so appreciative of the people who live and work at The Pinehills. They deserve our greatest thanks. I also thank my fellow partners, Steve Karp, Douglass Karp, Steve Fischman, Tom Wallace, Alan Green and Dan Green, as well as the homebuilders at The Pinehills, officials of the Town of Plymouth and Town Meeting members who gave us the opportunity to bring The Pinehills to life."
Pinehills is one of the nation's most celebrated examples of thoughtful community planning and design. The Pinehills maintains a commitment to quality and environmental stewardship that acknowledges what a gift it is to live in concert with nature.
In addition, The Pinehills received a Platinum Award for Best Mixed Use Community, being selected from among suburban communities across the country, and was a finalist for the Best in Green Award.
"The Pinehills creates a total community that respects the topography and environment with a quintessential New England feel. It is the whole package," said the 2015 judges of The Pinehills.
The Best in American™ Living Awards recognizes outstanding achievement in the housing industry including single-family production, custom, rental, affordable, interiors, remodeling, international and community, based on the principle that good design is not, and should not be, limited to high-priced and/or custom homes and neighborhoods. Award winners were announced during the annual NAHB International Builders' Show in Las Vegas.