Get designer advice on updating your home in the new Decade
The New Year is the perfect time for a home décor refresh, and right now you can shop Ethan Allen's designer floor samples here at The Pinehills and get a great deal (up to 50% off) NOW EXTENDED through February 29th . Even better, the expert team at the Ethan Allen Design Studio Pop-Up at The Pinehills is here to help you discover your style. There's always an Ethan Allen designer in-store to assist with your design questions, and the help is always free.
We spoke to Ethan Allen's local interior designers and asked them about trends and tips we can use in our own homes to update living spaces in the New Year and here's what they told us: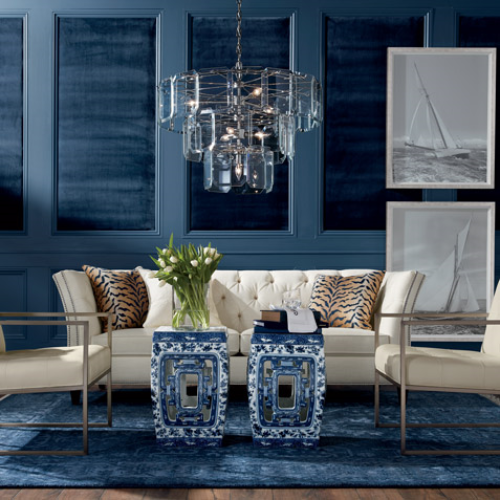 The Pinehills (PH): We have been hearing that along with the end of the decade is an end to neutral colors or neutrals without texture. What is Ethan Allen's opinion on color for the new decade?
Ethan Allen (EA): As a purveyor of artful living I am always on the pulse of color trends. And yes, color is trending in our new decade! Ethan Allen's color forecast for 2020 is all about optimism and creating an inspiring backdrop for a bright new decade. It's modern, it's now: "Our vogue vision in blue looks well past convention." We are seeing the reemergence of jewel tones: sapphire, ruby, emerald and citrine. Lines are cleaner and finishes are warmer. "Minimalism is textured for today." Neutral room palettes from the past decade are now freshened and updated with well-placed color and energizing textural accents. In 2020 we invite a design twist, surprising our visual senses, beckoning diverse, inviting and unexpected style where vibrant color abounds.
Cynthia Bliss Ray, Ethan Allen Hyannis Design Center
"Known for my color confidence"
Instagram @cblissliving
cynthia.ray@ethanallen.com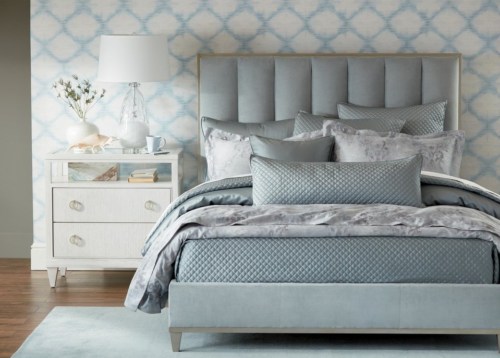 PH: If a customer can only make one change in their home's interior design plan, what room, or furnishings/accessories should they address?
EA: As a Designer for Ethan Allen in Hyannis, MA I have had a number of clients ponder "where do I start". Each project is as unique as the clients who pose the question to me. Whether you are in a new space or need a "face lift" in some well-loved corner of your home you should consider the following aspects:
Where do I spend the most time? How do I want to use this space? Who uses the room(s) most often? I usually guide a client to address the major living spaces in their home. Start on the first floor, you get immediate bragging rights and it helps establish a tone or feeling for the rooms that follow. A fresh coat of paint will do wonders for a clean feeling. Then consider how the room is used and how you want it to function. Enlisting a trained Designer who works with you and sets a game plan in motion is the best suggestion I have to offer.

At Ethan Allen we offer floor planning in 2D and 3D versions that allow you see the space from all directions. The transition from space to space as well as the color palette are more easily appreciated. In today's homes open floor plans create their own challenges. Have a designer collaborate with you to select the right pieces for your lifestyle and needs.
Accents and accessories have a big impact in a room. Add a mirror to capture light, adding a few table lamps for soft or task lighting. Curated pieces will tell your story and add layer of detail that is often overlooked.

My best piece of advice to any client, friend, relative or total stranger is to complete one room before moving on to the rest of the house. Buying a new vase for the mantle in an unfinished room is just a vase on a mantle in a still unfinished room.
In summary, a new coat of paint, adding draperies, accents and lighting and of course correctly scaled and comfortable, well-made furniture to protect your investment . This will go a long way in updating your home and offers a manageable project, especially with a trained designer's guidance.
Regards and happy decorating. Call me if you need help!!!
Karen Gill, Ethan Allen Hyannis Design Center
508-241-3310
karen.gill@ethanallen.com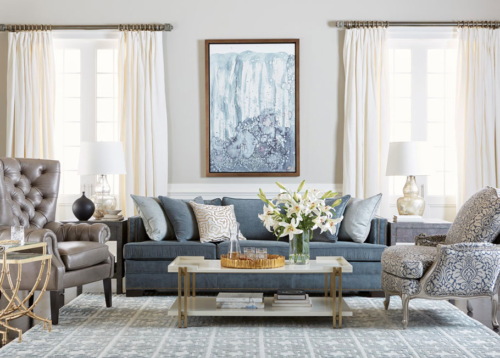 PH: Is there a move away from Singular Design schemes and are more eclectic trends emerging as we move into the new decade?
EA: I tell my clients all that time that is okay to mix and match! I personally prefer my home interiors to feel collected and curated over time. Your home should tell the story of who lives here and reflect your own unique personality. In my eyes this translates to a more eclectic look perfectly curated to you and your home. So, yes I do believe this decade will bring less singular design schemes and more of an eclectic trend.
Erin Woodbury- Ethan Allen Quincy Design Center
Blogger - Chic Happens Interior Design
617-471-3331 x 21
Houzz @ https://www.houzz.com/pro/ebwoodbury/
Erin.Woodbury@EthanAllen.com