Add a Little Retail Therapy to Your Sundays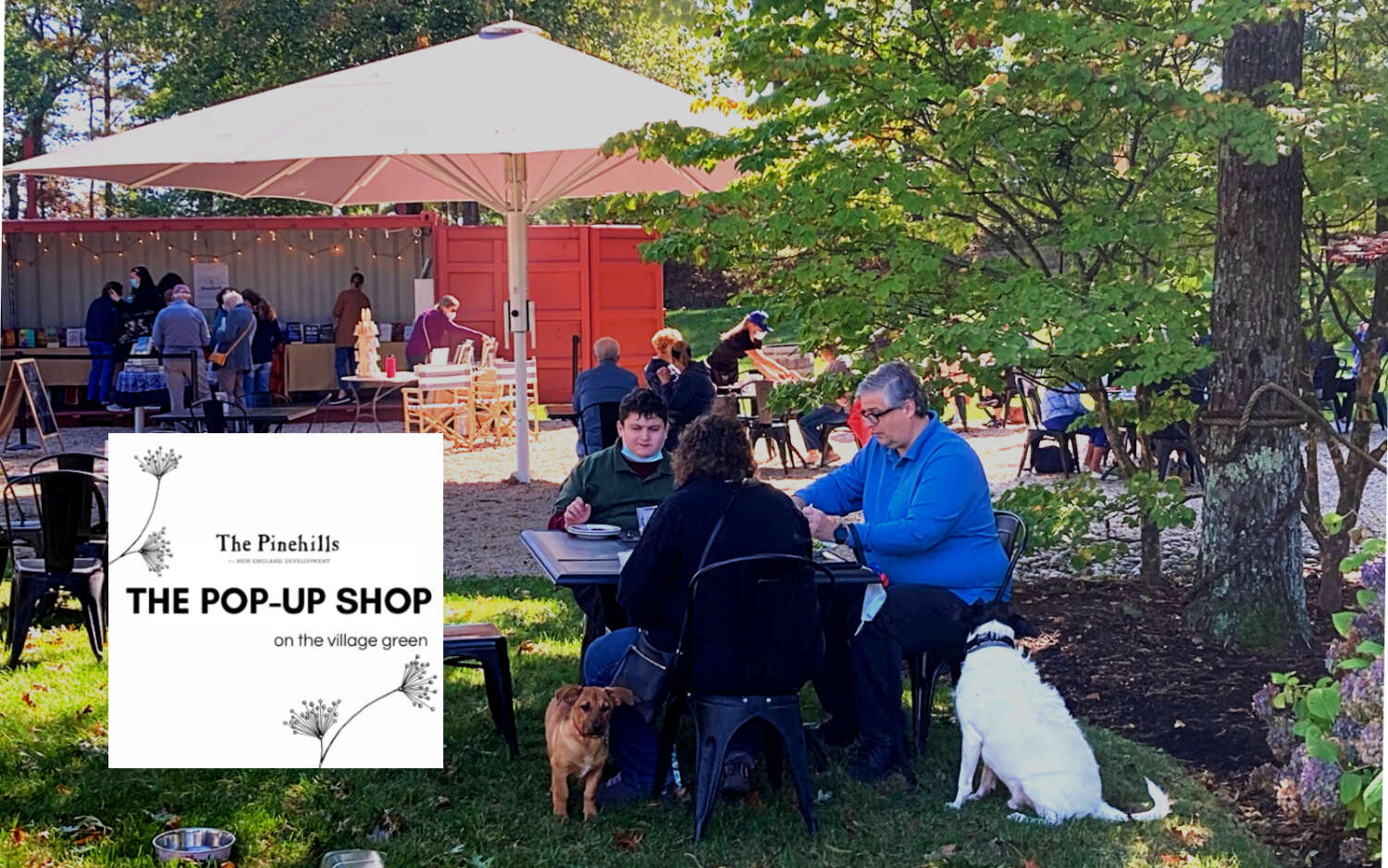 Life around us is returning to something that resembles "normal," and boy are we looking forward to the return of a lively Village Green. Trust us, we want all of it - the shopping, the art, and the people… the smiling, happy, people.
As we baby-step into the next few months, we are happy to introduce a new addition - The Pop-Up Shop on the Village Green. Located in the red container, local vendors and artisans will be showing and selling at The Pop-Up Shop most Sundays this summer, beginning on June 13, 2021.
Here are some of the vendors who will be joining us Sundays on the Village Green beginning in June:
June 13 booked. (Independent Bookseller) – 9am-5pm
June 20 booked. (Independent Bookseller) – 9am-3pm
Our Pop-Up Shop vendor calendar will continue to grow and update, and is subject to change. Visit our event page for the latest details and vendor schedule.
So, come out to The Pinehills in Plymouth, MA (it's a really great place to spend the day!) on a Sunday this summer - whether it's for a visit to Mirbeau Inn & Spa, or breakfast at The Blueberry Muffin, brunch at The Rye Tavern or Eastbay Grill at Pinehills Golf Club, or pizza outside on the Village Green with Mamma Mia's - and while you're here, be sure to pop into The Pop-Up Shop on the Village Green for a little retail therapy.