Get to Know Three of Our Talented Artists!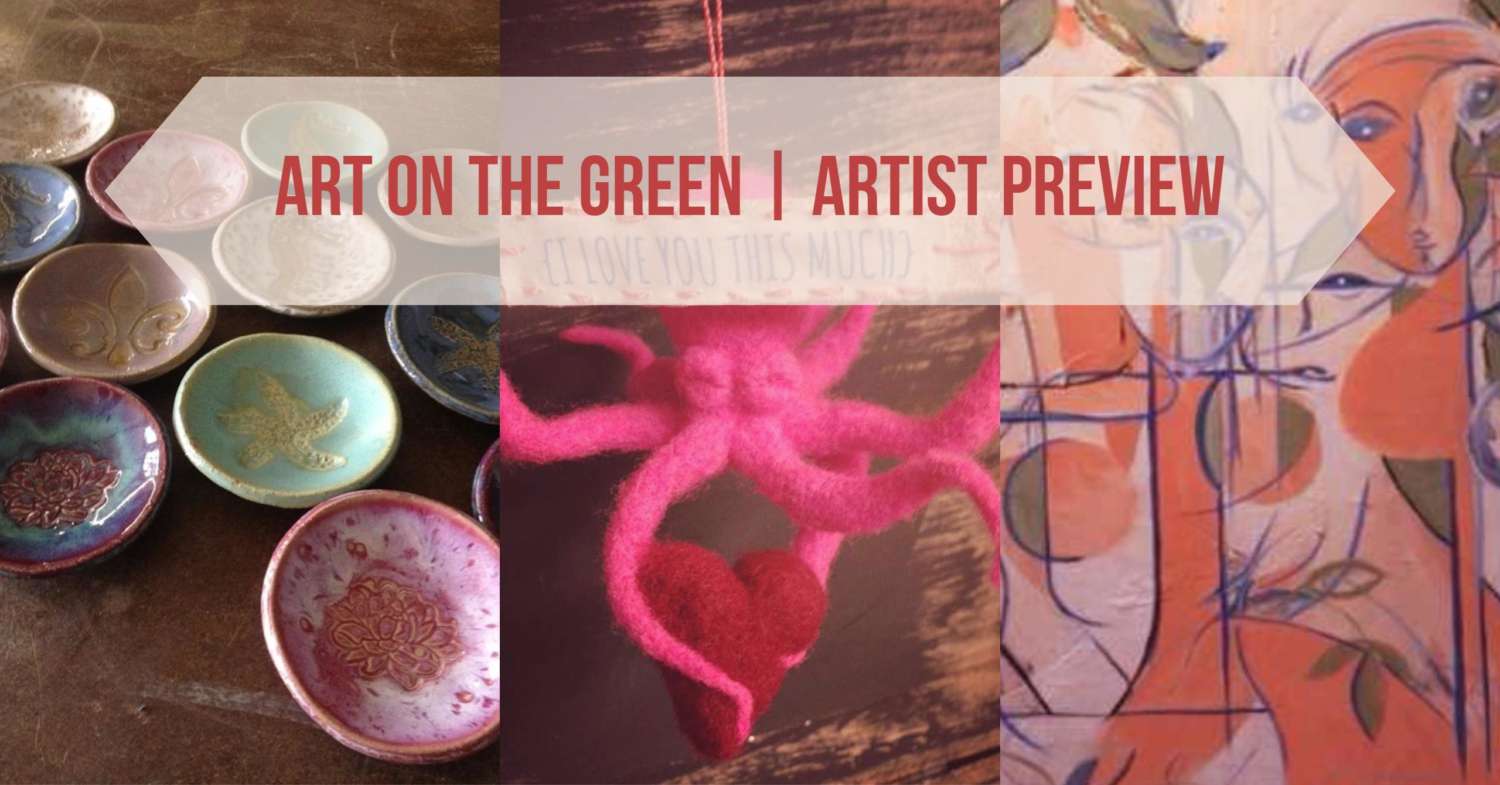 Chances are, the first time you picked up a crayon or a paint brush, or belted out a song, you knew you had found your "what I want to be when I grow up" passion - an artist! Then, somewhere along the way, things change. Now, all your singing takes place in the shower.
But, what about those unique individuals who never give up their passion for art? On Saturday, June 17, come to Art on the Green and meet over 80 local and regional artists who are crazy about what they do and, thankfully for us, never lost their passion for creating. Eclectic jewelry makers, fine art photographers, specialty food makers, painters, textile fiber artists and many, many more will gather on The Pinehills Village Green from 10am to 4pm. There's also tons of great food, music and fun for the kids!
Let us introduce you to a few of the artists who are a part of Art on the Green 2017. They may just inspire you to go back in time to your very first passion – art!
---
Steve Lyons – Steve Lyons Gallery
Becoming an Artist
You know, some kids sing, some kids wrestle. Well, I wanted to create images. It was my first expression, at about age 4 or so, and I won my first art competition at age 7.
Inspiration
I'm motivated by just about everything - a tree that's positioned just-so, a reflection, the way a streak of light hits something, a spoken phrase, and even politics. Few know this, but my constantly firing receptors are exhausting.
About a year ago, I plugged into the refugee crisis. So, I'm now about to open a show called "Finding Home: Searching for Humanity." The show includes paintings, multi-media and video, all of which present the refugees as, well, humans in need of a home, nothing more, nothing less. Media and politicians have made it this huge abstract "thing" that few can get their head around. Hopefully my show will get people thinking anew about the crisis. The show is open to the public June 9-16, just before Art on the Green, at The Steve Lyons Gallery at 463 Main Street in Chatham.
Artistic Challenges
For me art is about feeling, not seeing. A piece is not complete until it feels organic. So, it's always a challenge to be authentic, mostly to myself.
Art and Life South of Boston
I consolidated my working studios and galleries to Chatham from Boston and Provincetown about four years ago. Chatham is ideal because it includes the stark openness of the sea next to dense foliage -- both of which inspire me as a painter of landscape and coastal studies. More importantly, it also provides me the "space" to think through my abstract work, which requires equal parts intellectual interpretation and pure physical labor.
A great day for me is painting, meeting people in my gallery, inspiring others -- especially kids -- to be involved in the arts in some way, and eating "High Reward Food" - a phrase I penned meaning great food that doesn't take much effort to eat. "Low Reward Foods," like lobster in the shell, are the bane of my taste buds. My god, the work!
What to Expect at Art on the Green
We are preparing to have a lot of prints on hand and smaller pieces that people can carry with them. I want the art to be approachable when we exhibit on the Village Green, so I'm limiting my selection to smaller pieces. (Some of my pieces are over 6 feet wide or high.) We are very excited to be part this year's show!
---
Michelle Levesque – Sugar Beet Accessories
Becoming an Artist
I have been a creative person and a maker of crafts from as early as I can remember, but being an artist full time has happened over the last 5 years or so. I'm becoming more comfortable calling myself an "artist" and am best categorized as a textile/fiber artist. I work primarily with wool using a technique called dry needle felting. I sculpt loose wool (roving) into whimsical 3D sculptures or 2D flat patterns on bags or pillows using a single barbed needle point to bind the fibers together.
Artistic Challenges
The hardest thing about being an artist is believing in what I create, even if sales are not strong at a venue or show. It's easy to get disheartened, especially when you've put in 110% of your effort and originality into creating something and it's overlooked. But in the end, it's not actually the sales that make me feel gratified, it's the creative process itself. Taking an abstract idea and working it into a concrete object which reflects my personality is so much fun. When someone takes the time to appreciate and purchase what I've made, it's a flattering and enjoyable way to connect with other people.
Art and Life South of Boston
A great day for me on the South Shore is easy: there are so many great shopping and dining areas around here, especially in Scituate, where I live. I love visiting antique stores, flea markets and local thrift shops. I also take advantage of the beaches and nature trails surrounding me. Nature and my family are probably the greatest sources of inspiration for my art.
What to Expect at Art on the Green
I'm excited to be at The Pinehills' Art on the Green. It's one of my favorite venues. This year I've been working on needle felted "chubby bathing beauties" sculptures. I've also opened a shop in North Scituate, Chrysalis Boutique, with a childhood friend of mine, Michelle Lawler, which features all my felted items in addition to upcycled, repurposed furniture and objects which we personally source and modify. It's an intimate and unique shopping experience which we are so happy to share with people.
---
Becoming an Artist
That's an easy one. I come from a family of artists and makers. My parents and grandparents were creative types, artists and musicians. I grew up in a home of craft projects, painting and drawing together while listening to records. As a family, that was how we spent our time together. I learned to make sense of the world and to socialize with others in the community through art and creating with my hands.
Inspiration
Yoga is something that I'm passionate about so I try to get to as many classes as I can. I love spending time with my husband and my fur babies walking the beach. I am inspired to design objects that people will bring into their homes to share with their families and cherish, while incorporating them into their everyday lives.
Artistic Challenges
Being a full time ceramic artist, I would have to say that the most challenging part for me is finding time to unplug and make time to do things for myself – a yoga class here, Zumba there, and once the summer rolls around, just sitting on the beach. When you're an entrepreneur the lines blur. You really have to make time for yourself.
What to Expect at Art on the Green
Art on the Green is one of my favorite events. I don't know how many years I've been part of Art on the Green but I'm always so happy to be at The Pinehills. Plus, I get to spend the day with my sister, Lisa Marie, since we are set up right next to each other. Shameless plug for my sister - her company is Lisa Marie Style and she has a great line of fashion accessories, sassy aprons, upcycled leather jewelry, pillows and a lot more. We really are a family of makers!