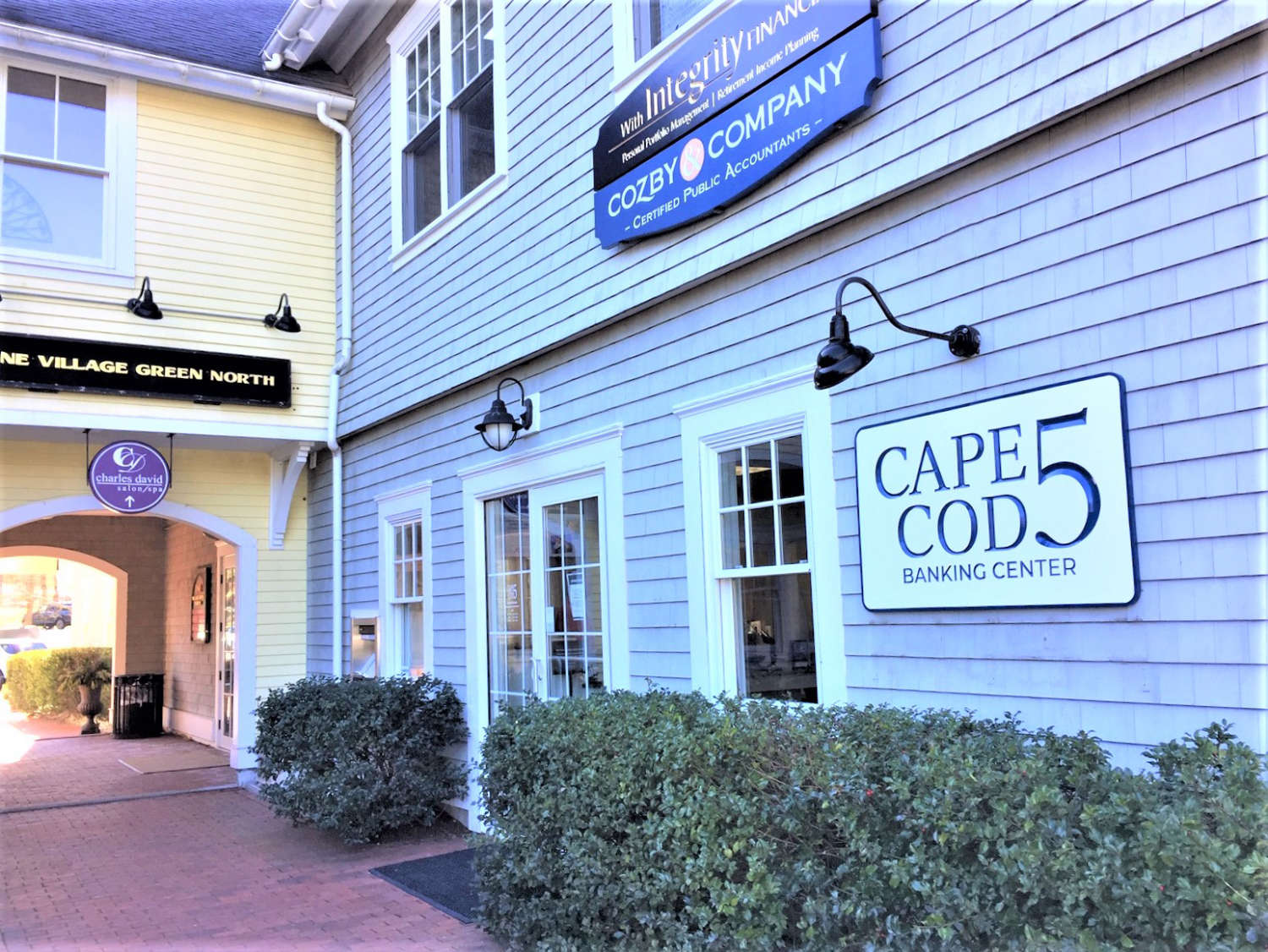 The Cape Cod 5 Banking Center at The Pinehills is now open at at One Village Green, the site of the former Cape Cod 5 Lending and Wealth Management Office. The new Banking Center provides the full breadth of Cape Cod 5's products and services, including consumer and commercial banking products, residential mortgages, and investment management and trust services.
Business hours for the new Banking Center are:
Monday – Thursday from 8:30 a.m. - 5:00 p.m.
Friday from 8:30 a.m. - 6:00 p.m.
Saturday from 9:00 a.m. - 1:00 p.m.

To learn more about Cape Cod 5, visit www.capecodfive.com or stop in today!