Order ahead by April 2 for holidays! Fresh inspiration & ideas for your Easter & Passover menus, & more.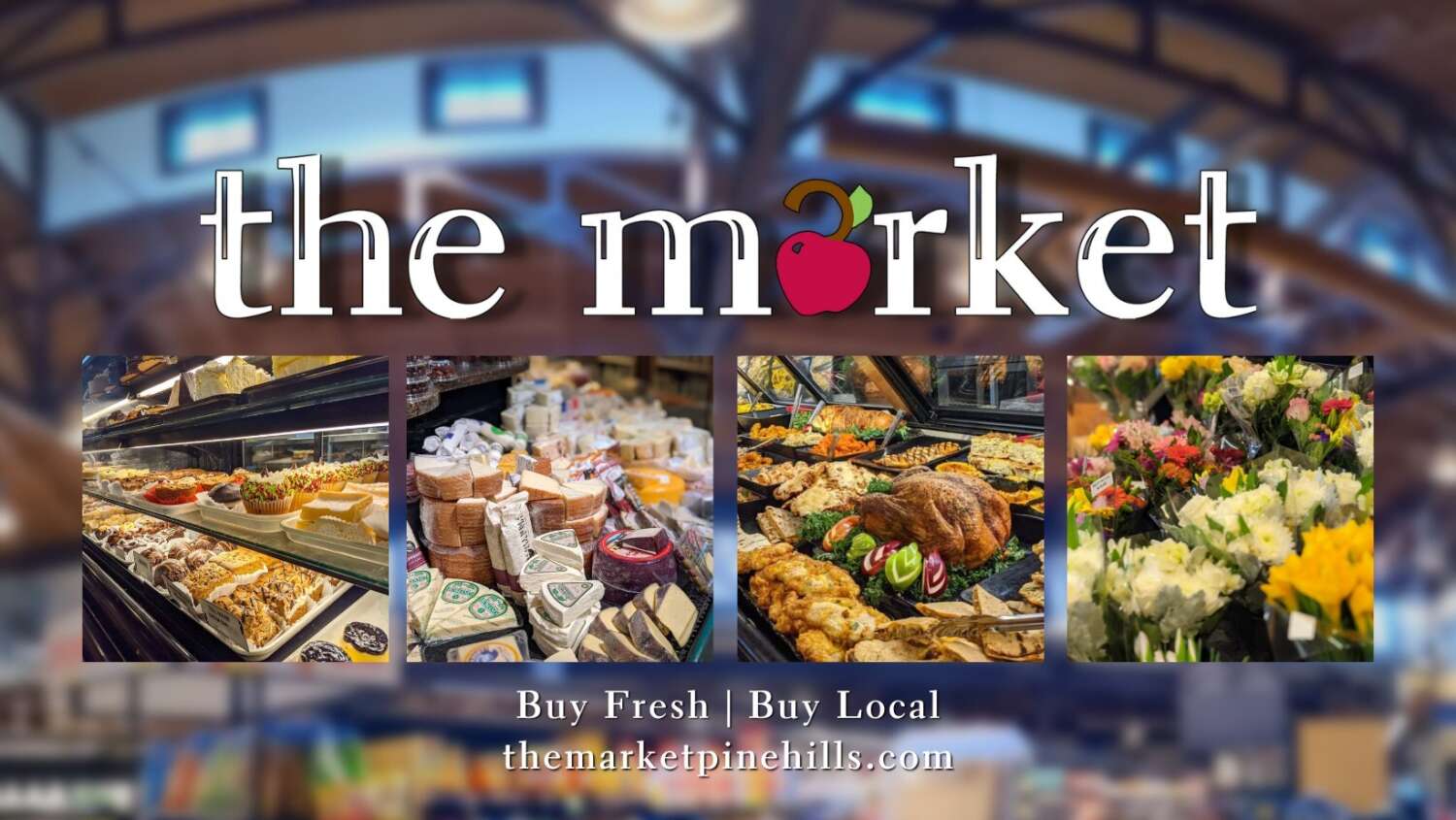 The Market, at The Pinehills in Plymouth, MA, is our favorite place for everything fresh, from everyday groceries, to special ingredients for favorite holiday meals. Spring celebrations are just around the corner. Have a look at all you'll find at The Market to make your Easter and Passover meals with family and friends, one to remember. Fresh inspirations, ideas, and even delicious catering menus to make your planning simple.
Our friends at The Market are ready to help create the perfect holiday menu. Give them a call by April 2nd to reserve special cuts of meat from the Butcher Shop, place a Bakery order, or request delicious, Chef-Prepared Foods from the catering menu. 508.209.0000
Catering

Looking for starters, foods to feed a crowd, platters of cupcakes, cookies and more? Take a look at the catering menu. Order ahead for the holidays by April 2nd.
---
Butcher Shop

The Market's on-site butchers are ready to help with cut-to-order selections. If you're looking for lamb, spiral-cut hams, Certified Angus beef brisket, or short ribs, they're ready!
*Don't wait! The Butcher Shop is taking orders until April 2nd.
Call to place your order 508-209-0000.
---
Bakery

Whatever your pleasure, The Bakery at the Market has all the tasty somethings for your sweet tooth including Montilios Egg Bread, Easter Cookie Baskets, and festive spring macaroons.
Don't wait! The Bakery is taking orders until April 2nd.
Call to place your order 508-209-0000.
---
Produce

The Market always carries fresh, in-season produce and organic selections, and tis' the season when asparagus takes front and center! Of course, no holiday table is complete without fresh spring flowers. It really is the perfect produce department.
---
Grocery Department

How do you take your eggs? Cadbury, of course. If you're looking for last-minute holiday goodies, the Market, has you covered. Peeps (who can be without peeps at Easter), Chocolate Rabbits, Jelly Rings, Peppermint Patties (yum), and Marshmallow Twists!
---
Need some everyday meal prep inspiration? Try recipes featuring items from The Market's Weekly Sales Flyer!