You know about the condominiums, the cottages, and the custom homes, but did you know that luxury apartments are one more (easy-living) way to call The Pinehills home?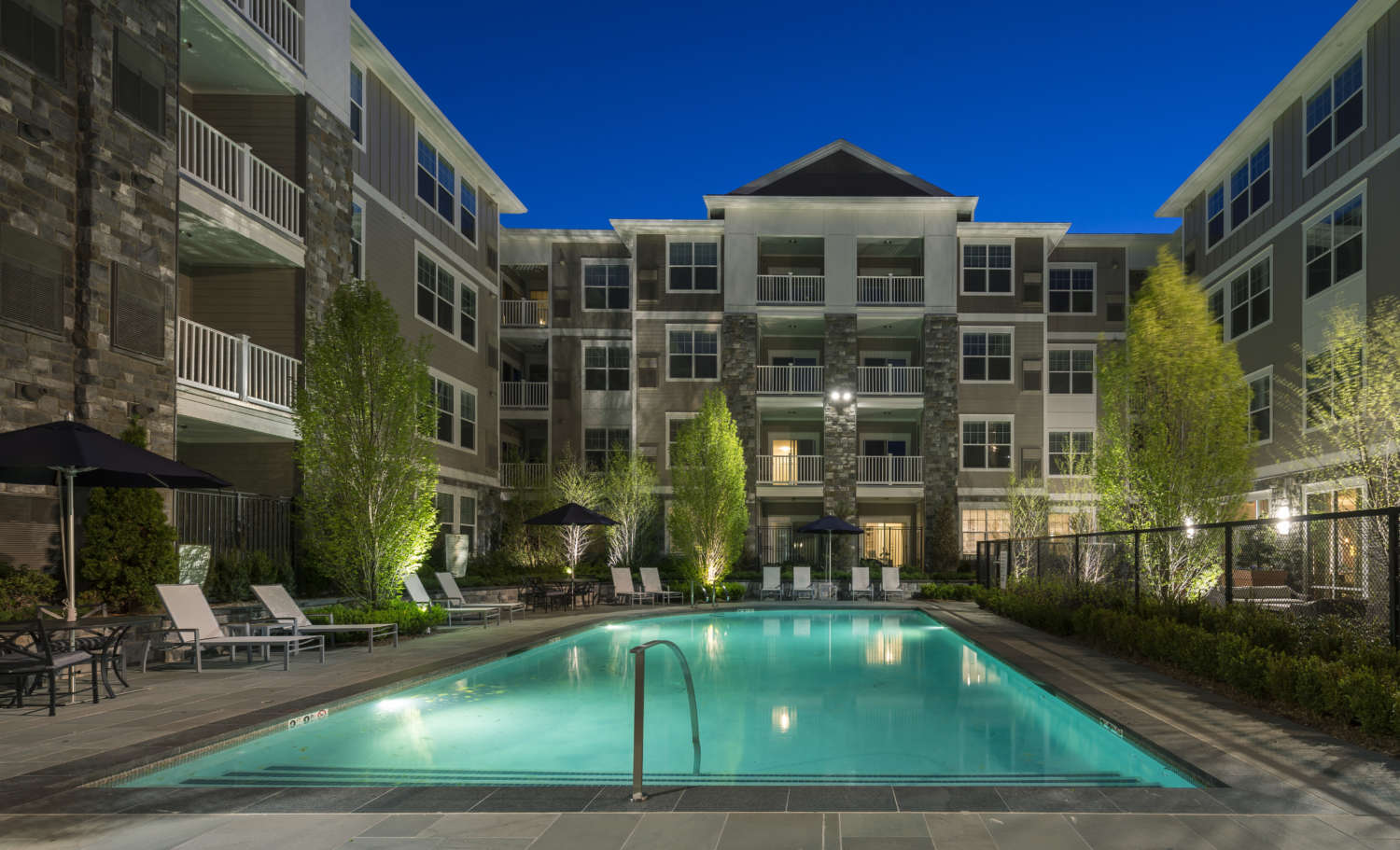 Buying a home isn't the only way to live at The Pinehills in Plymouth, Massachusetts. You can rent, close to everything, in the heart of the Village Green. Life at one of the luxury apartment neighborhoods is another way to call The Pinehills home.
From young professionals to families, to those who are "right-sizing" or looking to simplify and have more freedom in how they live, to future home owners who are building at The Pinehills or simply haven't found their perfect home – yet – the apartment homes at AvalonBay and Marq at The Pinehills are great options.

Apartment living is easy and maintenance-free. They offer their own great amenities – like pools, fitness, business centers, conference rooms and screening rooms – plus access to the amenities offered to homeowners at The Pinehills. That means exclusive membership to the Stonebridge Club - a place to pursue all your interests, with more than 100 clubs, a variety of classes, tennis, a fitness center, and two refreshing pools - including one especially for the kiddos!
AvalonBay Leasing Manager, Lauren Spencer, has been at The Pinehills since AvalonBay opened in the summer of 2004. She says that many of her residents have been here as long as she has. Some have gone on to build homes at The Pinehills. A few have even come back to AvalonBay when they made the decision to "right-size."
Apartment locations make it easy to explore all The Pinehills has to offer - 10+ miles of walking trails, golf, The Market, shops and restaurants are all just steps away.
If you want to know more about the leasing choices at The Pinehills, including apartment availability and rental rates, reach out directly to AvalonBay, and Marq at The Pinehills.
And, to be kept informed about the future Bozzuto apartment community on The Pinehills Village Green, (coming in 2023,) you can sign up for their interest list.
Apartment Living at The Pinehills