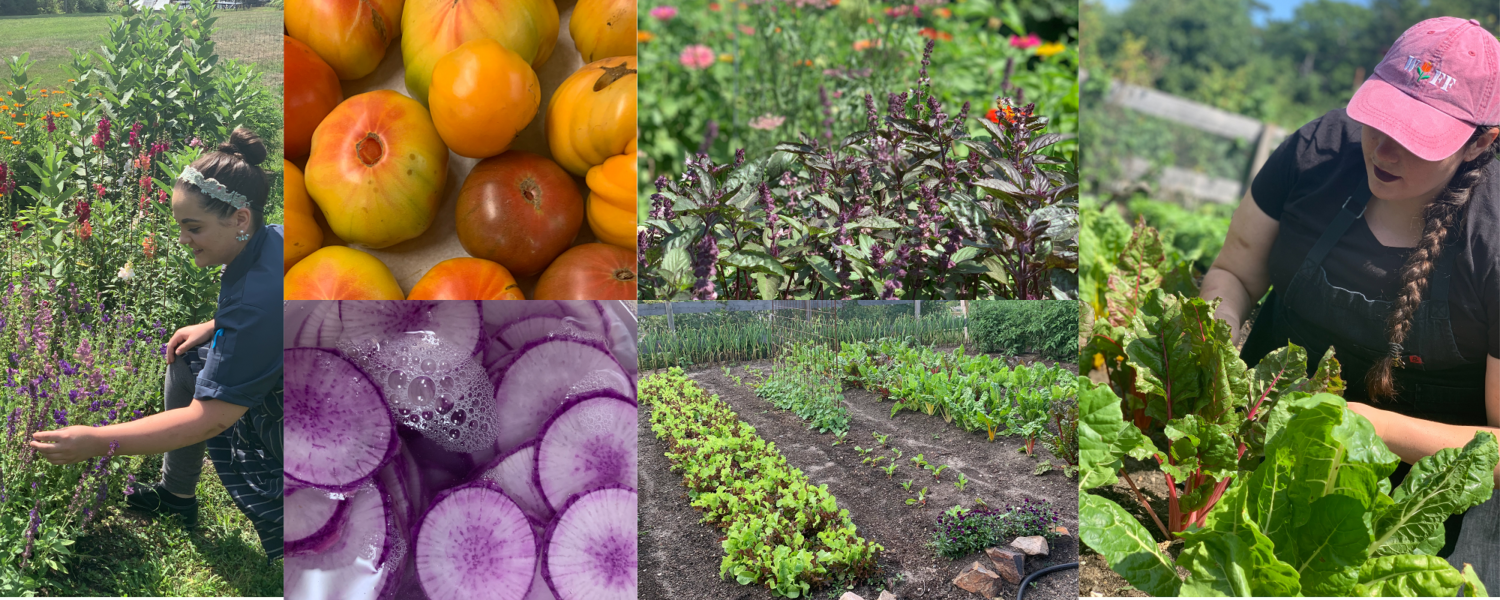 A springtime ritual many of us engage in is heading to the garden center. Exploring all the plants and herbs can keep us entertained for hours. In our excitement we load up with plants and dirt and big plans for this year's garden. The joy we feel when the first cherry tomato arrives, well, the satisfaction is real.
How Does a Garden (Club) Grow at The Pinehills
Grow - a word that continues to describe The Pinehills. Over the last 20 years The Pinehills has grown into a vibrant community with eateries, a world class getaway, services, ten miles of trails and trees – thousands of trees.
The natural open space of The Pinehills lends itself to exploring and growing. There's that word again. Which leads us to all the gardens and gardeners we find at The Pinehills. Many residents have fine-tuned their gardens into works of art. Like one of our newest residents, Lisa Remby.
From the moment Lisa Remby and her husband Aaron Aleithe turned the corner into The Pinehills it was obvious to Lisa that a gardening was going to be (big) part of their new home. Which is to be expected since Lisa is a Master Gardener. Really!
As a new resident and with encouragement from the Stonebridge Club staff Lisa tackled the task starting the Garden Club. And, as quickly as the club was started the 60+ new members along with Lisa were creating a calendar of activities including a trip to Bloomfest, education programs and rotating garden visits in some of The Pinehills neighborhoods for Garden Club members.
If you are a resident at The Pinehills and interested in becoming a member of the Garden Club, please get in touch with Lisa Remby.
.
Gardens come in all shapes and sizes – no yards required.
Your green thumb may be more like your pinky finger but that doesn't mean you can't grow your own garden. Whether it's flowers, veggies or herbs all you need are a few key ingredients to make your garden grow. You can even combine veggies and flowers in the same pot.
Luanne Fowler, who has created many of the container gardens you've seen at some of our model homes has some advice for how to grow your own container gardens.
Location. Location. Location.
Just like the home you choose the location of where you place your containers is important.
Read the tags.
You'll want to know if's full sun or shade or a mix of both. Where you put your container is important.
Soil
This is where you splurge. Invest in good soil. This is the foundation for your plants.
Good Polymer
Add these crystals to your plants and you won't have to water as often.
Food
Just like us, your plants need the right food to grow and be healthy.
Container Size
Bigger really is better when it comes to choosing the right container.
Reach out to Luanne for all your container gardening questions.
.
From the Rye Tavern Farm to the Rye Tavern Menu
Great news! Melissa Colangelo, the Rye Tavern Farmer, tells us that the farming season at Rye has begun! From rototilling, irrigation and getting ready to plant. While Melissa is preparing the farm at Rye Tavern she's also started planting in the greenhouse - kale, swiss chard, lettuce, spinach, tomatoes, peppers and soooo much more! And if you didn't know – Melissa also grows edible flowers and flowers for the tables.
It won't be long before the menu at Rye Tavern will be incorporating much of the produce from the farm – that is the true meaning of farm to table (and cocktail).