Shop to Feature Ice Cream, Shakes, Homemade Buttery Cones, and More!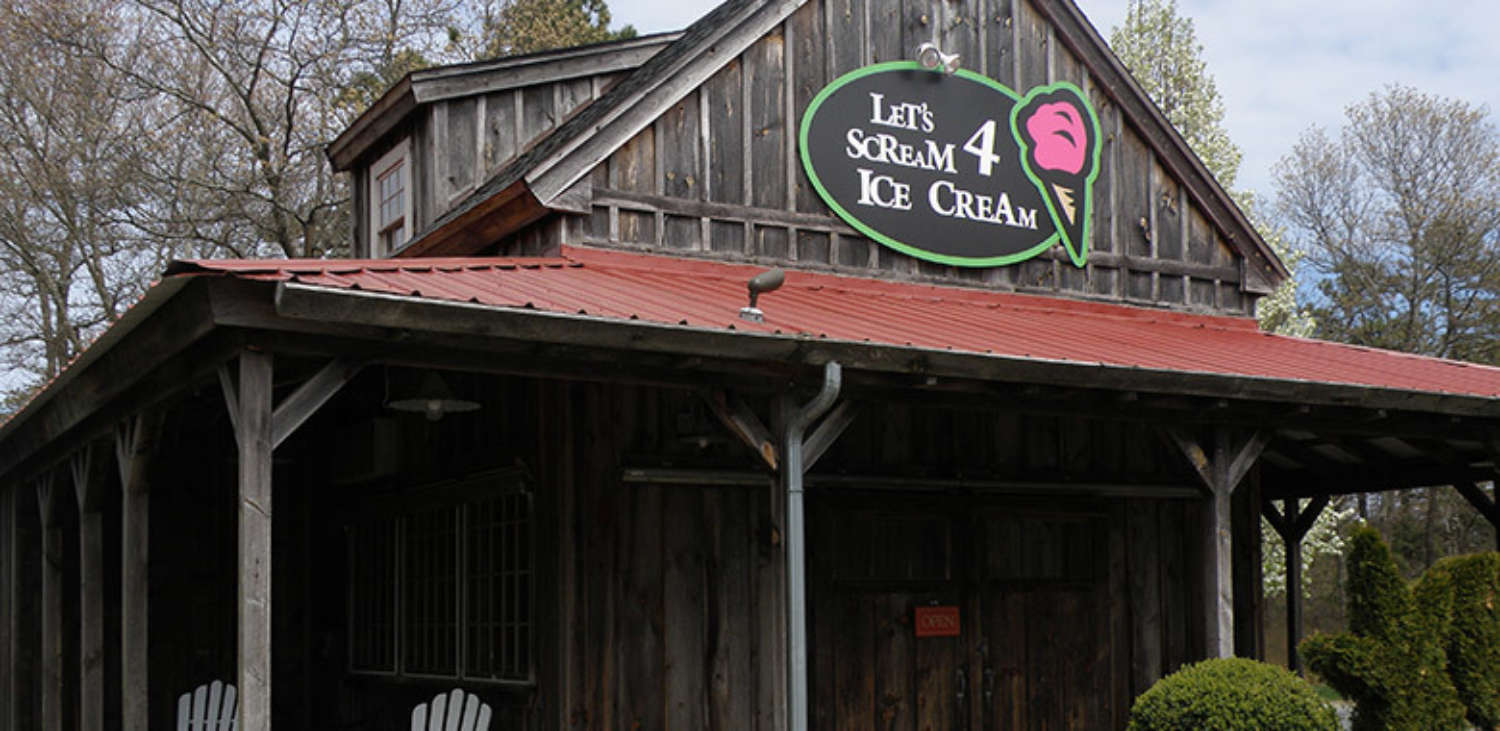 The Pinehills is pleased to announce the opening of Let's Scream 4 Ice Cream. Let's Scream 4 Ice Cream shop is located at 12 Village Green South and will be open from 11:00am to 9:00pm, 7 days a week. Dedicated to natural, home-made ingredients, Let's Scream 4 Ice Cream offers 18 different ice cream flavors, low-fat frozen yogurt, sundaes, milkshakes and frappes, and sherbet made with 100% fruit juice.
Owners Greg & Anthony Apicella
Let's Scream 4 Ice Cream is co-owned and operated by Greg and Anthony Apicella, of Plymouth. Their dedication to natural ingredients is seen in everything on the menu at Let's Scream 4 Ice Cream. All ice cream flavors will be made from milk and cream from local dairy farmers and without the use of hormones. All products will be available in cups as well as home-made buttery ice cream cones, which will be made daily at the shop from natural ingredients as well. The cones are Anthony's own recipe and are a cross between a waffle cone and a sugar cone, and are also available dipped in chocolate. Some popular flavors the Apicellas are excited to be serving up include: Mississippi Mud, Death by Chocolate, Caramel Turtle, Cake Batter, Strawberry Cheesecake, Coconut Rocky Road, and a dozen of other popular favorites plus fresh toppings.
Greg's first job at the age of 15 was at Baskin-Robbins, while Anthony grew up in a family of restaurateurs and cooks. Following a long career as a manager for various biotechnology and pharmaceutical companies for Anthony, and in Real Estate for Greg, they both decided to pursue their passion for the culinary arts – and more specifically ice cream, their 7 year old son Austin's favorite treat.
"Coming from a family that has always had restaurant business ties, we are thrilled to be opening up Let's Scream 4 Ice Cream at The Pinehills," said the Apicellas. "Our family loves The Pinehills and the Plymouth community and we are excited to be a part of it. The goal of Let's Scream 4 Ice Cream is to offer affordable and natural ice cream and dairy products, perfect for enjoying a great day on The Pinehills' Village Green."
Let's Scream 4 Ice Cream opened on Saturday, May 4. For more information please visit www.letsscream4icecream.com.