Welcome Addition to The Plymouth Region, Route 3 Commuters and Pinehills Residents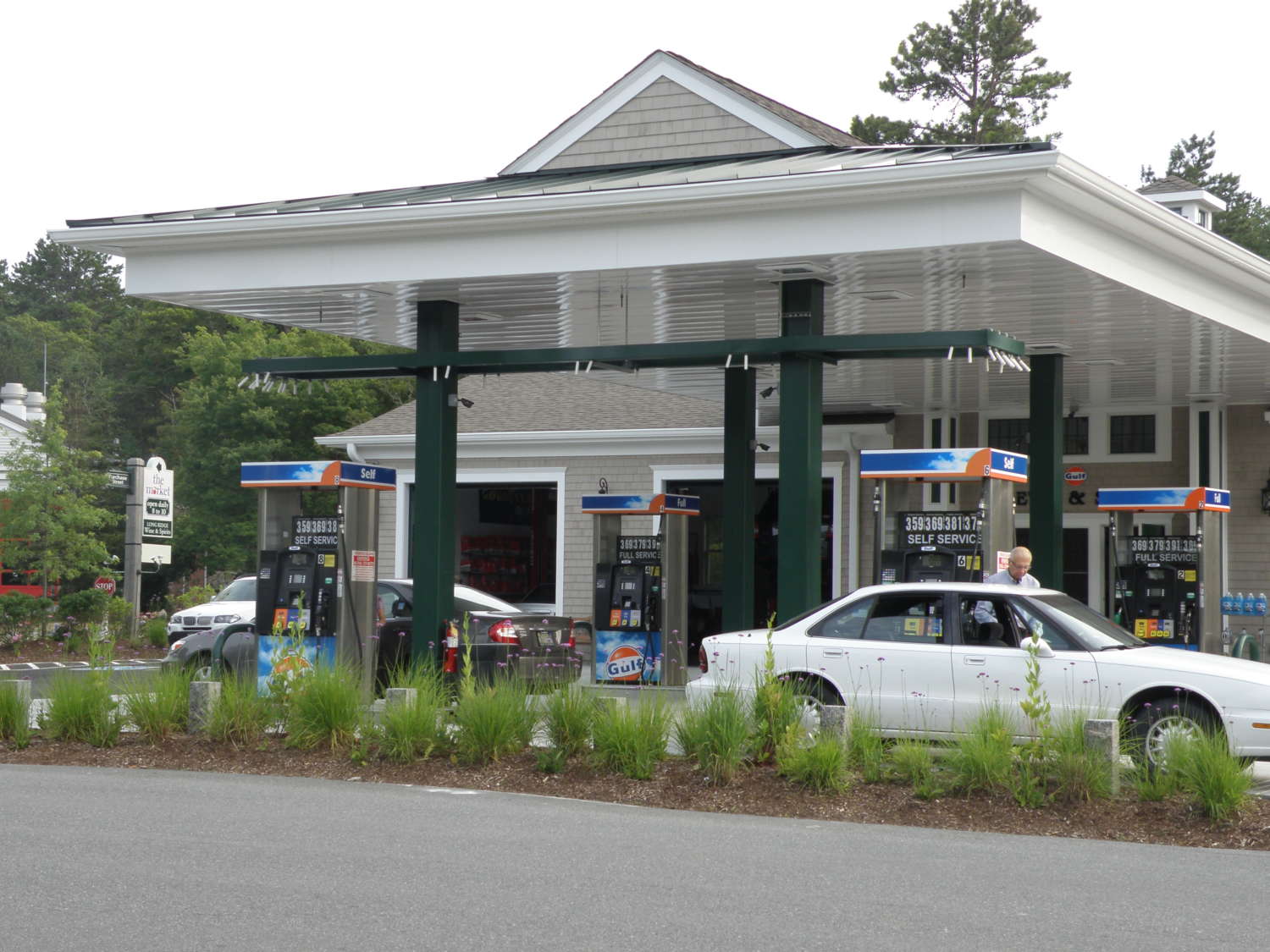 Plymouth, MA -- The Pinehills is pleased to announce that Levis & Sons Gulf Gas and Service Station will open on Sunday, May 20, 2012! The station is located on the corner of Pinehills Drive and Purchase Street adjacent to The Market. The new station is owned and operated by Plymouth resident Al Levis along with sons Albert and Geoff. This is Levis' second service station in Plymouth. Levis, who has been in business for 32 years, also operates the Gulf station at 102 Court Street in downtown Plymouth.
Son, Geoff Levis will be managing The Pinehills station. "We're very excited to serve the residents of The Pinehills as well as the many commuters and vacationers heading north and south on Route 3," says Levis. "We hold great pride in the kind of service we provide and we know our loyal customers on the South Shore will attest to that. We're located less than a minute's drive off exit 3 which will be extremely convenient for drivers."
The new service station features two islands, a total of eight pumps, includes both full and self-service and offers diesel gas. Vehicle maintenance services are also available.
"The Pinehills is committed to bringing retail and services to the Greater Plymouth community, the South Shore and to our residents," says John Judge, President of Pinehills LLC. "It made sense to add gas and auto services to our other key retail businesses such as The Market, TD Bank, The U.S. Post Office, Long Ridge Wine & Spirits, The Cleanist, Café Olio and our many financial and medical services."