Are Your Neighbors This Cool? Meet Pinehills Neighbors Michael and Lisa Sweet.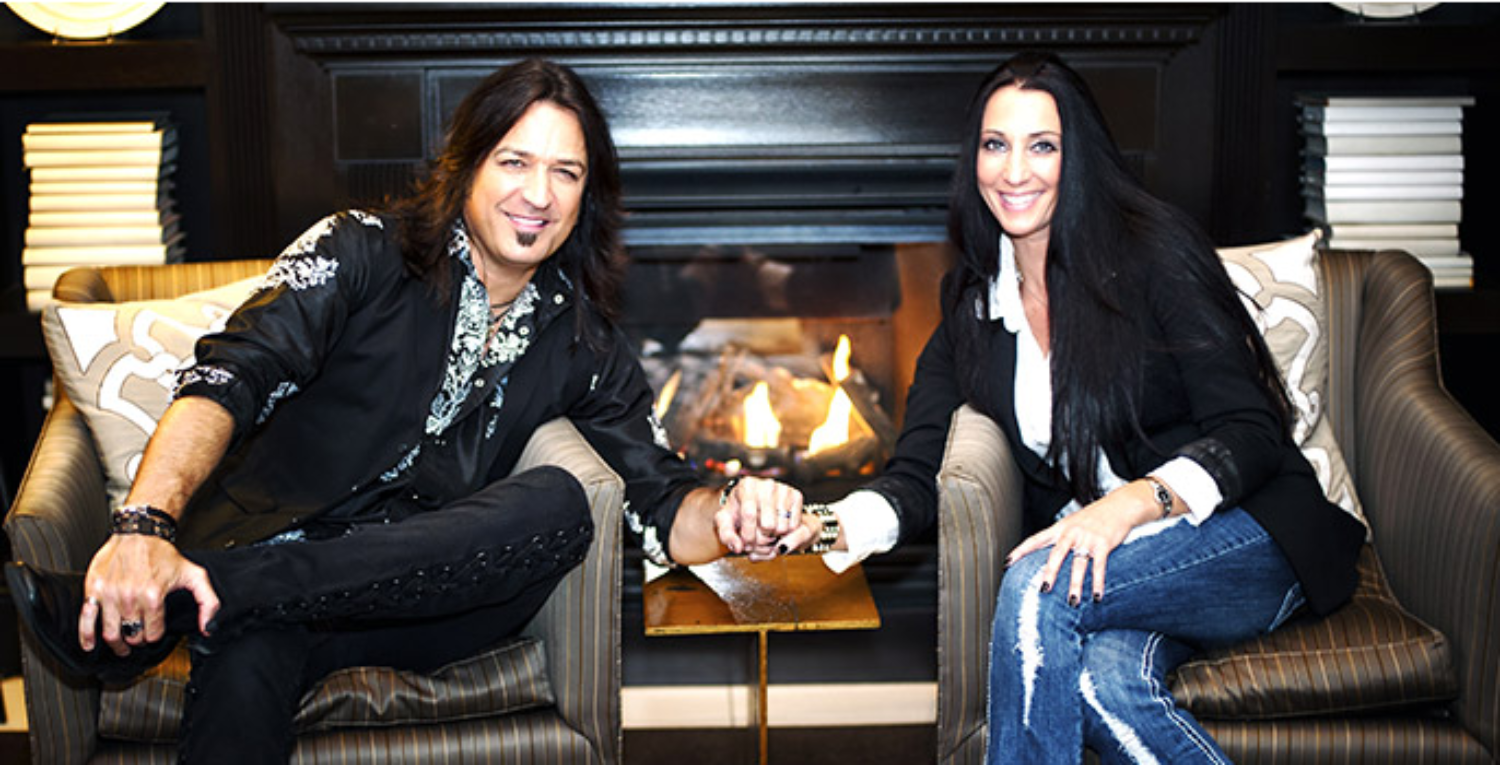 The spandex may be packed away but Michael Sweet (founding member of the band Stryper) is still doing what he loves – performing and writing music. Michael and his wife Lisa were kind enough to give us a glimpse into their life at home in The Pinehills. See – Plymouth really does ROCK. (Forgive us, we couldn't resist!)
What's your background?
Michael: I was born in Whittier, California and raised in a musical family. I began playing and performing at the age of 5. I've been very blessed to be able to do what I love my entire life. I'm a founding member of the band Stryper - 33 years and counting - and in 2007 I had the opportunity to become a member of the legendary band Boston. I played with Boston until 2011 when I left to focus on my priorities and of course, Stryper.
Lisa: I'm a homegrown girl. I was born at Otis Air Force Base and was raised on Cape Cod. For the past 22 years I've worked for The Arc of Cape Cod It's a nonprofit organization running a state funded program called "Gateway". We work with developmentally disabled individuals who, for the most part, live independently. Since 2011, I also manage Stryper under my management firm BitterSweet Management. I wear many different hats depending on the day.
What drew a California-born heavy metal performer to Plymouth?
Michael: I moved to Bourne, Massachusetts in 1995 with my then wife, Kyle, and my two children, Michael and Ellena. Kyle and I wanted to raise our kids in a better place and, for many reasons, wanted to leave California to start a new life.
How did the two of you meet?
Lisa: We first met briefly through a mutual friend in 2008. After Michael's first wife, Kyle, passed away in 2009, our paths crossed again and we instantly connected. We married in 2010 and have been married for 7 years.
What drew the two of you to The Pinehills?
Michael: Lisa and I wanted to purchase a new home in 2010 and we looked at many houses. We originally saw our house online, but it was out of our ideal price range. We looked at several other homes, but we just didn't connect with them. We kept finding ourselves coming back to The Pinehills to visit open houses (and eat chocolate chip cookies at The Summerhouse...) Every time we asked someone living at The Pinehills about their experience here, we heard nothing but praise and could see how happy they were to be here. One day, we noticed that our dream house was back on the market and was within our price range. We were so excited, we made an offer and here we are 7 years later!
Lisa: Living in Plymouth and The Pinehills is the best of both worlds - close to Cape Cod and close to Boston. And Plymouth is a great town to live in. It has so much to offer.
When you're not touring and can spend time at home, what are some things that you like to do?
Michael: The simple life. We're all about dinner and a movie, walking the dog, traveling, socializing with friends, and hanging out at home. I've also been able to do lots of writing. Not just music, I also wrote a book: Honestly: My Life and Stryper Revealed
Any favorite places that you two frequent at The Pinehills? Favorite places South of Boston?
Michael: We frequent all of the amenities in The Pinehills because it's so convenient.
Lisa: We especially love Mirbeau Inn & Spa and of course Rye Tavern – love the atmosphere and the food.
Michael: Another favorite place we love is Leena's Kitchen, just off of exit 5 in Plymouth.
You're on tour! Can we catch you at any shows coming up in the area?
Michael: I'll be performing at The Narrows Center for The Arts in Fall River on June 2. This will be a special performance - we plan to film the first ever Michael Sweet live-in-concert DVD.
The Pinehills: If you're interested in seeing Michael perform, (and possibly sneaking in a cameo appearance in his concert film), buy tickets here
Any noise complaints from the neighbors? (Kidding!)
Michael: No noise complaints. (Yet.) The neighbors love us!
So, it's Sunday morning at the Sweet home, what kind of music are you listening to?
Michael: We try to make it to Cape Cod Church as much as possible on Sundays, and music is a big part of that. They have a great worship team. At home, we listen to smooth jazz and classic rock - NOT metal.
Lisa: Well, maybe a little metal...

Watch Michael's video for the song "Radio":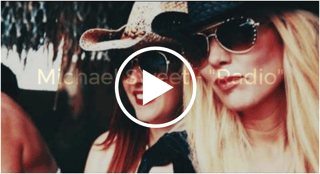 .