Sundays 5/29 Through 10/9 and Select Holiday Mondays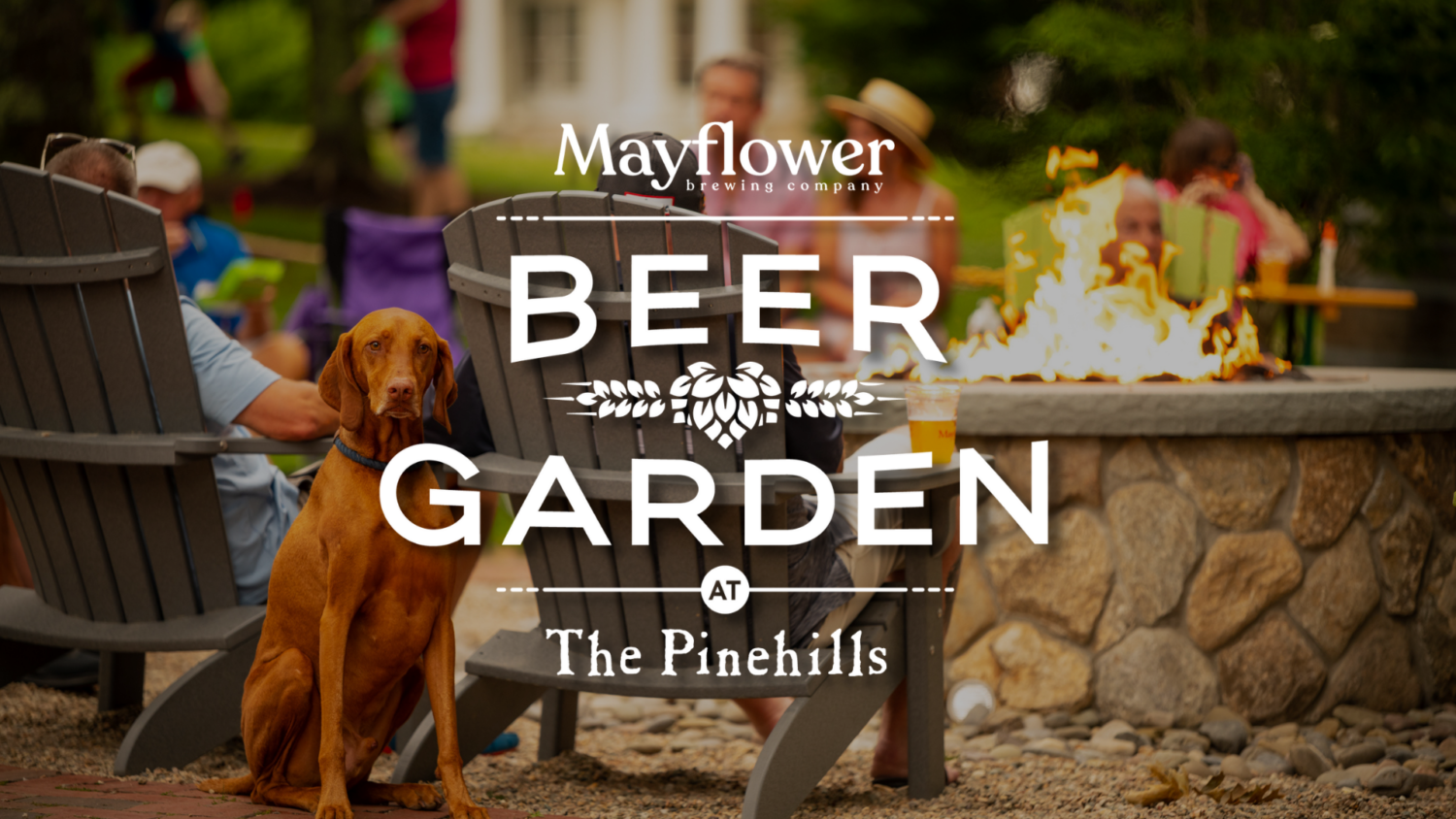 Pop-Up Shop on the Village Green, Food Truck, and Live Music Also Set to Return
Plymouth, MA – The Mayflower Beer Garden at The Pinehills is set to kick off their 2022 season on Sunday, May 29, running through Monday, October 10. The Mayflower Beer Garden at The Pinehills will be open every Sunday and select Monday holidays from 12 noon to 6pm.
The Mayflower Beer Garden at The Pinehills is a family (and dog) friendly event. The casual atmosphere offers friends a great way to spend a Sunday afternoon listening to live music, shopping the Pop-up Shops at The Pinehills Village Green (produced by Inebri-arts and The Pinehills,) and dining from a food truck or Pinehills restaurant options from Mamma Mia's, the Blueberry Muffin and The Market. Mayflower Brewing will feature 8 beers on tap including, Crispy Business Kolsch style ale, a new Pinehills beer, IPA, New World IPA, Love & Wrestling Double IPA, Porter, a rotating sour ale, and limited rotating one-off batch offerings. There will also be a variety of well-known wines and soft drinks available.

"We are happy to partner again with Mayflower Brewing to bring back the Beer Garden on a regular basis throughout the summer and early fall, said President of The Pinehills, Deborah Sedares. To see the Village Green bustling with activity, with neighbors from The Pinehills and beyond enjoying the day, will be a welcome return to normal after a challenging few years for everyone."

Mayflower Brewing Owner, Drew Brosseau says, "After two years of Covid-related limitations, we are thrilled to be back at The Pinehills for a full season of Sunday beer gardens. We've missed seeing all of our friends there and look forward to a great summer. " 
For more information about the Mayflower Beer Garden at The Pinehills, and a complete listing of dates, please visit www.pinehills.com/events.
About The Pinehills:
Over two decades and more than 2,400 families ago, The Pinehills began in Plymouth, MA.  Now this well-established village is one of the nation's most celebrated examples of thoughtful community planning and design.  More than 100 awards, including "Community of The Year," "Best Mixed-Use Community in The U.S.," "Best Master-planned Community in the U.S." and "Best Smart Growth Community in the U.S.," recognize The Pinehills for its quality and environmental stewardship.  Holding true to the village's original vision—a robust sense of community, active open space, and intimate neighborhoods—The Pinehills includes more than 3,000 acres, 2400 homes, and more than 25 shops, restaurants, and services at the Village Green, all open to the public, including Mirbeau Inn & Spa and The Market.  The community was designed, and continues to be developed, under the visionary partnership of Steve Karp, Douglass Karp and Steve Fischman of New England Development; Tony Green, Managing Partner of The Pinehills; Dan Green of The Green Company; and Tom Wallace of Wallace Associates. www.pinehills.com
About Mayflower Brewing Company:
Mayflower Brewing Company – America's Hometown Brewery® - is a craft beer microbrewery located in historic Plymouth, Massachusetts. Founded in 2007 by a tenth great grandson of John Alden, beer barrel cooper on board the Mayflower, we are dedicated to celebrating the history and legacy of beer in America by creating an ever-changing variety of high-quality ales and lagers. www.mayflowerbrewing.com
About Inebri-Art
Started at a bar stool in West Plymouth in 2011, Inebri-Art seeks to bring accessible art to the masses with a good dose of humor and drink. www.inebri-art.com
Dog Policy at the Mayflower Beer Garden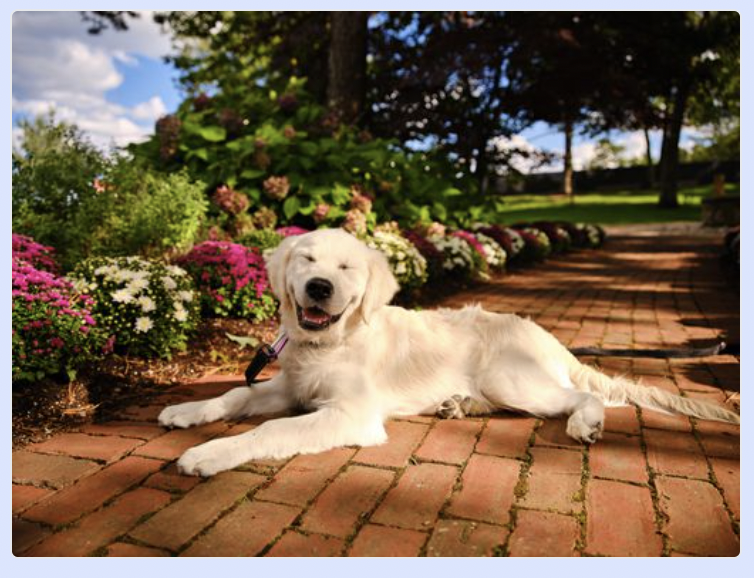 We are dog friendly to friendly dogs. To be fair and considerate to all our guests, four-legged and two, we must be clear on the ground rules:
Not everyone is a dog person, so please treat the public gathering space at the Beer Garden as if people are not dog lovers.
If your dog is not trained, is in heat, is hungry or thirsty, has ever been aggressive, do not bring your dog to the Beer Garden.
Avoid unfortunate surprise encounters with people and/or other dogs by always keeping your dog with you and on a leash.
You are responsible for cleaning up after your dog. If your dog needs to be taken for a walk during your visit, please bring them away from the Beer Garden and other beer garden guests.
While walking your dog, recognize that the pup may not always be friendly to all you encounter.
If your dog does not like other dogs or children or can't stop barking, please do not bring your dog to the Beer Garden.
We reserve the right to refuse service to anyone and any dog especially based on behavior.
We reserve the right to ask any dog to be removed if they are aggressive in any way toward other guests or other dogs.
We love our four-legged friends, but this is not a dog park. We are first and foremost a beer garden. While you are here, we will do our best to provide you an enjoyable experience, but please keep in mind we cater to humans first. Thank you for your understanding and cooperation. We look forward to a beautiful Beer Garden season.