The Newest Model Homes are Now Open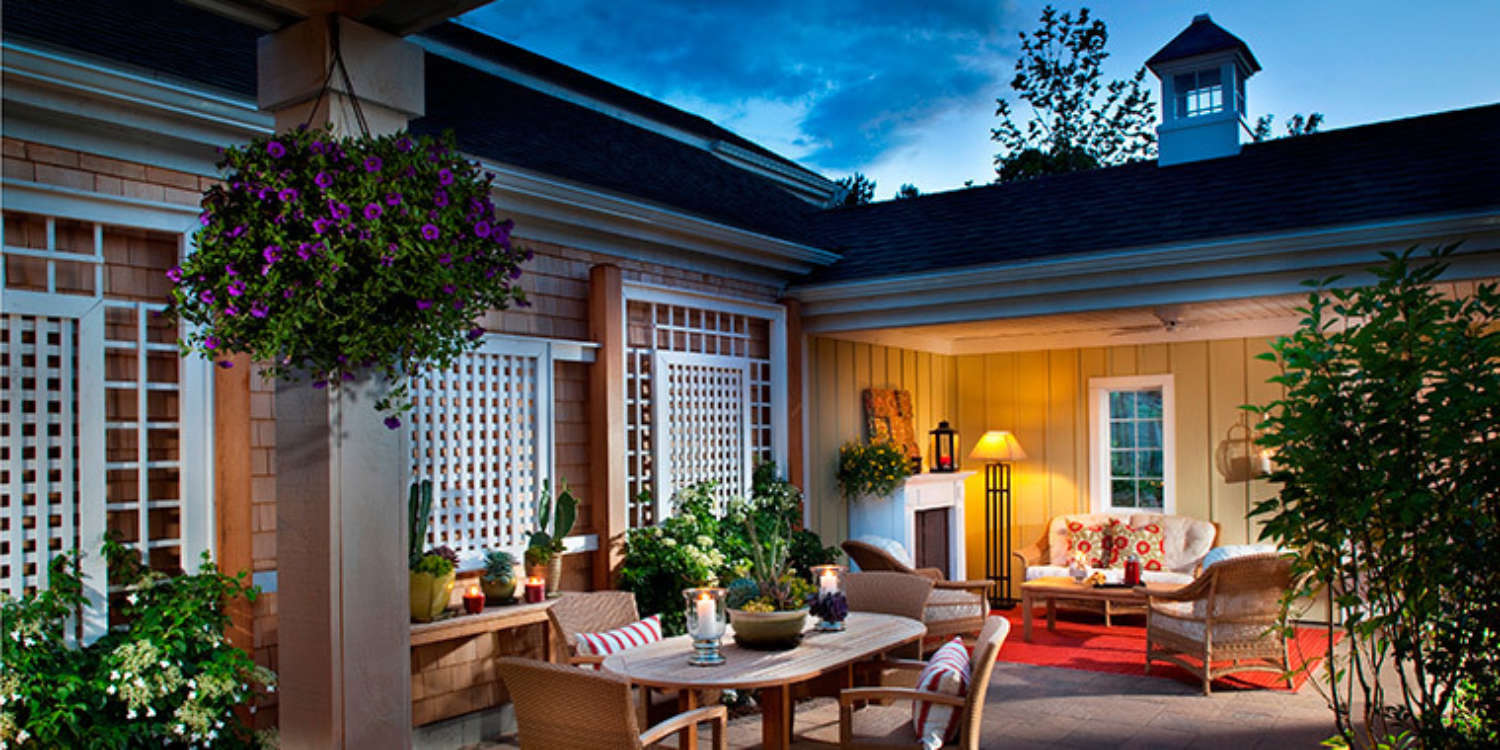 Homes at The Pinehills reflect what buyers want. From custom homes by award-winning builders who bring your dreams to life, to adorable cottages, to easy-living condominuim townhomes where you live just as comfortably outside as you do inside. The folks at The Green Company have been listening to what you want in a home and have created their newest neighborhood collection at Hatherly Rise with you in mind.
Hatherly Rise sits atop The Ridge at The Pinehills and sports all kinds of views. Sunset views. Horizon views. Not to mention the views into your beautiful private courtyard. The Green Company is excited to be bringing a mix of their Fresco and Portico style condominium townhomes to The Ridge.
With the warm weather (finally) making a comeback to the area, everyone is looking to do more outdoor living. At the two new Fresco models at Hatherly Rise that's exactly what you'll be doing. Enough of our days are spent inside offices, trains, planes and automobiles, so coming home to a private courtyard with a wide farmer's porch gives new meaning to the great outdoors. The window walls flood the interior with light bringing the outdoors in. These models feature one or two floor living.
The Portico models at Hatherly Rise also provide one and two story living and a private courtyard for outdoor dining, relaxing or snuggling up with a good book. And did we mention the front porch? Perfect for a porch swing (be still our hearts). Homes don't come more adorable than these.
"We're excited to be launching our new homes on The Ridge," says Dominique Sampson, Vice President of Sales and Marketing at The Green Company. "With four new models that resonate with our buyers and fresh color options, we're sure home buyers will find something that excites them and speaks to them."
The homes at Hatherly Rise range in size from 1,500 square feet to 2,200 square feet. That's plenty of room for you to decide if you want a den, a home office or whatever suits your fancy. You'll be inspired by the different looks of each model – from Zen to Contemporary Cottage, to a Farmhouse reimagined with a touch of Urban. The opening of the new Hatherly Rise models happens the end of May. And mark your calendar for the Grand Opening event on June 17th! Come see what life is like at Hatherly Rise in The Pinehills.