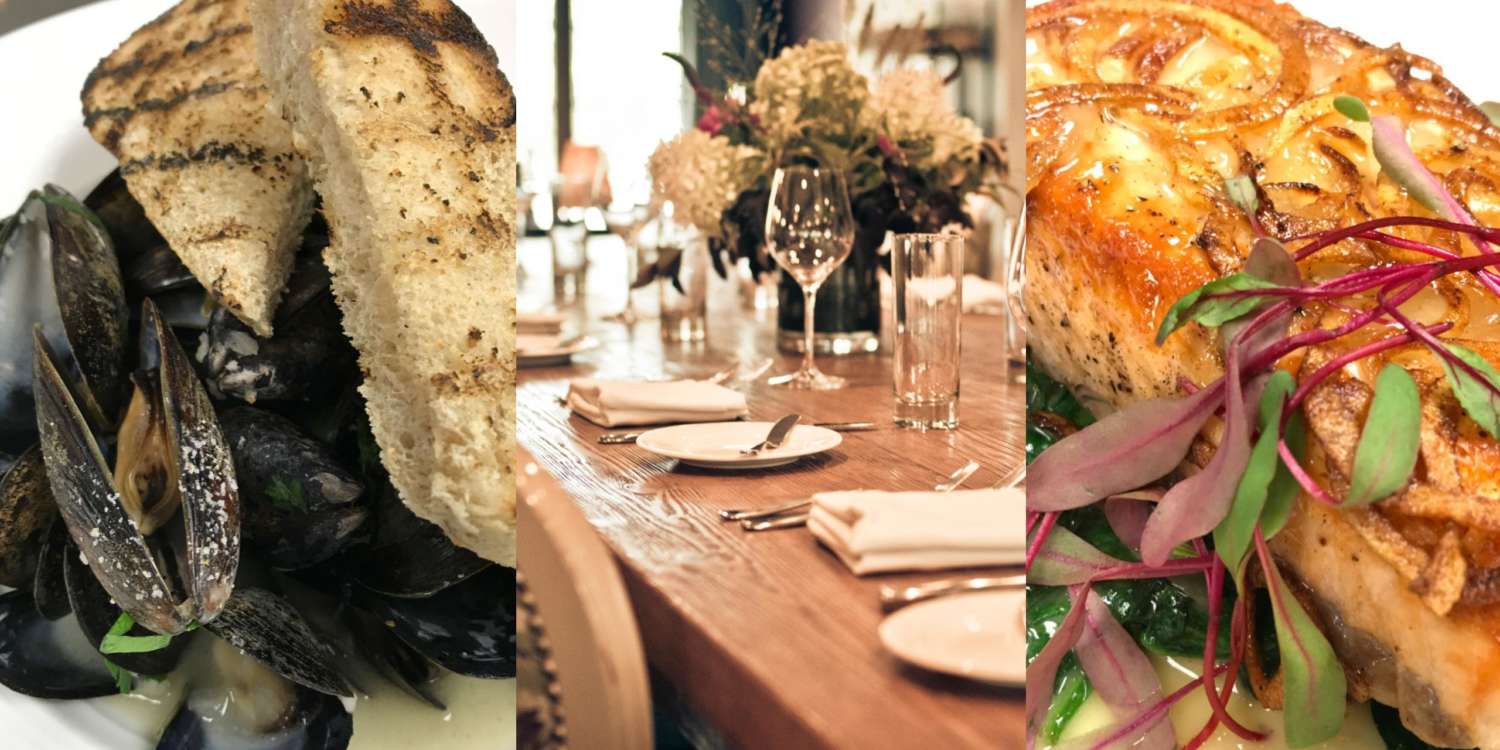 Guests dining at The Bistro & Wine Bar at Mirbeau Inn & Spa at The Pinehills, located at 35 Landmark Drive in Plymouth, Mass., can now enjoy an array of seasonal flavors for lunch and dinner. Crafted by Chef Jeremy Martin, the new menus highlight the locally-sourced ingredients available during this transition from summer to fall, and stimulate the palate with savory, seasonal tastes. For the complete menus, visit http://plymouth.mirbeau.com/dining/.
"This is the perfect time of year to refresh our menus," said Chef Jeremy Martin. "Inspired by the late-summer bounty from our local farmers and fishermen as well as the cooler weather on the horizon, every dish is classically prepared with a twist, while keeping in mind our philosophy at Mirbeau: 'Life. Classically Balanced.'"
Dinner at The Bistro begins with such starter as the Bistro Salad with baby greens, shaved baby vegetables and balsamic vinaigrette; Watermelon & Feta Salad with mint vinaigrette, balsamic, and a sprinkle of maldon salt; Sacchetti with cranberry mostarda, chive fondue, and fig vincotto; Tuna Crudo with sriracha sour cream, wakame, and wontons; Carolina BBQ Pork Belly with carrot slaw; and Steak Tartare: thinly sliced filet mignon with capers, grain mustard, arugula, and house-made lavash.
Entrée selections include Filet Au Poivre with mashed potatoes, haricots verts, and a cognac-green peppercorn sauce; potato-crusted Salmon with sautéed greens and lemon beurre blanc; a roasted Half Chicken with summer succotash and parmesan risotto; a brined, double cut Pork Chop with Dijon-chive späetzle, haricots verts, and green apple; and Seared Scallops Grenobloise with cranberry beans, creamed corn, and crispy shallots.
The Bistro's lunch menu includes a selection of smaller dishes, such as the savory and rich French Onion Soup served with a house-made crouton and gruyere cheese; Warm Mushroom Salad with red peppers, artichokes, crispy egg and sherry-whole grain vinaigrette; the Cobb Salad with Bibb lettuce, chicken, bacon, avocado, apples, and blue cheese dressing; lightly-fried Point Judith Calamari with a cornmeal crust, lemon aioli and fine herbs; Mussels Mariniere with beurre blanc and grilled country bread; and Confit Chicken Wings with a rich garlic-butter glaze and fine herbs.
Flatbreads include Fig, topped with prosciutto, blue cheese, Vincotto, caramelized onions and arugula; a rich Four Cheese with tomato ragu and basil; and a BBQ Chicken with house-made BBQ sauce, mozzarella, cheddar and green onion.
Lunch entrees feature Steak Frites: a flat iron steak with hand-cut fries and a tomato and basil salad; the Bistro Burger topped with Bibb Lettuce, vine-ripe tomato, Gruyere, and caramelized onions on a brioche bun and served with hand-cute fries; the Vegetarian Burger, a chickpea patty topped with tzatziki, and cucumber slaw, served with a side salad, and a Roasted Turkey Sandwich piled with house-roasted turkey breast, bacon, and cranberry on country bread and served with hand-cut fries.