What you can expect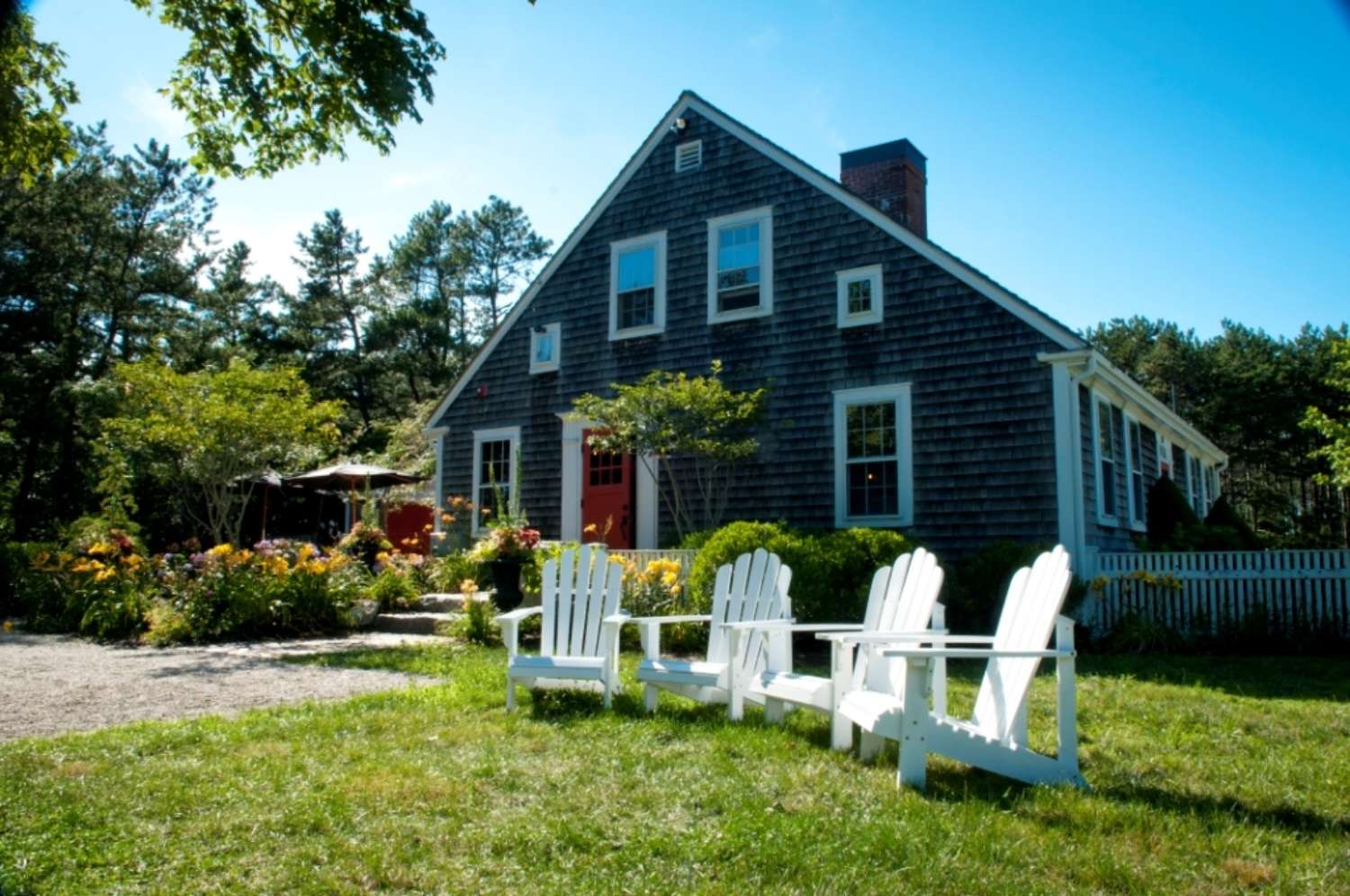 Sharing an update from the team at Rye Tavern:
"Hello everyone! We thank you for your patience during these crazy times. We are so happy and eager to finally reopen and get back to serving some delicious farm-to-table food and drinks!
🍔🍷🥗🥃🥩🍺
As those of you who have recently been to other restaurants know, things are going to look a little different. With that said, we want to be as transparent as possible so that you, our amazing guests, know what to expect once you finally return to Rye Tavern.

🕓 UPDATED 7.31.2020 Hours: Monday-Thursday 4–9PM; Friday 4–10PM; Saturday Brunch 11AM–2:30PM, Dinner 4–10PM; Sunday Brunch 11AM–2:30PM, Dinner 4–9PM.

🪑Seating: Our patio tables are set up similar to how they have been in the past, only this time we have ensured that all tables are at least 6 feet apart from each other. Even though restaurants in Massachusetts will be allowed to seat people indoors starting on Monday, June 22, we will not be seating tables indoors at Rye Tavern, except in the case of rain when we are forced to shut down outdoor seating. Should this occur, we will only be seating every other table indoors to ensure that all parties are spaced 6 feet apart. We have rented a tent for the season that will provide shade for our guests who choose to dine out on the lawn. The tables inside of the tent will, of course, be 6 feet apart.

🍸 Bar: Unfortunately, we will not be seating at the outdoor bar until we receive permission from the state. Fingers crossed this happens soon! Until then, however, we have set up several high-tops in the field to go along with our Adirondack chairs, which will be available for bar service only. Guests must remain at their high-top or chair, and one of our incredible bartenders will come to take your drink order. For now, there will be no eating at the high-tops or Adirondack chairs, drinks only. The high-tops and Adirondack chairs will be available both for guests who come only to drink, and for those who want to enjoy a beverage while they wait for their table to be ready.

📞 Reservations: We will have someone answering the phones and begin taking reservations on Tuesday, June 23. At this time, we will only be taking reservations for the tables located underneath our tent in the field. As previously stated, there will be no indoor seating, except in the case of rain when outdoor seating is not feasible. Similar to how we have operated in the past, there will be no reservations for patio seating. The outdoor patio will be sat on a "first come, first served" basis. If your party has a reservation for underneath the tent, you may sit on the patio when you arrive if there is a table available. In the event of rain and the shutdown of outdoor seating, reservations for under the tent will be transferred to indoor seating.

🚘 Parking: Parking will be the same as always. The lots in the front and back of the restaurant will be available for guests. We ask that guests please refrain from parking in the employee lot which is located directly behind the building. For guests parking in the back lot, there will be a large sign that says "Entrance," and you will see a pathway that is roped off along the outskirts of the field. Please follow this roped-off pathway to the front parking lot where you will find our host stand. We kindly ask that guests coming to the restaurant do not walk through the field or the patio to get to the host stand.

🤗 Entering the Restaurant: When approaching and entering the restaurant, all guests must wear a mask. Please follow the brick walkway at the front of the restaurant that leads to the host stand located near the entrance of the patio. If there is a line of guests, please remain at least 6 feet apart from other parties while you wait to speak with the host. The host will ask if you have a reservation for under the tent. If so, you will be brought to your table under the tent. If you do not have a reservation, or if you do but prefer to sit on the patio instead, the host will gladly seat you on the patio if a table is available. Again, the patio will be sat, as always, on a "first come, first served" basis. Guests must wear their mask until they are at their table, high-top, or chair.

⏳ Waiting for a Table: We sincerely ask for your patience. While waiting for a table, guests must continue to wear their mask at all times. Please be aware that if you do not have a reservation and the outdoor patio is full, there may be up to a one or two hour wait for a table. As always, we will have a waitlist available for guests to put their name and phone number down. However, guests must place their name on the waitlist with the host in person, not over the phone. We will have numerous high-tops and Adirondack chairs available in the field for guests who want to have a drink while they wait for a table either on the patio or underneath the tent to become available. If a table is available but needs to be cleaned and sanitized first, the host will politely ask for you to stand off to the side of the brick walkway until the table is finished being sanitized. If there is a wait and there are no more high-tops or Adirondack chairs currently available, we must ask guests to wait either on the edge of the parking lot or in their vehicles. If a high-top or chair becomes available, the host will call the guest to let them know. The host will also call the guest once their table becomes available. If a guest does not answer after three phone calls, then unfortunately we must move on to the next party on the waitlist.

👋 Leaving the Restaurant: When leaving the restaurant, all guests must wear a mask. Guests on the patio, in the field, or underneath the tent will be asked to exit towards the front parking lot on the grass along the edge of the patio away from the restaurant. For guests who are leaving and have parked in the back lot, we ask that you follow the same roped-off pathway that you followed when entering.

👨‍👩‍👧‍👦 Party Constraints: Guests will be limited to a maximum party size of six, per state requirements. Also, if guests are waiting to be seated and you have finished dining, please be considerate and do not linger for an extended period of time. If there are any high-tops or Adirondack chairs available in the field, please feel free to check with the host or your server to move your party there and enjoy an after-dinner drink and conversation.

🧻 Restrooms: When getting up and going to the restroom, all guests must wear a mask. The entrance to the restrooms is located on the side of the restaurant closest to the garden. Guests will not be allowed to enter the restaurant through the front door or the server entrance to use the restroom. Our restrooms are single use. If the restroom is occupied, please wait outside for the restroom to become available. There will be stones along the walkway marked to indicate where guests should stand if there is a line for the restrooms. Our restrooms will be wiped down and sanitized frequently and regularly throughout the night.

🐶 Dogs: Here at Rye Tavern, we love dogs. Unfortunately, with the state of the world being the way it is, we must ask that you keep your four-legged friends at home. For now, dogs will not be allowed on the patio, under the tent, or in the field at Rye Tavern.

💁‍♀️ Staff: All Rye Tavern servers, bartenders, and staff will be required to wear masks at all times. In addition, all staff members will be required to wash their hands every 15 minutes, as well as immediately after bringing any item to or from a table. All tables and seats will be thoroughly wiped down and sanitized once a party gets up and leaves. The health and safety of both our guests and our staff is, as always, our number one priority.

We encourage our guests to continue ordering take-out and buying gift cards throughout the summer, especially if you still do not feel comfortable dining in public. We also ask for your patience and your cooperation. We are all in this together, and everyone is doing their best to make the most out of an unfortunate situation. Here at Rye Tavern, we hope to still make this a wonderful and enjoyable summer for all of our guests!"