Sorry - we're on a roll.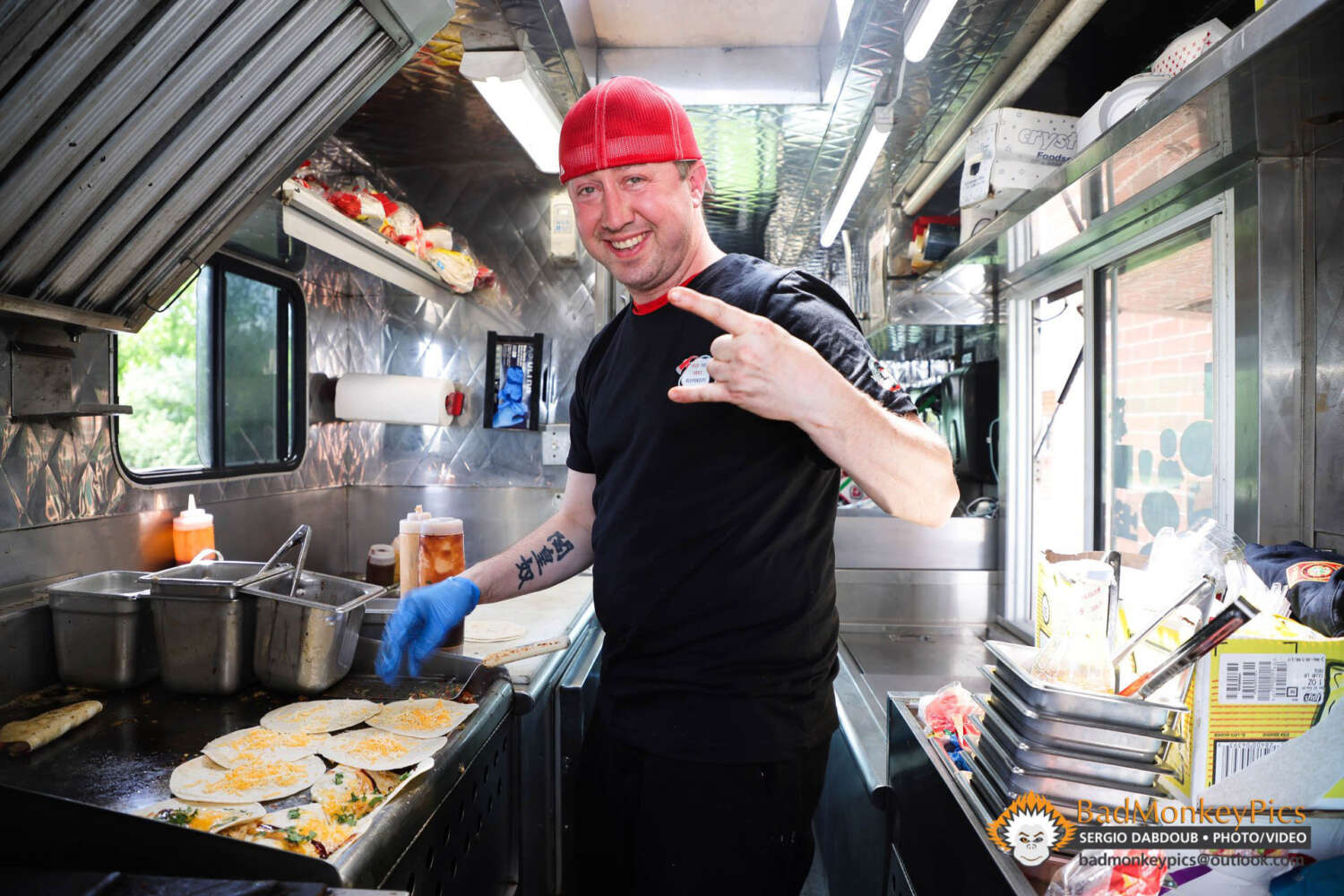 If you've ever met Stephen Coe you know he runs on confidence, culinary creativity, winning, strong coffee (lots of strong coffee) and pork fat (who doesn't). Chef Coe is not one for playing it safe. You can see that by some of his inspiring posts on his Instagram page which is probably why he is a nationally recognized and award-winning chef. He may inspire you to be your best, too.
Maybe you recognize Stephen from his victory against celebrity chef Bobby Flay of Food Network? Stephen went up against Bobby Flay (and WON) for the Chopped: Grudge Match Battle 4. It's only fitting that Stephen chose his free-form lobster ravioli creation for the challenge (P.S. Bobby Flay doesn't want a re-match).
Chef Coe's accomplishments don't stop with beating Bobby Flay; they also include his "Chopped: Ultimate Redemption" win in 2019, winning the Grand Prize in the Food Network's "Tyler Florence Recipe Contest" and the American Culinary Foundation's "Boston Junior Chef of the Year." He also holds the titles of "World Bacon Champion," winner of the "World Food Championships" and "Grill Master" from the popular Food Network series "Chopped Grill Masters."
This guy gets more done than the rest of us on our best day.
Lobsta Love Food Truck
The Lobsta Love Food Truck got it's start when Chef Coe, who is obsessed with traditional New England cuisine and was in search of World's Best Lobster Roll. You know what they say - if you can't find one, make it yourself, which is what Chef Coe did.
If you haven't been to the Mayflower Beer Garden (Sundays Noon to 6pm this summer and fall at The Pinehills in Plymouth, MA) for the best local brews on the South Shore you should really come. And we suggest pairing your libation with some of the best local cuisine on the South Shore - Chef Stephen Coe's Lobsta Love Food Truck.
We know what you're thinking – a food truck? Yes, a food truck. Some off Chef Coe's menu items include: the World's Best lobster roll, lobster quesadillas, lobster spring rolls, lobster Portuguese chowder, lobster mac & cheese and for those who aren't lobster lovers there's pork belly tacos (these are seriously delicious), pulled pork quesadillas, something for the kids and usually something special Chef Coe whipped up.
BRB – we're putting on our elastic waist pants!
But Wait.....there's more
Because Chef Coe is always up for a challenge – he is currently in development of his show "Dangerous Eats". Dangerous Eats takes Chef Coe across the world to catch ingredients and prepare amazing dishes and, of course to stay ahead of his culinary competition because you are only as good as your last meal!
Dangerous Eats will make its big screen debut with the cast from Cobra Kai called "A Taste of Love". Want to recreate some of the Lobsta Love recipes? Look for a Lobsta Love Cookbook. Oh and, there's a food truck reality show in the making.
And because Chef Coe has some spare time, he has recently partnered on his first brick and mortar restaurant with Deb and Bill of Cork and Table Plymouth. This is another Plymouth favorite that needs to be on your list of places to go – immediately.
Chef Coe is a strong advocate of sustainable agriculture, sourcing his own honey and seasonal vegetation from local farms around the South Shore of Massachusetts. In addition, he volunteers his time and talents at the Boston and Rhode Island food banks, Share Our Strength, the Matt Light Foundation, Hockey Cure for Kids, the Boston Rescue Mission and Meals on Wheels.