(We've "teased" you long enough)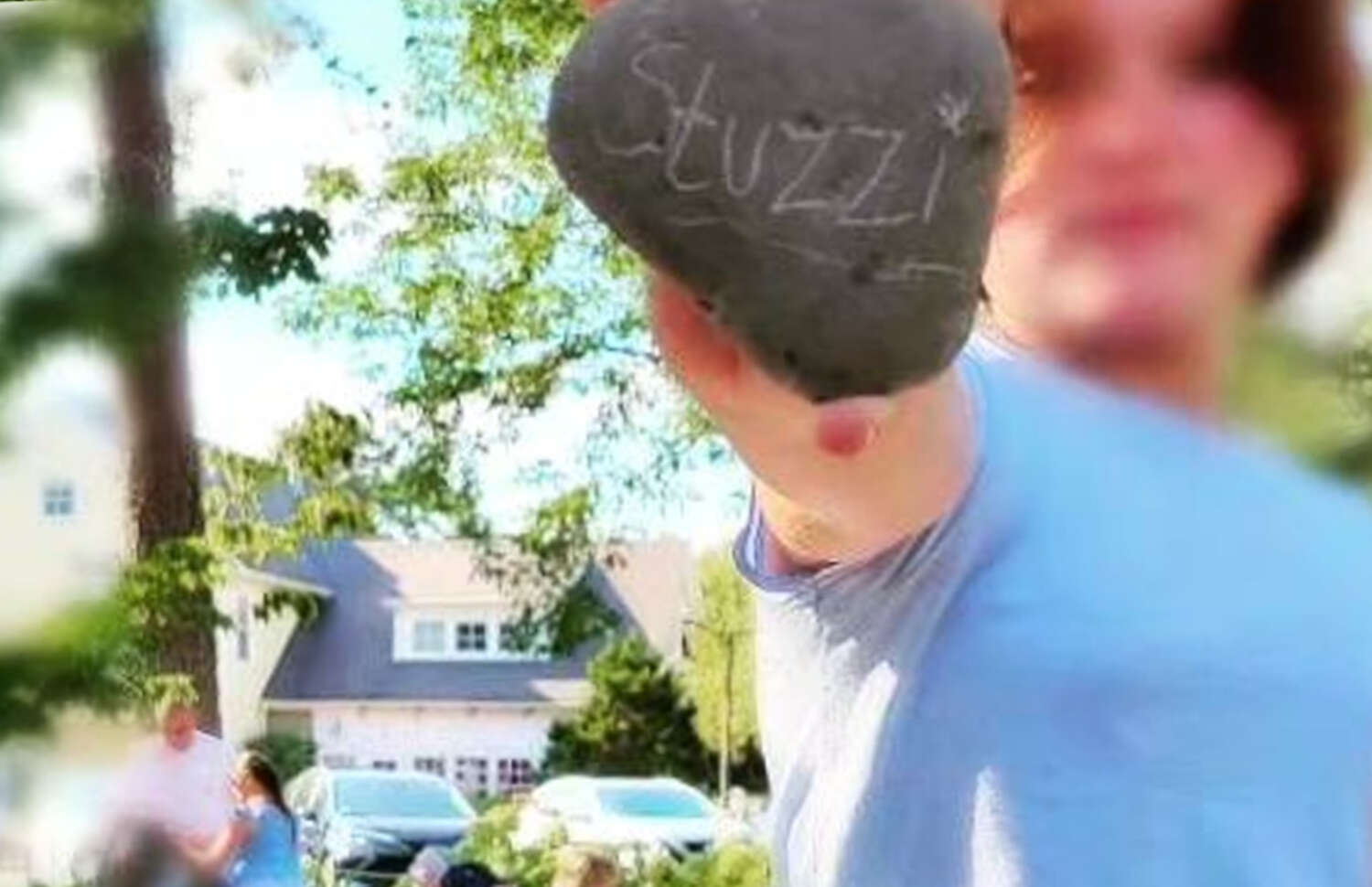 The word "Stuzzi" is Italian for "tease." For owners Christina Avery and David Bunda, choosing the name Stuzzi for their new business wasn't easy. The process involved lots of brainstorming and deliberation. At the end of it all, nothing resonated quite like Stuzzi. Says David, "we plan to tease and tempt people with artisan chocolates & gelato, espresso, and candy!"
Life is But a Dream
Christina's family has extensive experience crafting fine chocolates, including bonbons and truffles. She's long-dreamed of having her own chocolate shop.
Bringing dreams to life is a common theme at The Pinehills, whether it's a dream home, or an entrepreneurial dream. Beer Garden enthusiasts, David and Christina saw the space open between the Post Office and Charles David Salon & Spa and they knew it was time to make their dream of a shop that would offer homemade chocolates, coffee drinks, gelato, and an array of sweet treats, a reality. Stuzzi Café & Sweetshop was born!

We're eagerly counting down the days until the doors open...
Chocolate, Coffee, Gelato, OH MY!
Stuzzi Café & Sweetshop will offer their own hand-crafted artisan chocolates, espresso and coffee drinks made with beans from the local Plymouth roaster, Speedwell, and artisan gelato sourced from Connecticut.
From coffee, to chocolates, to exceptional service, Stuzzi has you covered – perhaps even chocolate-covered.
Informal "market research" among fellow beer garden regulars revealed broad smiles and excitement at the prospect of having a shop like Stuzzi at The Pinehills.
Dave and Christina envision residents and visitors beginning their day at Stuzzi, grabbing an espresso or latte before heading to work or appointments. For those with a little more time to spend, enjoy a cozy indoor seating area, or in warmer weather, a new patio where you can watch the world for a while. (Designed by Egan Landscaping and set to arrive in spring 2024.) We imagine many new traditions and memories being made as parents and grandparents bring little ones for a chocolate or a gelato treat.
Christina believes that special occasions always call for chocolate. She is thrilled to provide confections that everyone will love to share, whether for a birthday, holiday, or any celebration!

Stay Connected with The Pinehills
Stuzzi Café & Sweetshop plans to open this winter. Check back regularly for updates and opening details!