Tis' the Season for Master Gardeners & Talented Garden Enthusiasts to Bloom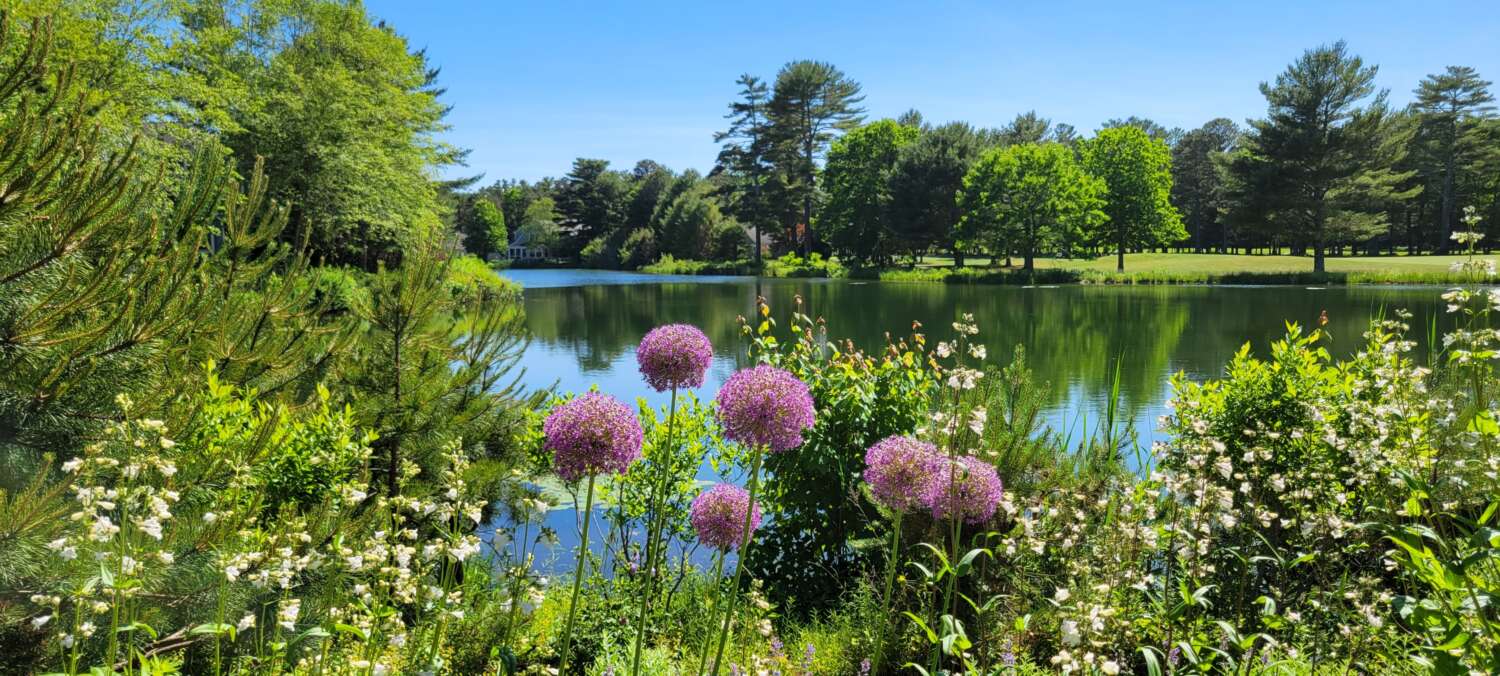 Gardening provides many valuable life lessons. The next time you work in your garden, or simply enjoy a walk through a beautiful garden, remember these lessons about gardening – and life!
Patience. Patience. Patience.
Learn from your mistakes.
Sometimes you have to pull weeds.
It's good to be alone sometimes.
Digging in dirt is therapeutic.
Thank you to The Pinehills Garden Club leader Lisa Remby for the invitation to photograph these lovely spaces and her expert garden notes below!
---

Experimenting with New Plants at a Climbers Path Garden | Lisa Remby

After figuring out the soil at her and husband Aaron's new home, Lisa's young garden is thriving! There are alliums, roses, and other surprises (in the middle of a construction zone) including climbing wisteria, little succulent gardens, and even cactus. They've made room for a gravel garden, and even keep side yard grass a little longer to keep hungry rabbits away from Lisa's hard work. Did you know that Lisa and Aaron's home was featured in season 2 of Home, Life and Style? Watch it here!
---

Views and Afternoon Sun in a Ryecroft Garden | Gale Fitzgerald
With lots of afternoon sun, a variety of flowering bushes - like enkianthus and hydrangeas - bloom in Gale Fitzgerald's garden, along with roses, penstemon, cranesbill, salvia, and sage. Gale's garden is the perfect frame for the spectacular views from her home!
---

Color and Whimsy at a Winslowe's View Garden | Jan Root
Jan Root's courtyard garden is filled with flowering ground cover, flowering trees, and perennials, as well as many annuals planted in the ground and in pots. Jan also saved a spot for her husband to cultivate a vegetable container garden. He told us, "I figured in this courtyard she could only plant so much, there's only so much room. Then she figured out how to go vertical!
---