Thank You!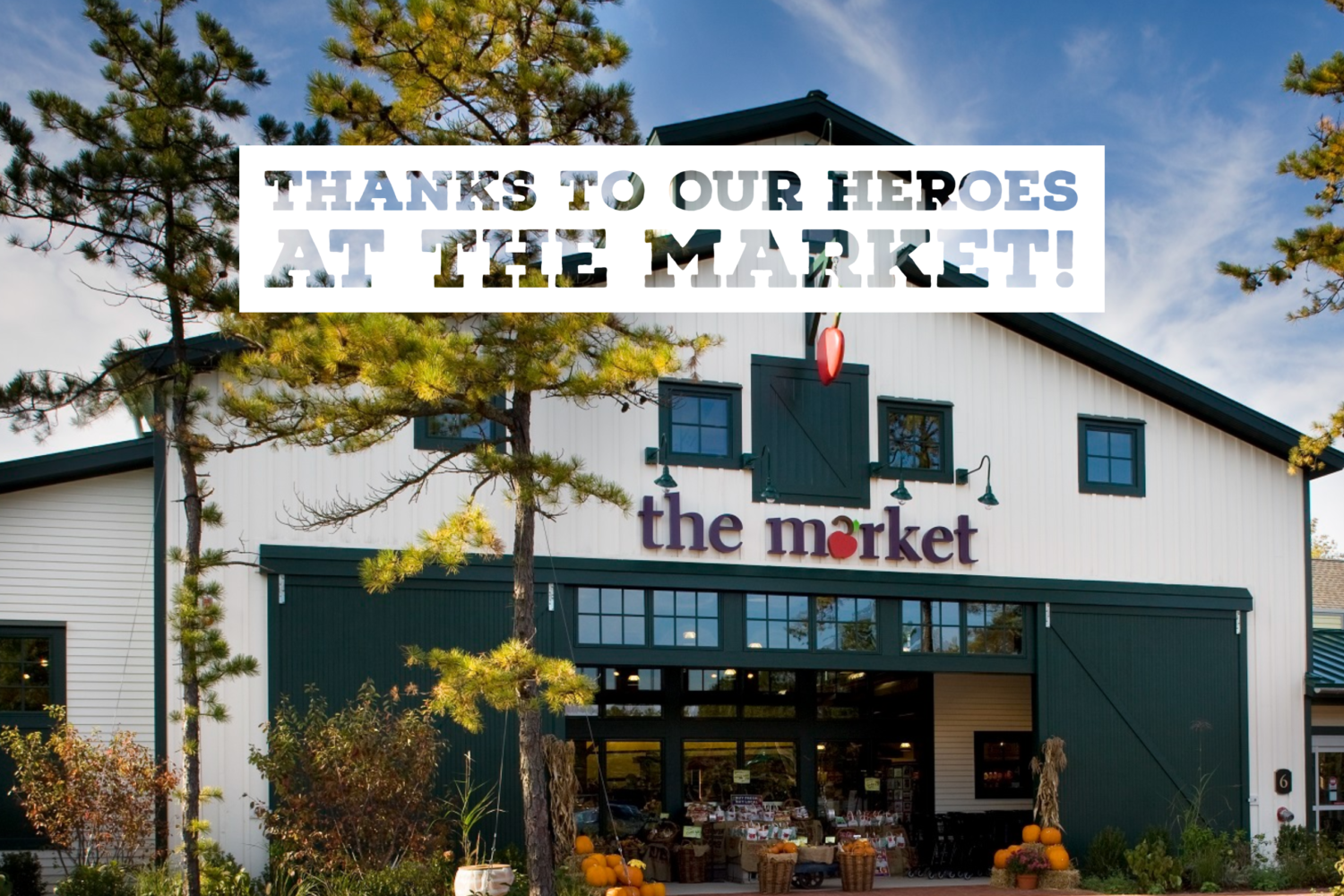 Wednesday Unwind is back again as we get ready to celebrate the July 4th weekend. With all the food and fun it entails, it made us think...
Heroes come in all shapes and sizes. Some wear capes...most don't. From first responders to delivery people and grocery store workers, heroes these days come in every shape and size.
So, this Fourth of July eve (we can make it a thing!) help us recognize our everyday heroes at The Market at The Pinehills. Over the last several months, The Market team has not missed a beat. They've made sure to provide us with the essentials we need to get through, while keeping us safe. By stocking shelves, sanitizing the store morning and night, preparing food, and working the cash registers, they have provided us not just with groceries, but with a sense of much-needed comfort, normalcy and community.
From all of us at The Pinehills, thank you to the hard-working team at The Market. 🙌 Lean, mean and mighty! Be sure to take a moment the next time you're there and recognize this wonderful team.

🎆Happy 4th!
The Pinehills Team
---
The Market. Your place for all things local, farm fresh, healthy and tasty!

It's Your Local Market
The Market is located right in your neighborhood. Whether you're from the area, or traveling by on Route 3 on your way to Cape Cod, there's no denying it's a one-of-a-kind place. Before you even walk through the doors, you see local-farm-fresh produce, plants and flowers. And, who's ready for local corn? Whether you grill it, put it in bread form or create everyone's new favorite, grilled Mexican street corn, corn just says local!

It's Your Healthy Market
After being named the South Shore's First Healthy Market over 5 years ago, The Market continues to highlight healthy choices for shoppers, thanks to Healthy Plymouth Registered Dietitian, Marcia Richards, MEd RD MCHES, who identifies healthy options throughout the store, and also works with Chef Dane to create healthy menu options and provide healthy recipes throughout the year. Learn more about the Healthy Market and get tasty and healthy recipes for the 4th, like Caprese Mozzarella Skewers and Rotisserie Chicken with Herbed Dressing.

It's Your "I Don't Feel Like Cooking" Market
We feel you. All these months of cooking, cooking and more cooking have you feeling like you just can't do it one more night? One call to The Market and your dinner is prepared, packed, and ready to enjoy - al fresco style on your patio at home, or at your favorite picnic spot (the Village Green, perhaps?) The hardest part is going to be deciding what you want to order from their menus.