And Here's Their Guide to the Best Gift Books for 2020!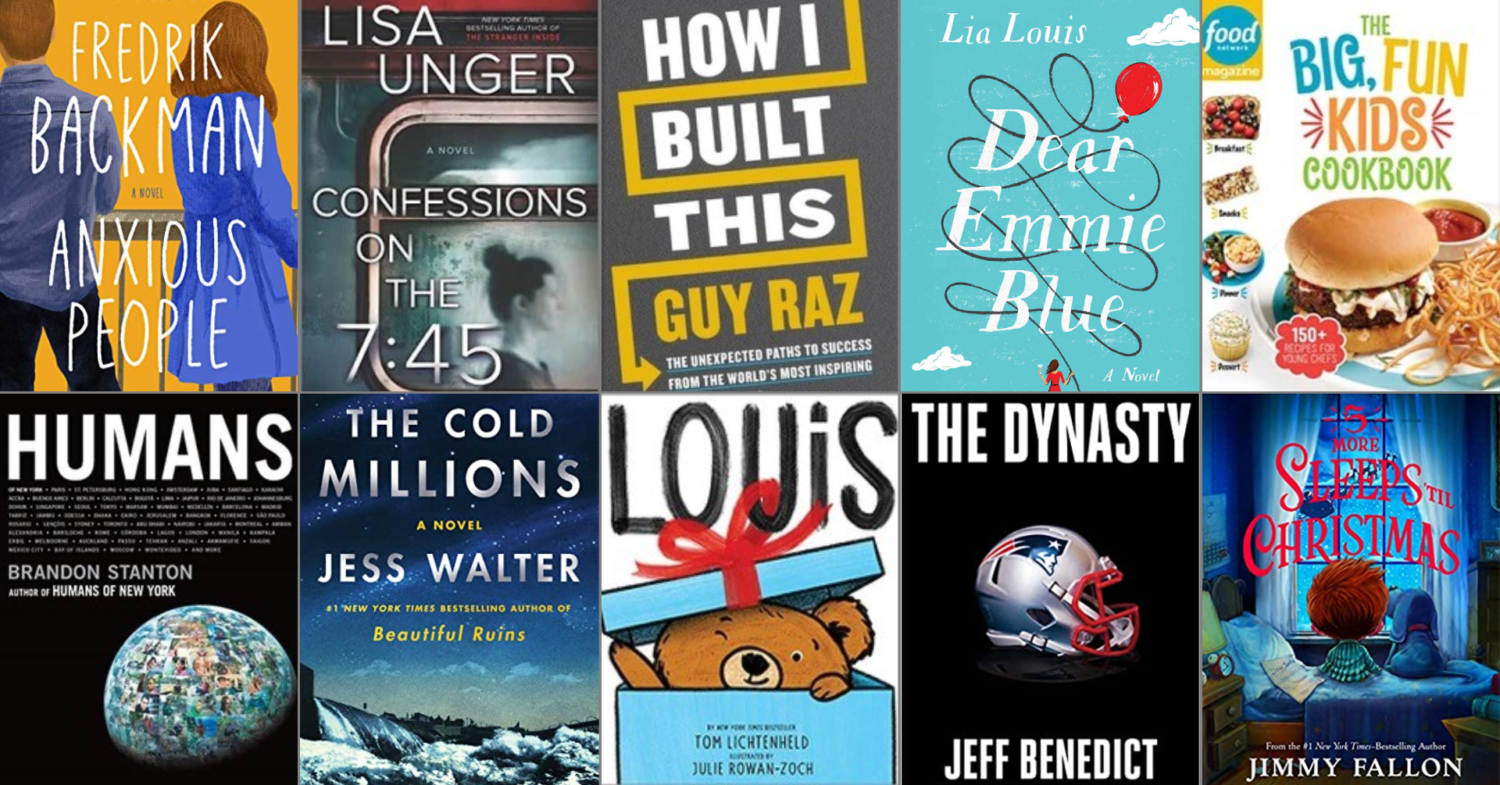 Pop-up Bookstore | One Village Green North | Thursday, 11/12 to Saturday, 11/14 | 10a-4p
It's almost that time of year – Christmas, Boxing Day, Hanukkah, Kwanzaa - the holiday season. A time to give books! Lucky for us, Jane Robbins and Sallyann Roberts from booked. are back at The Pinehills Village Green to help with your holiday shopping. The unique, independent, pop-up bookstore will be open at 1 Village Green North – the beautiful storefront with the big wrap-around porch at the corner of Meeting Way and Village Green North - Thursday, Nov. 12th through Saturday, Nov. 14th from 10am – 4pm. They will have plenty of gift recommendations, best-selling titles, holiday books and puzzles for adults and kids alike, notecards and holiday games, and…COMPLIMENTARY GIFT WRAPPING!

Get full details here, including what you need to know about how booked. is maintaining a covid-safe shopping experience.
Books make great gifts because, aside from being one of the easiest things to wrap (no weird shapes!), the subject matter is as diverse as the people on your list. Something for everyone. But where to start? We asked our experts, Jane and Sallyann, to give our Wednesday Unwind readers a list of the best gift-worthy books of 2020 for everyone on your holiday shopping list. They love helping shoppers find their next favorite read and have been previewing titles for months!
---
For the Women on Your List
Anxious People -
by Fredrik Backman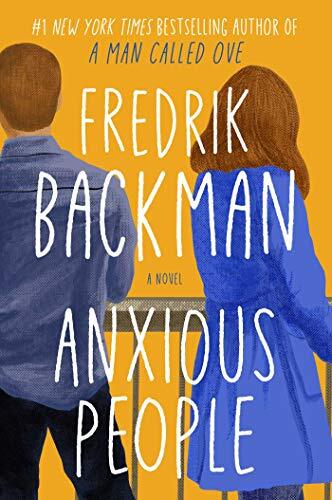 This is a poignant comedy about a crime that never took place, a would-be bank robber who disappears into thin air, and eight extremely anxious strangers who find they have more in common than they ever imagined.
The Exiles -
by Christina Baker Kline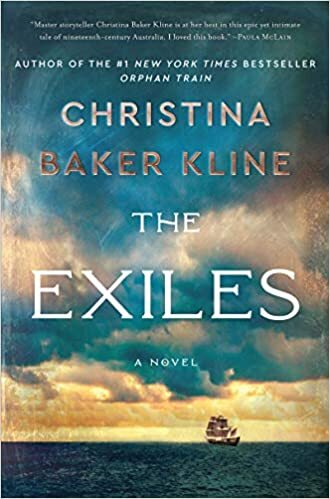 The author of the #1 New York Times bestseller Orphan Train returns with an ambitious, emotionally resonant novel about three women whose lives are bound together in nineteenth-century Australia and the hardships they weather together as they fight for redemption and freedom in a new society.
Dear Emmie Blue -
by Lia Lewis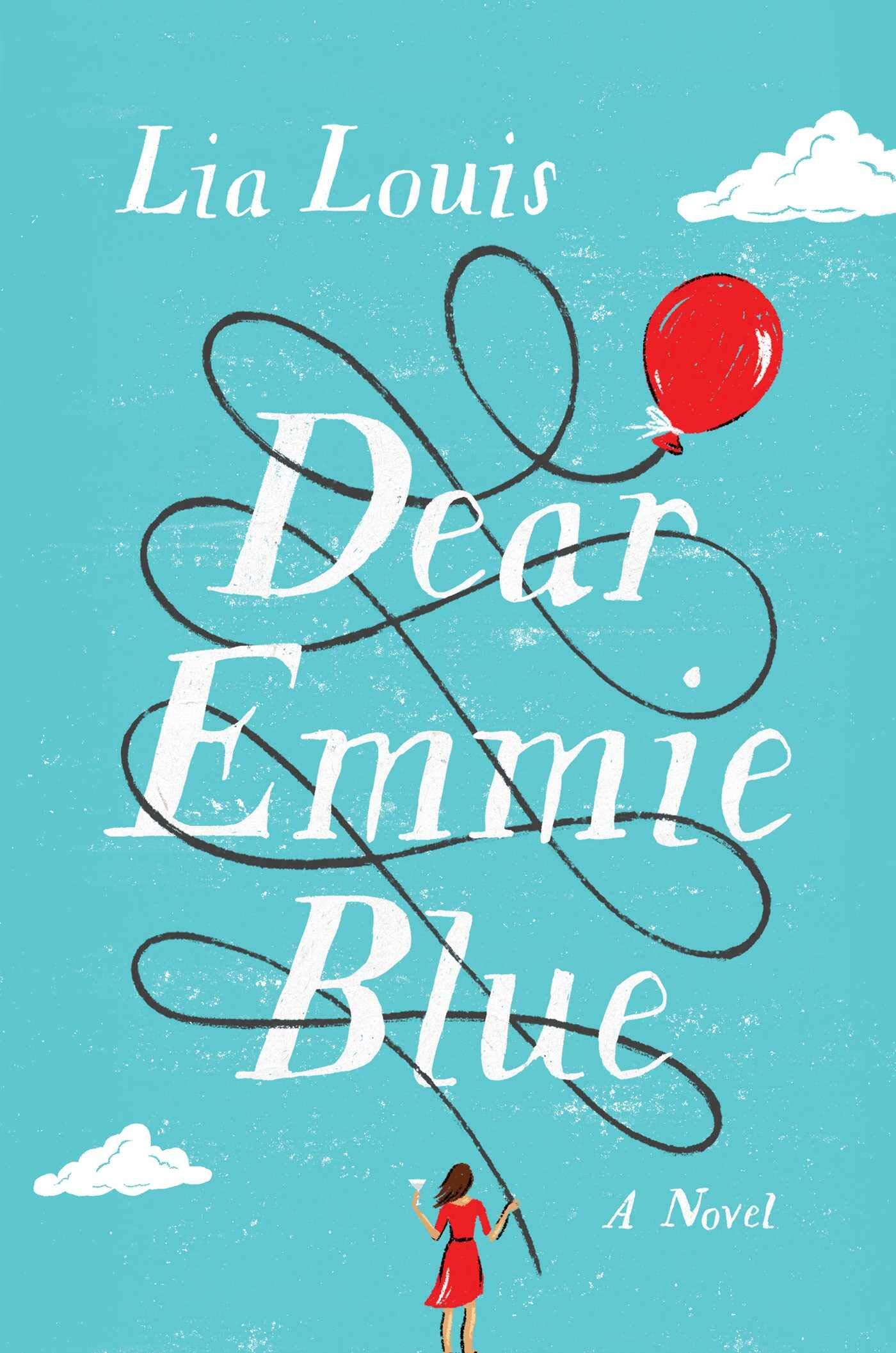 In this charming and poignant novel, teenager Emmie Blue releases a balloon with her email address and a big secret into the sky, only to fall head-over-heels for the boy who finds it; now, fourteen years later, the one thing Emmie has been counting on is gone for good, and everything she planned is up in the air.
For the Men on Your List
The Greatest Beer Run Ever -
by John "Chick" Donohue, J.T. Molloy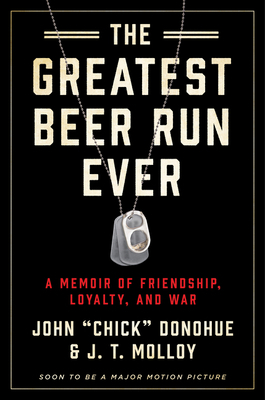 Soon to be a major motion picture written and directed by Peter Farrelly, who won two Academy Awards for Green Book—a wildly entertaining, feel-good memoir of an Irish-American New Yorker and former U.S. marine who embarked on a courageous, hare-brained scheme to deliver beer to his pals serving Vietnam in the late 1960s.
How I Built This -
by Guy Raz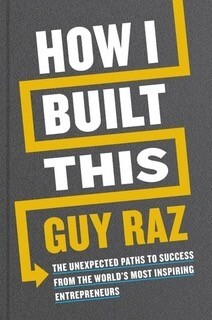 Based on the highly acclaimed NPR podcast, How I Built This with Guy Raz, this book offers priceless insights and inspiration from the world's top entrepreneurs on how to start, launch, and build a successful venture.
The Cold Millions -
by Jess Walter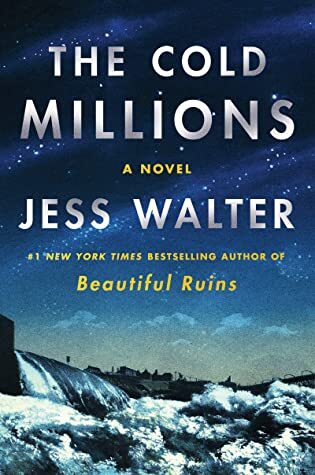 The author of the #1 New York Times bestseller Beautiful Ruins delivers another "literary miracle" (NPR)—a propulsive, richly entertaining novel about two adventure-seeking brothers, the enemies who threaten them, and the women who reveal to them an unjust world on the brink of upheaval.
For the Kids On Your List
Louis -
by Tom Lichtenheld (Author); Julie Rowan-Zoch (Illustrator)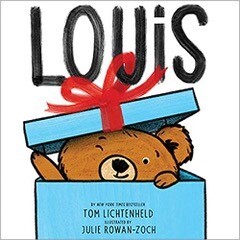 A beloved teddy can bear it no longer and plots his escape from his owner's suffocating affections in this laugh-out-loud picture book from New York Times best-selling creator of Goodnight, Goodnight Construction Site and Steam Train Dream Train fame, Tom Lichtenheld.
Little Blue Truck's Christmas -
by Alice Schertle (Author); Jill McElmurry (Illustrator)
It's the most wonderful time of the year! Little Blue Truck is spreading cheer by delivering Christmas trees to his animal friends. Can you help count each green tree from one to five and back again? Don't forget to save one for Blue! Beep! Beep!
5 More Sleeps 'til Christmas -
by Jimmy Fallon (Author); Rich Deas (Illustrator)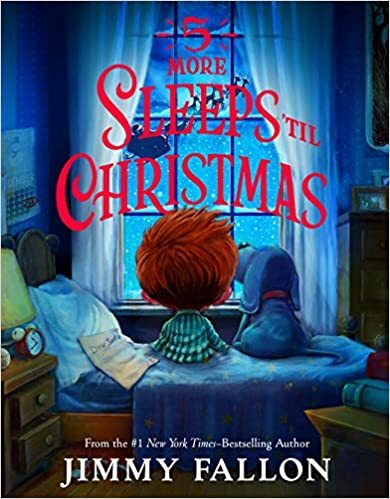 Everyone who grew up celebrating Christmas remembers the excitement that built up to the most magical day of the year. But why not make the last week until Christmas more fun by counting how many sleeps until the arrival of Santa and his reindeer?
For the Home Cooks on Your List
Modern Comfort Food -
by Ina Garten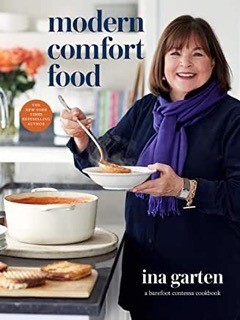 In Modern Comfort Food, Ina Garten shares 85 new recipes that will feed your deepest cravings. Many of these dishes are inspired by childhood favorites—but with the volume turned way up, such as Cheddar and Chutney Grilled Cheese sandwiches (the perfect match for Ina's Creamy Tomato Bisque), Smashed Hamburgers with Caramelized Onions, and the crispiest hash browns that are actually made in a waffle iron!
The Big, Fun Kids Cookbook -
by Food Network Magazine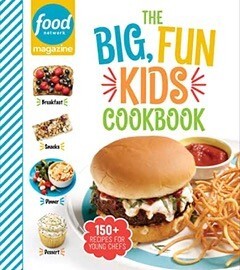 The Big, Fun Kids Cookbook from Food Network Magazine gives young food lovers everything they need to succeed in the kitchen. Each recipe is totally foolproof and easy to follow, with color photos and tips to help beginners get excited about cooking. The book includes recipes for breakfast, lunch, dinner, snacks and dessert—all from the trusted chefs in Food Network's test kitchen.
For Mystery/Thriller Fans
The Guest List -
by Lucy Foley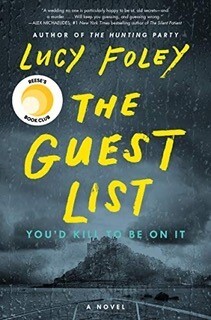 On an island off the coast of Ireland, guests gather to celebrate two people joining their lives together as one. The groom: handsome and charming, a rising television star. The bride: smart and ambitious, a magazine publisher. It's a wedding for a magazine, or for a celebrity: the designer dress, the remote location, the luxe party favors, the boutique whiskey. The cell phone service may be spotty and the waves may be rough, but every detail has been expertly planned and will be expertly executed.
And then someone turns up dead. Who didn't wish the happy couple well? And perhaps more important, why?
Confessions on the 7:45 -
by Lisa Unger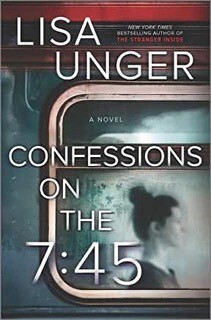 Selena Murphy is commuting home on the train when she strikes up a conversation with a beautiful stranger in the next seat. The woman introduces herself as Martha and soon confesses that she's been stuck in an affair with her boss. Selena, in turn, confesses that she suspects her husband is sleeping with the nanny. When the train arrives at Selena's station, the two women part ways, presumably never to meet again.

Then the nanny disappears.
The Last Flight -
by Julie Clark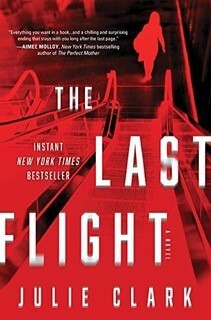 Claire Cook has a perfect life. Married to the scion of a political dynasty, with a Manhattan townhouse and a staff of ten, her surroundings are elegant, her days flawlessly choreographed, and her future auspicious. But behind closed doors, nothing is quite as it seems. That perfect husband has a temper that burns as bright as his promising political career, and he's not above using his staff to track Claire's every move, making sure she's living up to his impossible standards. But what he doesn't know is that Claire has worked for months on a plan to vanish.
Awesome Gift Books for Anyone
Humans -
by Brandon Stanton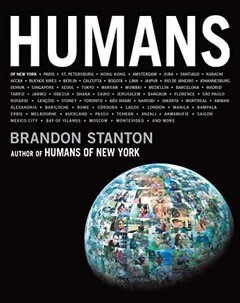 Brandon Stanton created Humans of New York in 2010. What began as a photographic census of life in New York City, soon evolved into a storytelling phenomenon. A global audience of millions began following HONY daily. Over the next several years, Stanton broadened his lens to include people from across the world.

Traveling to more than forty countries, he conducted interviews across continents, borders, and language barriers. Humans is the definitive catalogue of these travels. The faces and locations will vary from page to page, but the stories will feel deeply familiar. Told with candor and intimacy, Humans will resonate with readers across the globe―providing a portrait of our shared experience.
The Dynasty -
by Jeff Benedict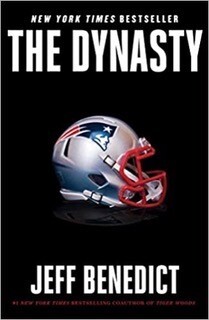 How was the Patriots dynasty built? And how did it last for two decades? In The Dynasty, acclaimed journalist Jeff Benedict provides richly reported answers in a sweeping account based on exclusive interviews with more than two hundred insiders—including team executives, coaches, players, players' wives, team doctors, lawyers, and more—as well as never-before-seen recordings, documents, and electronic communications.

The result is an intimate portrait that captures the human drama of the dynasty's three key characters while also revealing the secrets behind their success. This is perhaps the most compelling and illuminating book that will ever be written about the greatest professional sports team of our time.
Guinness World Records 2021
by Guinness World Records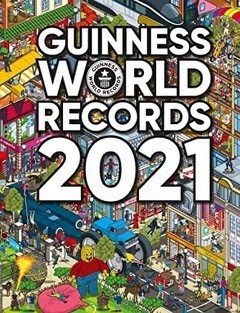 This year, we're devoting a chapter to the history of exploration, starting with the story of the very first circumnavigation, along with our "History of Adventure" timeline, featuring a host of remarkable achievements. The fully revised and updated best-seller is packed with thousands of incredible new feats across the widest spectrum of topics, providing a whistle-stop tour of our superlative universe.

Our ever-expanding pool of international consultants and experts help us make sense of the world around us and the cosmos beyond. So join us as we embark on a voyage through the vast panorama of record-breaking in 12 fact-packed chapters.