A Quick-start Guide to our Master-Planned Community Behind the Pines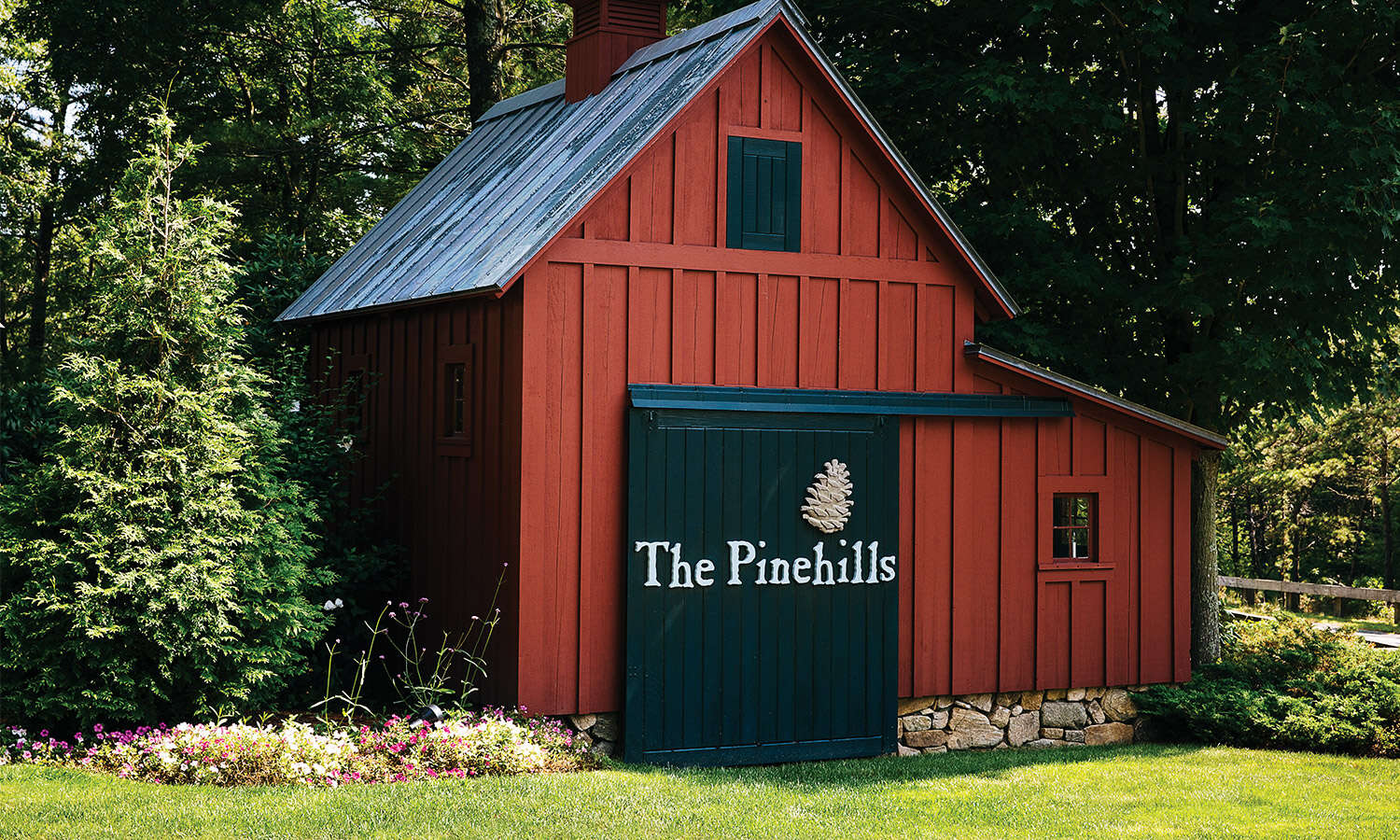 The Pinehills is an award-winning master-planned community. But what does that actually mean if you want to make your home here? It's true what they say, you don't know what you don't know. Our team is here to fill in the gaps! No doubt, once you've done your preliminary online research, (it is 2023 after all,) your best next step is through the door of The Summerhouse. There you'll find our welcoming, helpful Greeters, well-versed on The Pinehills, and available to help you discover if life here might be a happy fit. There's always someone at The Summerhouse to help you find an answer to your Pinehills query. Our Summerhouse Greeter team does not sell real estate. They have one job, ensuring that new faces learn the most important details and benefits of living here before you even start house hunting.
Not ready for face to face? OK by us. There are plenty of ways to reach The Summerhouse.
First though, how about a quick "Intro to The Pinehills" (PH-101 in your course catalog…) Our syllabus includes:
What is a Master-Planned Community
Purposeful Planning at The Pinehills
The Pinehills Village Green
Variety of Homes
Amenities
Building Community
Homeowners Associations & Assessments
---
1. What is a Master-Planned Community (MPC)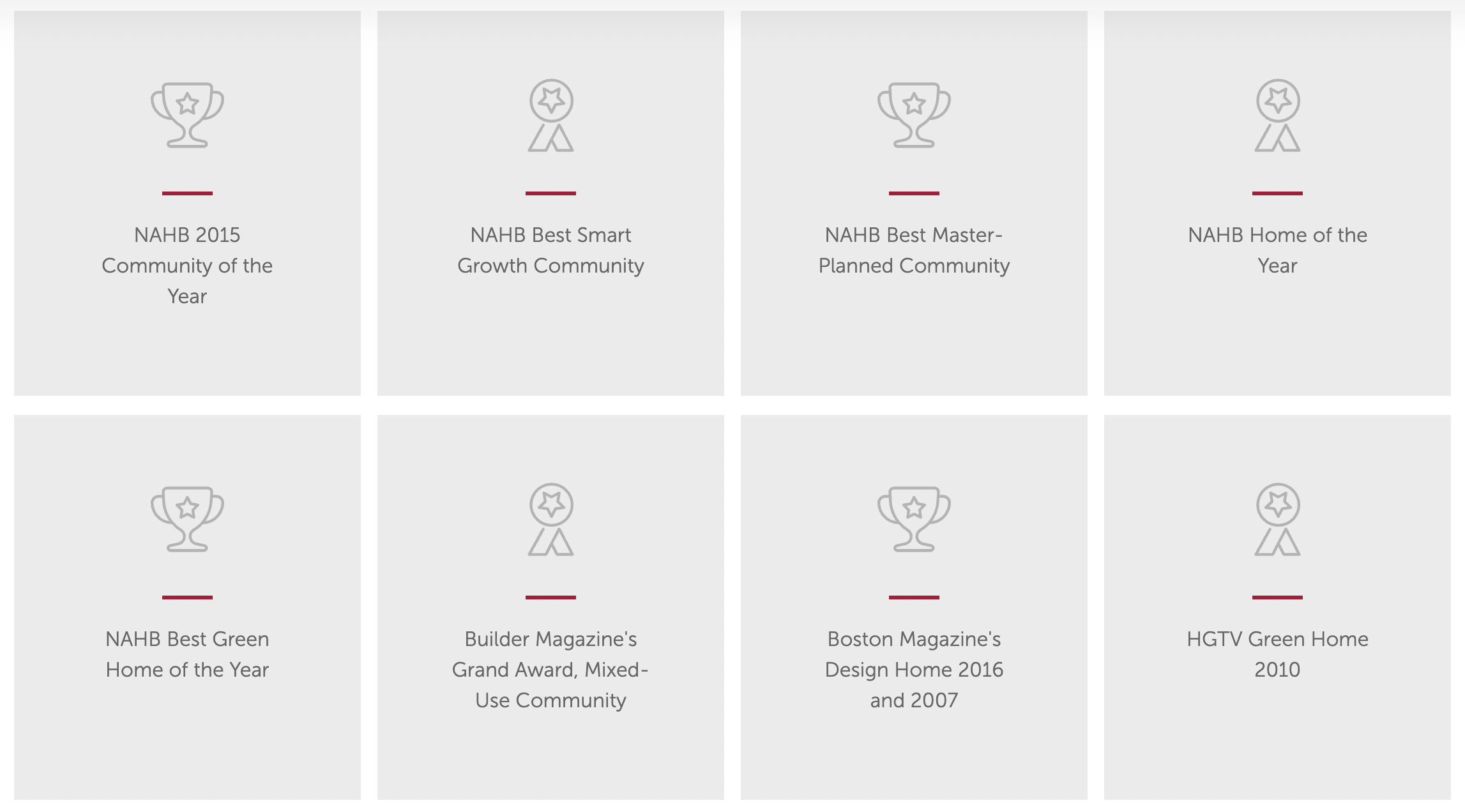 A basic definition of master-planned community is a large-scale, mixed-use residential development with a variety of amenities that give the experience of living in a self-contained town, including commercial enterprises such as shops, services, and restaurants. As a real-world example, The Pinehills is a pretty unique master-planned community. It meets the definition, to be sure, but it's a special place that feels like it has been here far longer than its 20-plus years, and with a robust sense of community. Those things didn't happen by chance. It was planned that way.
Have a Question for The Summerhouse Team?
---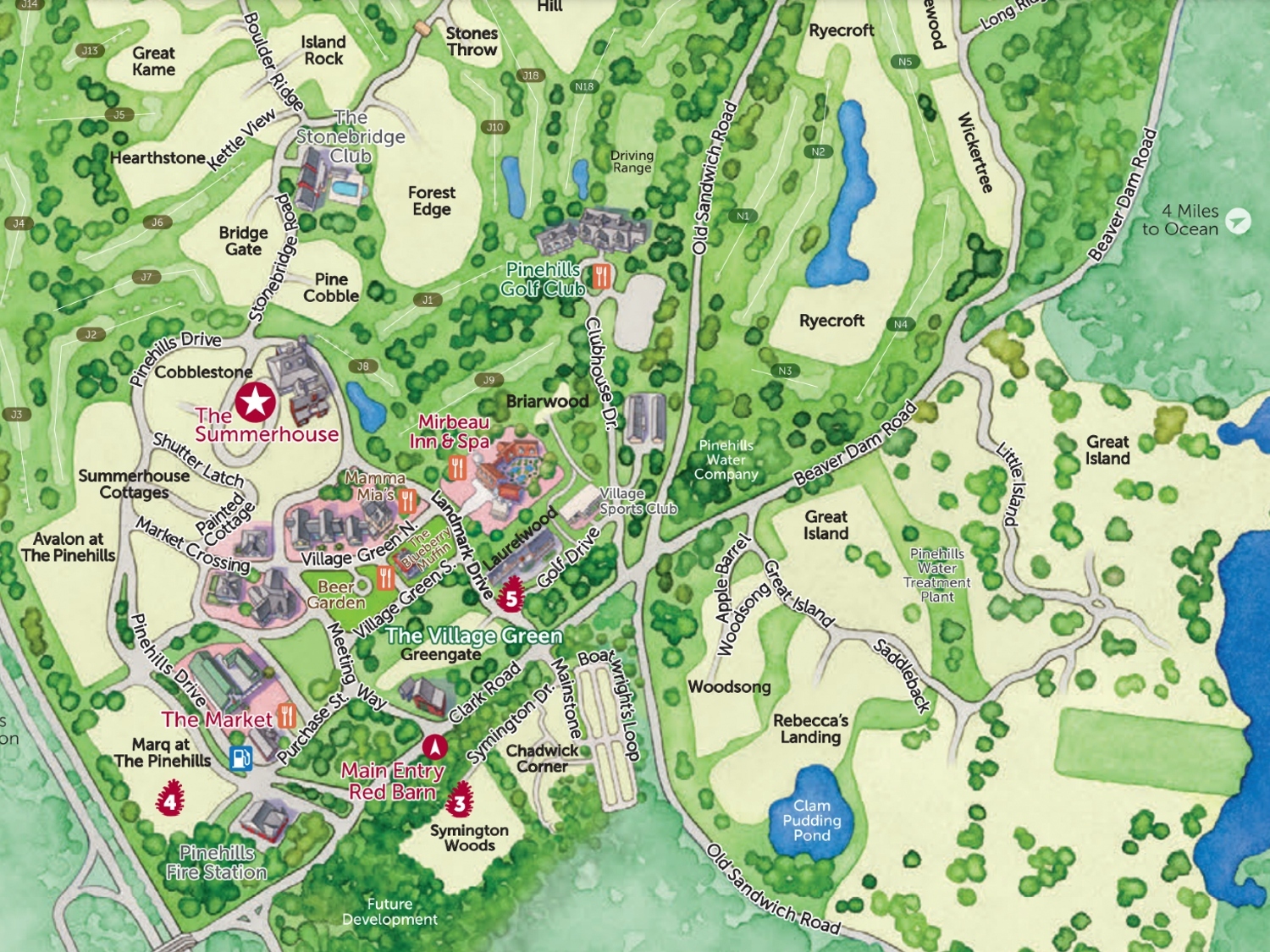 The Pinehills lives on more than 3,200 acres of forested hills ("kames") and valleys ("kettles.") This land is truly a treasure historically, culturally, and environmentally. The plan for The Pinehills is based on a simple, fundamental idea: for every acre developed, two acres are set aside as natural or recreational open space.
Respecting the natural environment has value, and keeping it beautiful is prioritized. The roads bend with the land contours, homes are nestled into the trees for privacy and view, and habitats are preserved.
It's a deliberate approach to planning, a holistic view of the entire place to best determine where a variety of home types, commercial areas, recreation and open space should be, and how to knit it all together. It's designed to preserve what's important, and with walkability in mind. Miles of paved trails connect neighborhoods, open spaces, restaurants, shops, services, and the Village Green.
Have a Question for The Summerhouse Team?
---
3. The Pinehills Village Green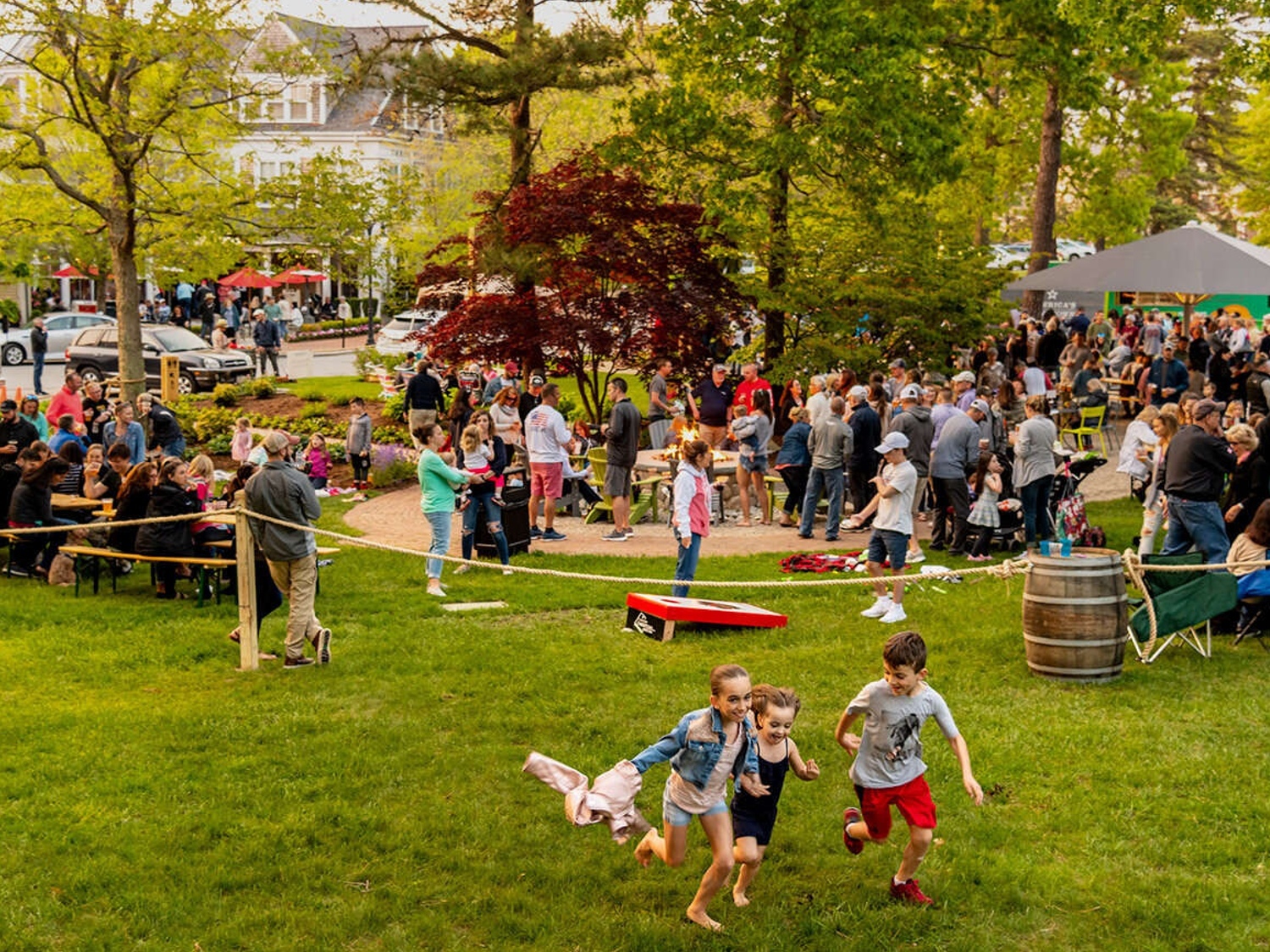 Not only is The Pinehills Village Green our commercial center, it's a big reason residents and visitors are drawn to this picturesque place. With shops and restaurants, professional services, a fresh food market, a luxury inn & spa, and a U.S. Post Office, the Village Green has become a place for friends and neighbors to meet for a bite, shop artisan pop-ups, enjoy holiday celebrations, and relax at the summer beer garden. There are more than 700 homes within the Village Green District – and even more homes are within a 15 minute walk among the pines on paved trails. It feels great to get out and leave your car at home!
Have a Question for The Summerhouse Team?
---
4. Variety of Homes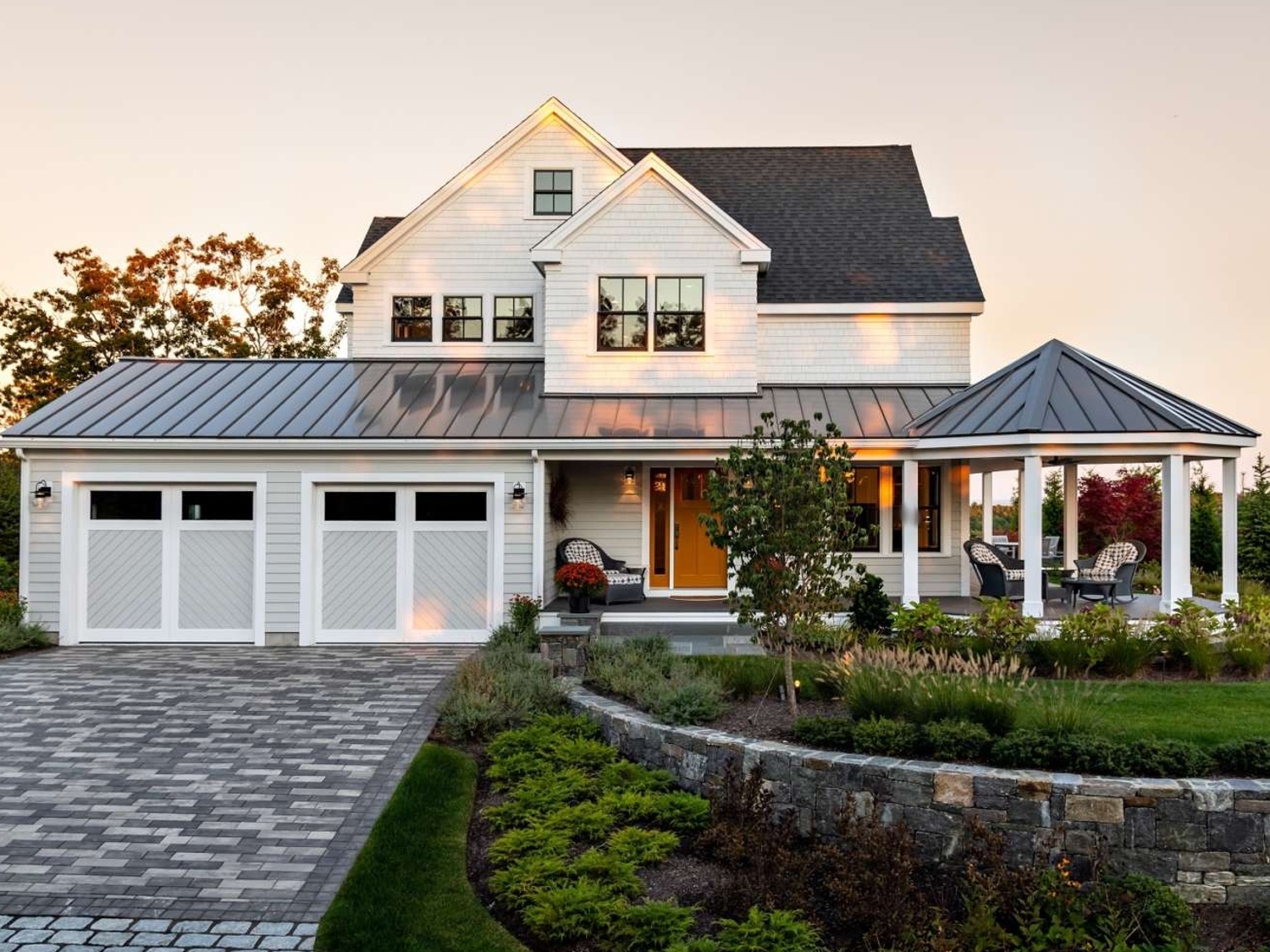 What you'll discover at The Pinehills is choice. A wide assortment of homes is hidden away in the trees, built by a select group of award-winning homebuilders, each with something unique to offer.
These fresh interpretations of classic New England homes range from cottages to custom homes, townhomes, luxury apartments, and 55+ neighborhoods. Whatever you have in mind for your next home, chances are good that you'll find it here. Home prices at The Pinehills currently range from the high $500s to over $2 million.
Have a Question for The Summerhouse Team?
---
5. Amenities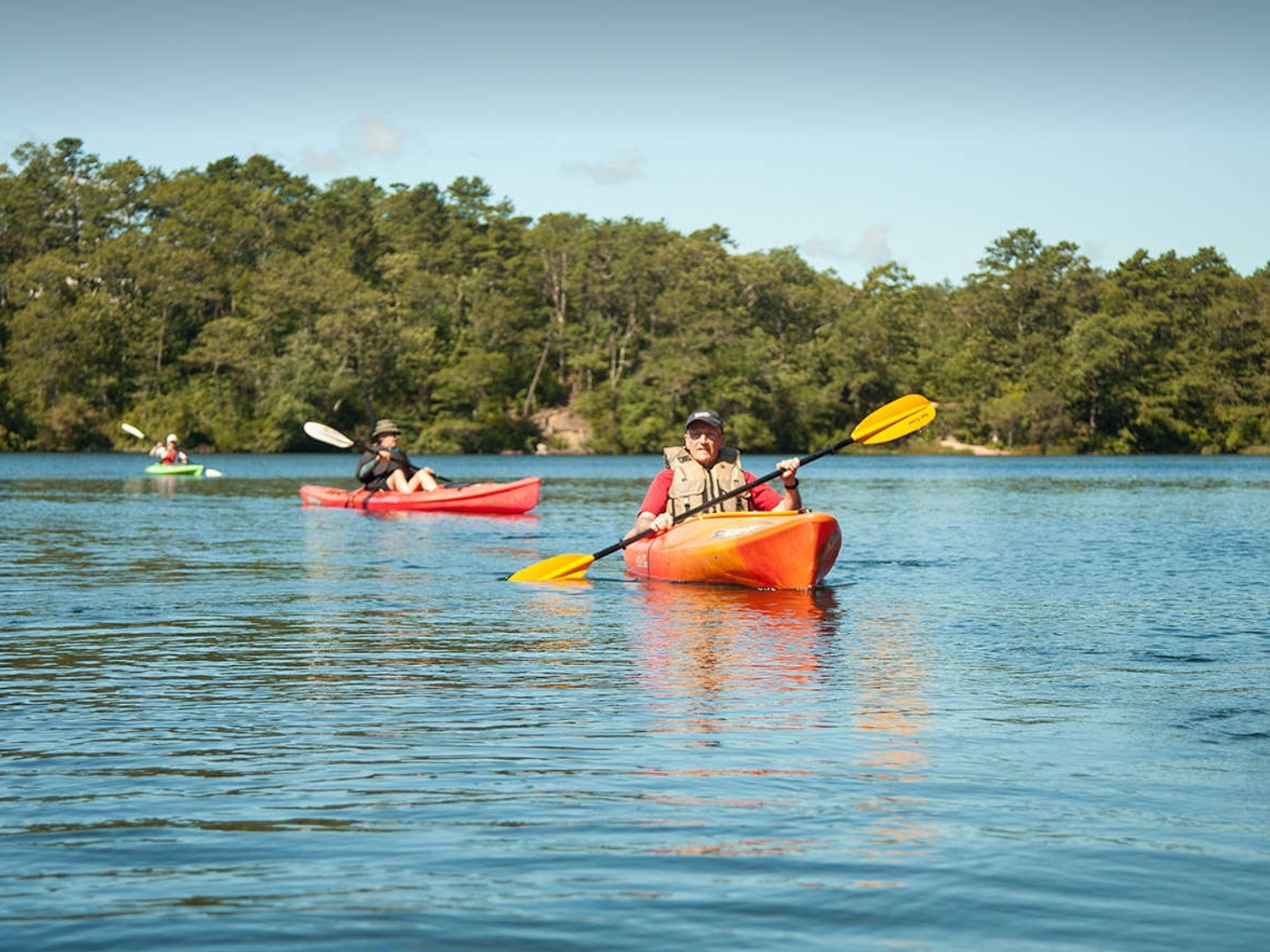 Whether you choose to live in a home, an apartment, or Laurelwood's independent or assisted living residences, you enjoy access to all of The Pinehills amenities.
At the Stonebridge Club, you can swim, play tennis, work out, practice yoga, or take part in an endless array of social, recreational, and educational activities thanks to more than 80 resident-run clubs and groups.
Great Island Pond is a refreshing opportunity to get out on a kayak, paddle around, fish, or float the day away. Or, join the pond swimming club!
Village Sports Club has even more classes and activities should you choose to join. And, Spa Mirbeau offers Mirbeau Wellness memberships with a variety of daily fitness classes including yoga, Pilates, TRX, and more. Special events including skin care and wellness talks are also offered by Spa Mirbeau throughout the year.
And then there's golf. The Pinehills is home to two of New England's premiere daily-fee, public courses: the Nicklaus and Rees Jones courses of Pinehills Golf Club.
Have a Question for The Summerhouse Team?
---
6. Building Community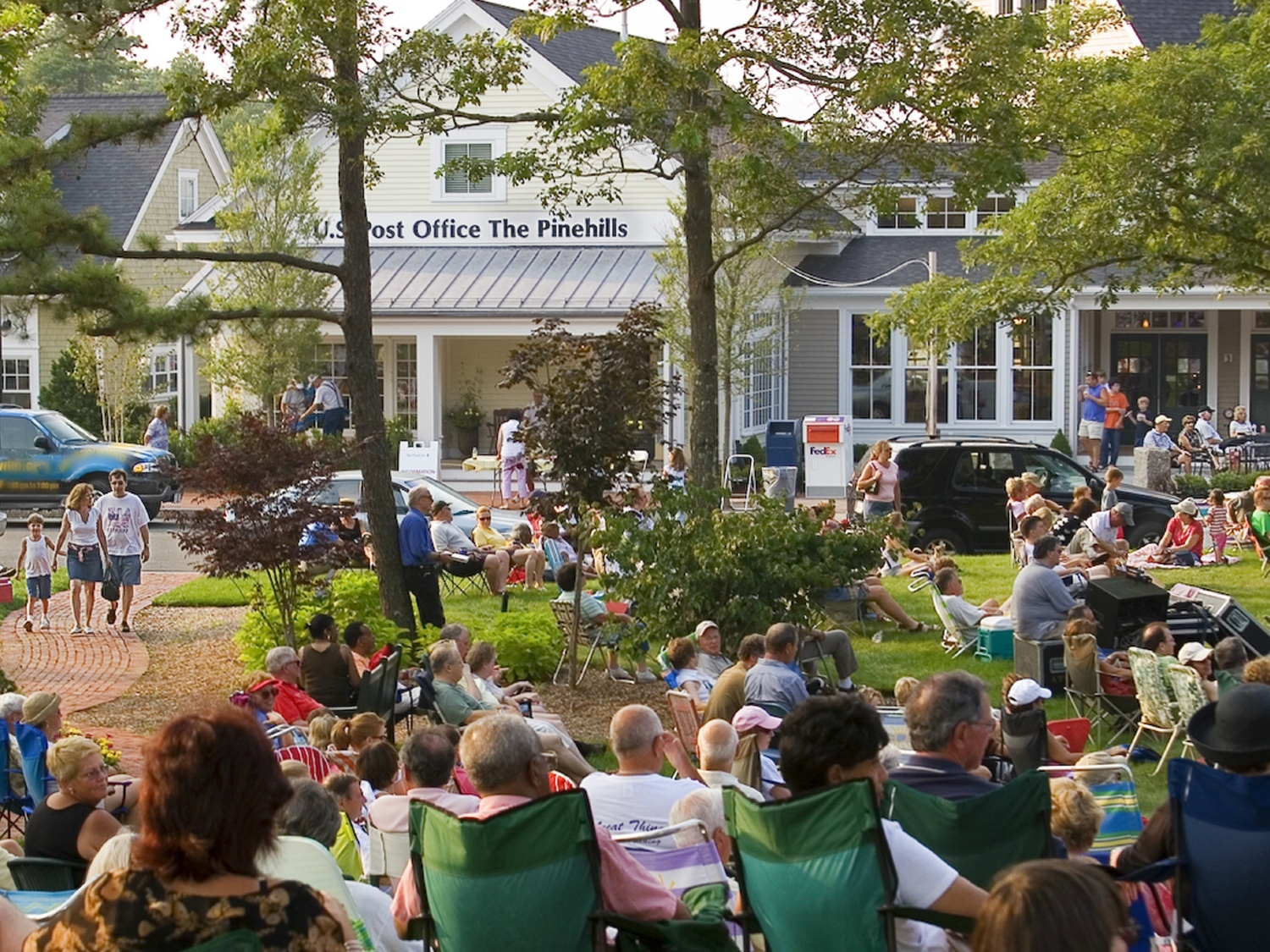 The Pinehills is thoughtfully developed to nurture a sense of community. At the heart? Residents sharing interests and creating experiences that bond them. Our goal has always been to create places to gather, both purposefully and casually. Places where people feel welcomed and comfortable. Providing places and opportunities to come together, whether through activities, food, events, or chance meetings between neighbors at the Post Office, is how The Pinehills has nurtured community building.
Judith Froman, Director of The Pinehills Landowners Association, adds: "The Pinehills is developed with a vision that is dynamic. The vision is based on the times and the people, building with a plan that brings people and resources together. The result is a place with a quality of life that connects people, energizes them, and inspires a deeper appreciation for the world around us. I've found The Pinehills attracts people who are purposeful about their decision-making and are willing to engage in their community."
Have a Question for The Summerhouse Team?
---
7. Homeowners Associations & Assessments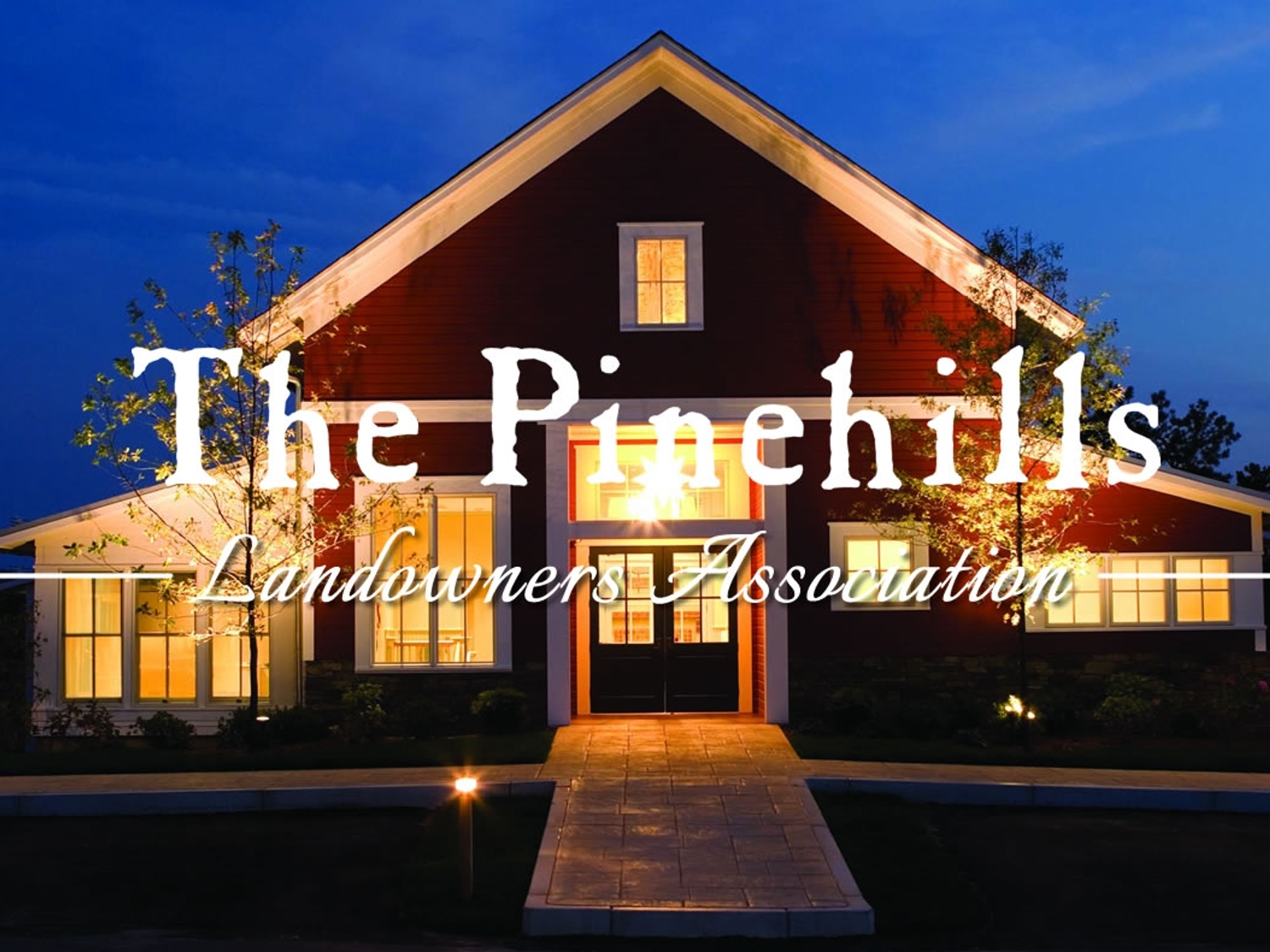 In a master-planned community, homeowners associations (HOAs) are a necessity. The Pinehills is no exception. Here, every home belongs to 2 associations: all belong to Pinehills Landowners Association, (PHLOA) and also to a Neighborhood District Association. Association fees (assessments) fund and maintain common amenities, services, and activities that are among the reasons homebuyers choose to live in The Pinehills. This includes things like shoveling snow from walkways, plowing driveways, and curbside trash and recycling pick-up.
There are HOA rules and guidelines in place that reflect the shared rights and responsibilities among property owners throughout The Pinehills. The result adds value to your home and to The Pinehills as a whole, not to mention a strong sense of ownership and pride.
At The Pinehills, the PHLOA monthly fee of $68 provides funding for community-wide common areas and maintenance. Neighborhood District Association fees vary and are based on home ownership type, (condominium or single-family,) and the common amenities and services provided in a particular neighborhood.
Ask The Summerhouse Team About HOAs & Assessments
---
Key Takeaways
The Pinehills, is an award-winning master-planned community that, over 20 plus years, has done things differently. With an eye toward embracing the over 3200 acres of land that make up this beautiful place, choosing the best places for roads, homes, amenities, and preserving acres for open space and recreation is always top of mind. We partner with award-winning builders to create a variety of home styles all with modern conveniences. When you choose to live at The Pinehills, you are part of a vibrant community with a lifestyle to match.