To Know her is to Love Her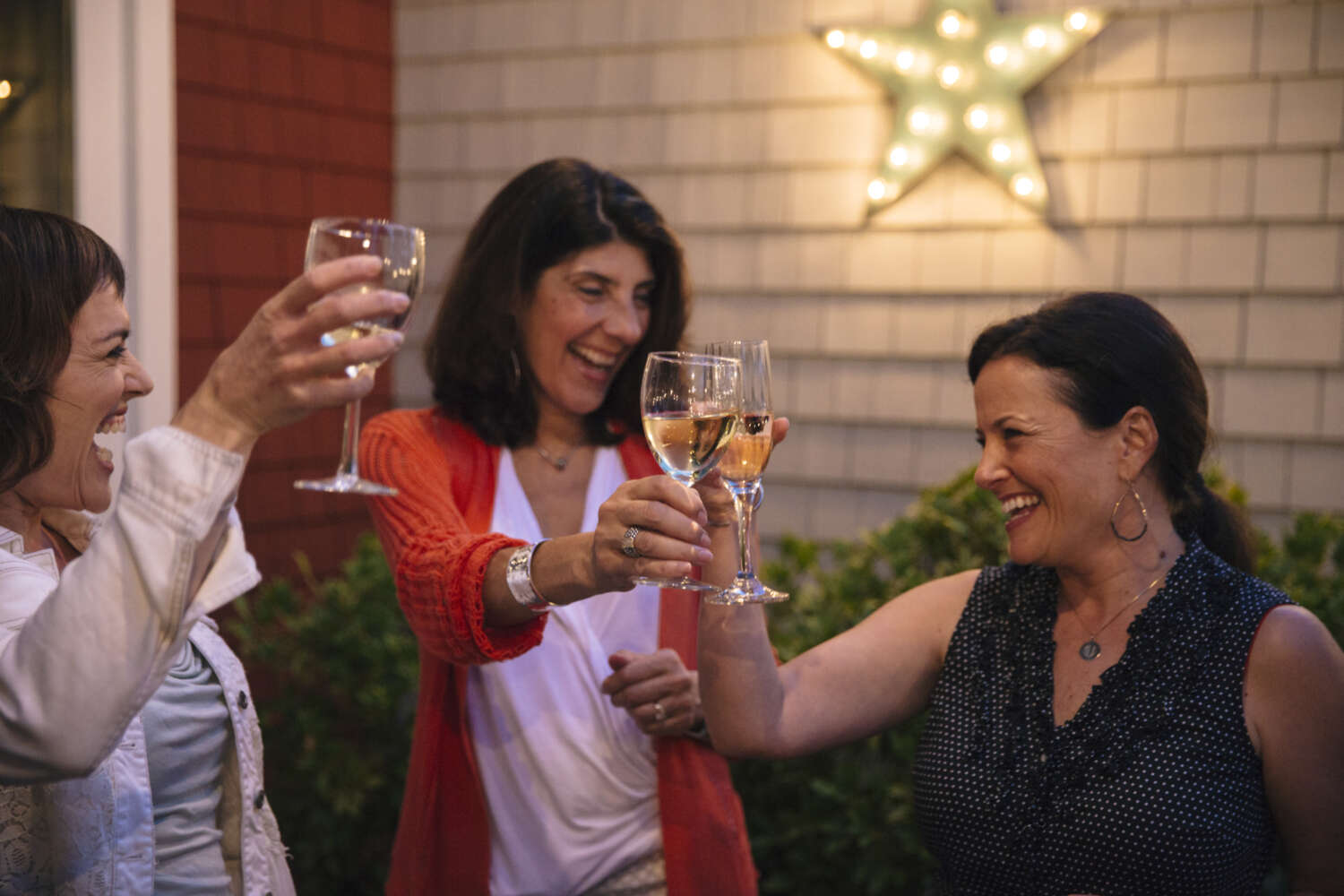 Listen to Donna's interview on The Story Behind Her Success with Candy O'Terry
Donna's visionary leadership of The Pinehills marketing for twenty years, and sales for nearly a decade, was pivotal. She was smart and kind, fair and loyal…and oh how she loved a good laugh! Many meetings were spent having to shush and close the door so everyone wouldn't hear us howling! Donna was a tireless worker, but she also appreciated a good time. And loved a good lunch!
Pinehills Managing Partner, Tony Green, shared the story of the first time he met Donna when she arrived to interview for the job. At that time, The Pinehills was basically trees and dirt. Donna arrived for her interview - ready in her high heels and perfectly coiffed hair. Trust us, the woman was always stylin'. She defined the word "fashionable." But, she also defined the word "trooper," so when Tony said they were going to tour construction sites, off came the high heels and on went Tony's loaned work boots - with a hole in the toe (Tony! 🤦) - and Donna was ready for her close-up. Obviously, she got the job! Tony calls it one of the best decisions he's ever made. We could not agree more.

It's hard to describe Donna better than John Judge, President of The Pinehills, as he did in a poignant email he sent to her many work colleagues and friends:

"Donna was an enormously talented marketing professional who guided the creation and implementation of The Pinehills brand to national prominence. Donna was also an amazing person who lived life with style, compassion, thoughtfulness, caring for others, and a deep love for family, friends, and fellow colleagues at The Pinehills and New England Development. We were each blessed to have Donna in our life. Words cannot describe how much Donna will be missed as both a friend and colleague. She will be forever in our hearts and minds."

For many, Donna Tefft was a friend. A mentor. A shoulder to cry on. The person you turned to when you just didn't have the answer. And, Donna loved her family fiercely. She was her parents Joe & Josie's loyal daughter and caregiver, her husband Steve's anchor, her daughter Carly's biggest fan, and Dunkin' the dog's doting "hu-mom".
There is no doubt that in the future whenever those of us who knew her are faced with a tough decision, we will think WWDD – What Would Donna Do? And whatever that answer is…it will be the right one.
---
In 2018, Donna was interviewed by Boston radio personality, Candy O'Terry, for the podcast, "The Secret Behind her Success." She shares the story of her initial cancer diagnosis and treatment, but we love the stories she shares of her career, and life as a mom, wife, daughter, and friend. With this recording, we feel like she is right here with us, boosting us up with reminders of what is important. We are sharing it with you because we ALL need this perspective right now. And we really shouldn't keep the gift of Donna, and her beautiful, generous spirit, all to ourselves. She has wisdom to share. If you weren't lucky enough to meet her, you won't regret a single minute getting to know her now.
---