She's signing books at the Book Love Airstream on Sunday 12/4 in the Village Green!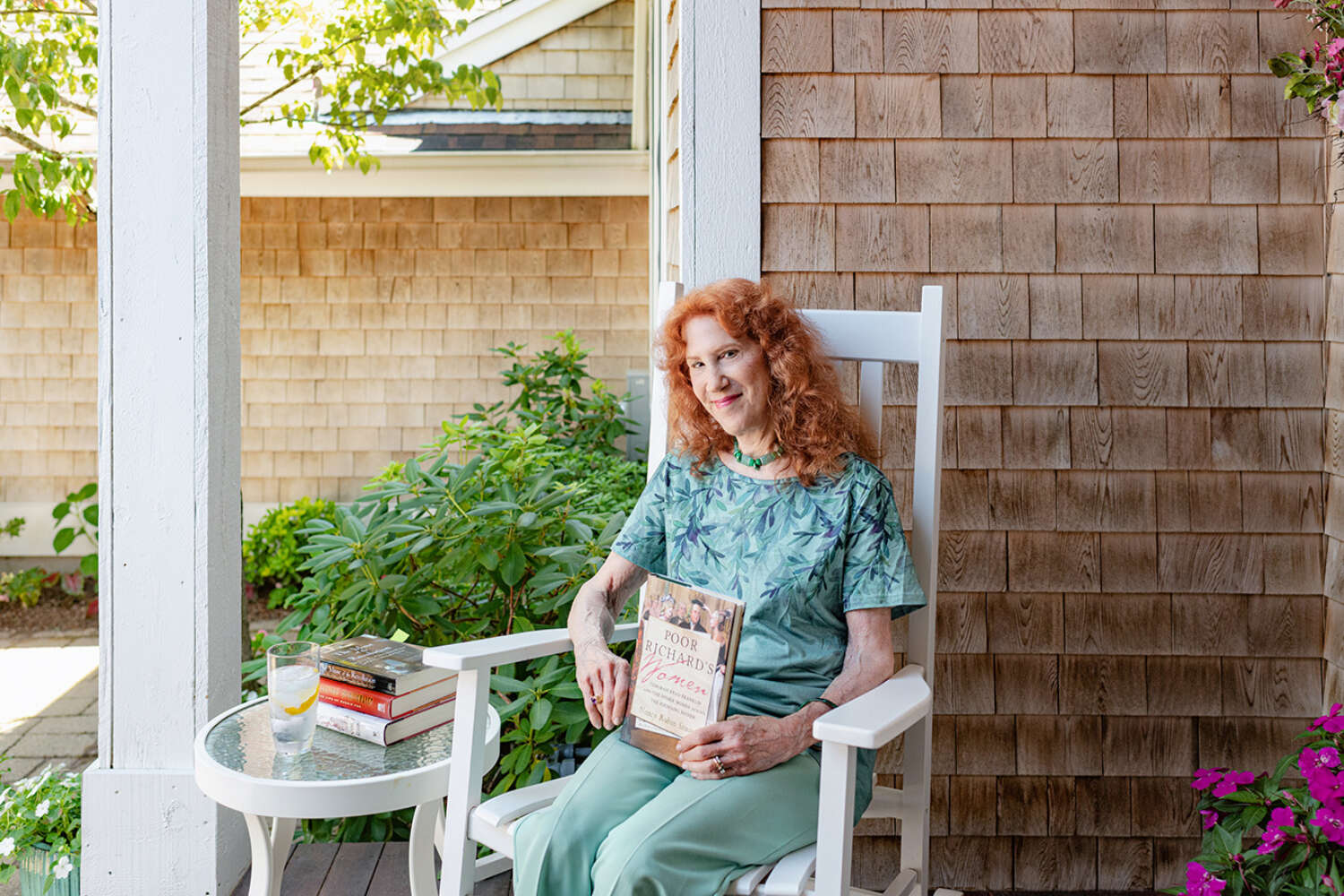 We've got a confession. The Pinehills Summerhouse is FULL of voracious readers. The conversations around the kitchen island (our favorite spot to catch up) frequently center around books - what we're reading, what everyone else MUST read, favorite books of all time...you get the gist.
So here's a must-read from the Summerhouse kitchen island: Poor Richard's Women. It's the story of Deborah Read Franklin and the other women behind founding father, Benjamin Franklin.
The book is by Nancy Rubin Stuart, an award-winning author and journalist who specializes in women, biography and social history. She also happens to live at The Pinehills. (We really do have some amazing people who call The Pinehills home!)
Stuart and her books were recently featured in the "Empowering Women" issue of South Shore Home Life and Style in the article, Women Who Rocked History.
---
Meet Nancy Rubin Stuart this Sunday, 12/4, at Jingle All the Way to The Pinehills Village Green. She'll be at the Book Love Airstream signing books from 11:30am to 12:15pm. Just when someone on your gift list needs an autographed copy of their next favorite book. How convenient!

---
We recently caught up with Nancy at her Forest Edge home here in The Pinehills:
PH: Do you have a special place in your home where you do your writing?
NRS: "Yes. I have a home office which overlooks our garden."
PH: What do you think about having an independent bookstore, Book Love, coming to The Pinehills next summer?*
NRS: "I'm very excited to know that Book Love will soon arrive in The Pinehills! As you know, many of our neighbors are readers (and writers) who will welcome a bookstore here."
*Note: Book Love will be opening at the Village Green in Summer 2023, inside Rowen at The Pinehills.
PH: We love a good book recommendation! If you're like us, you might even have more than one going at a time. What are you reading now?
NRS: "I just finished The Maid by Nita Prose; Anthony Horowitz's Magpie's Murders; The Namesake by Jumpha Lahiri; The Younger Wife by Sally Hepworth; and It Ends with Us by Colleen Hoover."
PH: OK, we also have a stack of books waiting (patiently) for us to read. What's in your stack?
NRS: "The Personal Librarian by Maria Benedict and Victoria Christopher Murray; The Seven Husbands of Evelyn Hugo by Taylor Jenkins Reid; The Midnight Library by Matt Haig; and The Horse by Geraldine Brooks."
PH: Thank you, Nancy. Now we have a book list to get us through the holiday season!
Photography by Jack Foley for South Shore Home, Life and Style