Get Out and Explore!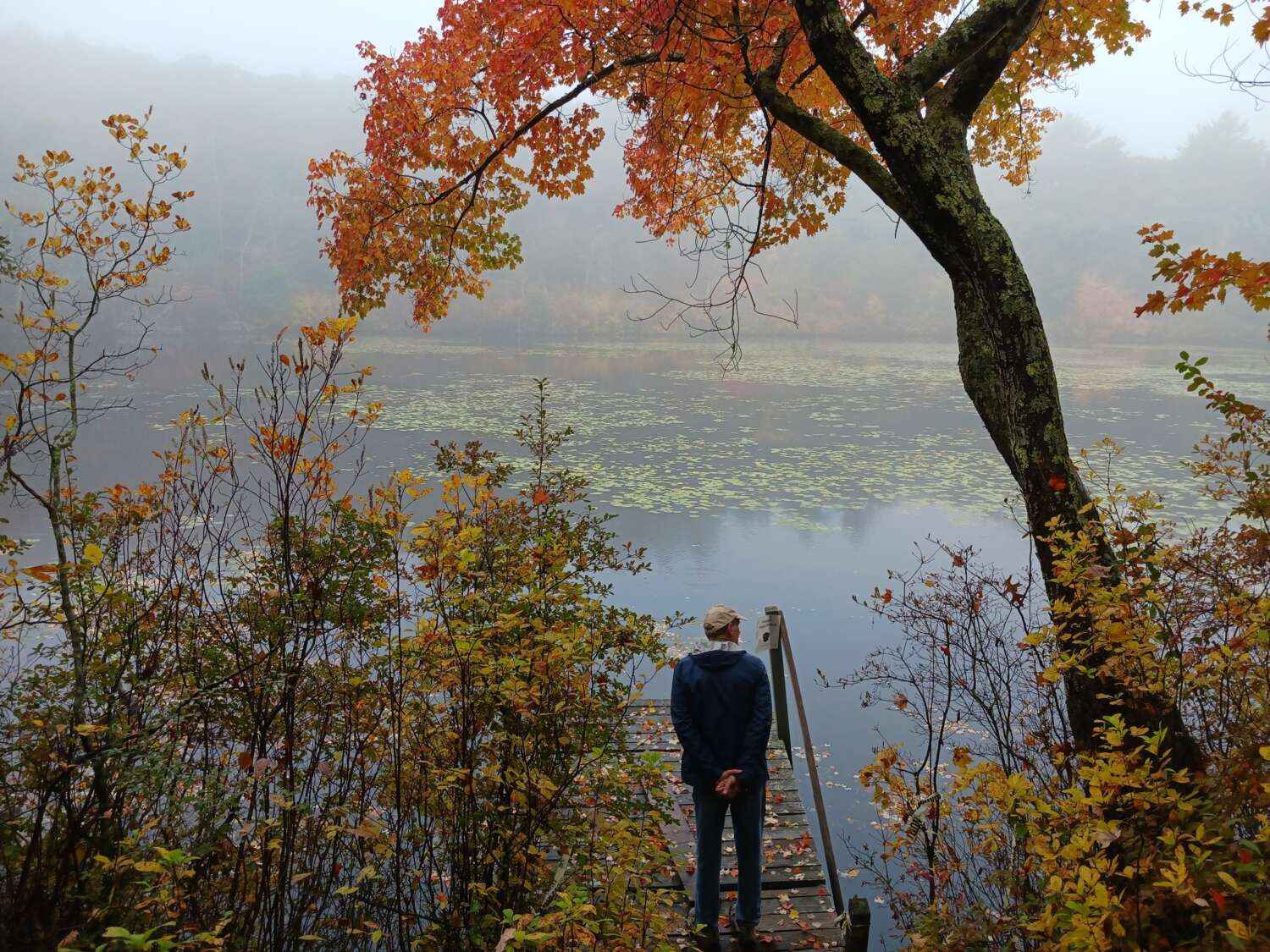 Making the Trek to The Pinehills
Frank Werny and his wife Dorothy found their way to The Pinehills from Westchester, PA. After visiting family on Cape Cod for many years, they decided to make the move to New England. It was an easy decision for them and The Pinehills in Plymouth, MA checked off everything on their list, (and more.) The setting among the ponds, bogs, forest, ocean, the people, and the activities. They've happily called The Pinehills home since 2003 and are currently tucked up in the hilly, Hickorywood neighborhood – enjoying life in their "cabin in the woods."
Frank, a former marathon runner (darn those hips,) started exploring The Pinehills by foot. When he inquired at the Stonebridge Club if there was a hiking club, (there wasn't,) he was encouraged to create one. (He did.) For ten years, Frank led a group from The Pinehills on monthly hikes. While no longer leading hikes, Frank joins other groups a couple of times a week to get his hiking fix.
---
Amazing Views to See
From views of Cape Cod Bay, to the green of deep pine forests, to the restored natural beauty of our neighbors at Tidmarsh Wildlife Sanctuary, Plymouth's Pine Hills are nothing short of spectacular. Why not reconnect with the world around you on a hike around The Pinehills, Plymouth and beyond.
Hiking Tips
Frank recommends that you hike smart. That means following his list of hiking tips:
Bring water
Bring a snack
If you're bringing a backpack, include a first aid kit, insect repellent and sunscreen
Keep ticks away by wearing tick repellent spray or clothing
Wear layered clothing especially in the colder months
Bring a trail map (We love the mobile app All Trails)
Don't overdo it
Don't go alone
---

Buy the Books
Frank's passion for hiking is evident, given the books he's written on the subject. If you're ready to hit the trails, we recommend a stop at the Book Love pop-up on The Pinehills Village Green where you can find all of Frank's books. (He's their best-selling author!) We're loving Hike the Trails of the Pine Hills! (with new and revised hikes.) The book features over 35 hiking trails on the slopes of the Pine Hills from Beaver Dam Road to Cape Cod Bay.
More Information
Frank is no longer running the Hiking Club at The Pinehills, but if you live here, consider filling his hiking boots and starting the club up again! The Landowners Association team at the Stonebridge Club can help you get started. 508.209.2355
Connect with Frank through his Hike Plymouth Facebook page.