And More!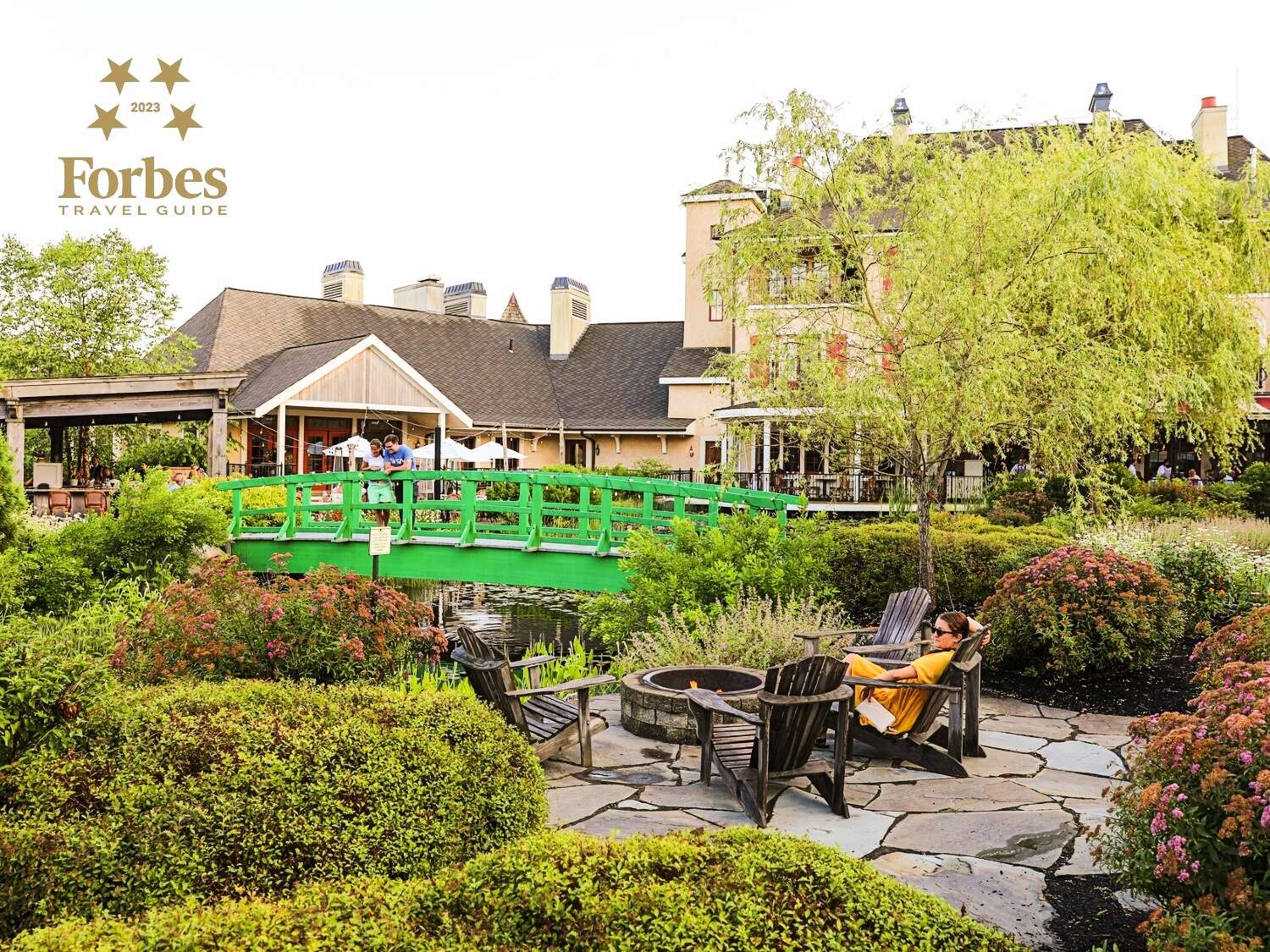 Every little thing about Mirbeau Inn & Spa, located at The Pinehills in Plymouth, Massachusetts, is reminiscent of a trip to the French countryside. Whether relaxing in your room, or taking a walk through the Monet-inspired gardens, you'll feel a certain… je ne sais quoi. We aren't the only ones who've noticed how wonderful it is to spend time there.
2023 Forbes Travel Guide Four-Star Award
Congratulations to Patty McPherson, General Manager, and the entire team at Mirbeau Plymouth, on earning the Forbes Travel Guide Four-Star Award for 2023.
Forbes Travel Guide is the only global rating system for luxury hotels, restaurants, spas and ocean cruises This resort is showcased with other honorees on ForbesTravelGuide.com. Patty McPherson, General Manager, shared "We take great pleasure that Mirbeau Plymouth earned the Forbes Travel Guide Four Star Rating for 2023. This award signifies that the property offers an excellent hospitality experience, and I am very proud of our commitment to the highest level of service." In 2022 there were 558 Four-Star properties worldwide.
Take a look the many accolades Mirbeau Inn & Spa Plymouth has received over their nine years here at The Pinehills.
---

Welcome New Chef de Cuisine Jake Silins
The team behind your favorite dishes at Mirbeau's cozy Bistro & Wine Bar (hello, steak frites!) has a new leader in the kitchen. Introducing Chef de Cuisine, Jake Silins. Chef values teamwork, first and foremost, and the level of fine dining at Mirbeau would not be possible without this top-notch culinary team.
Never been? Come taste firsthand the French bistro-inspired menu infused with fresh New England flavors. The Bistro ambiance feels special - casually elegant, always welcoming.
Book a table at The Bistro & Wine Bar at Mirbeau Inn & Spa, soon!
---

Speaking of Wine
Coming March 2023, look for bottles of 2021 Mirbeau 'Mélange' Red Wine to be added to Mirbeau's excellent wine list. This unique red wine blend from Sonoma County was created through a collaboration between the families of Mauritson and Mirbeau. We can't wait to enjoy this bottle on our next visit!