More Than 300 Veterans Call The Pinehills Home.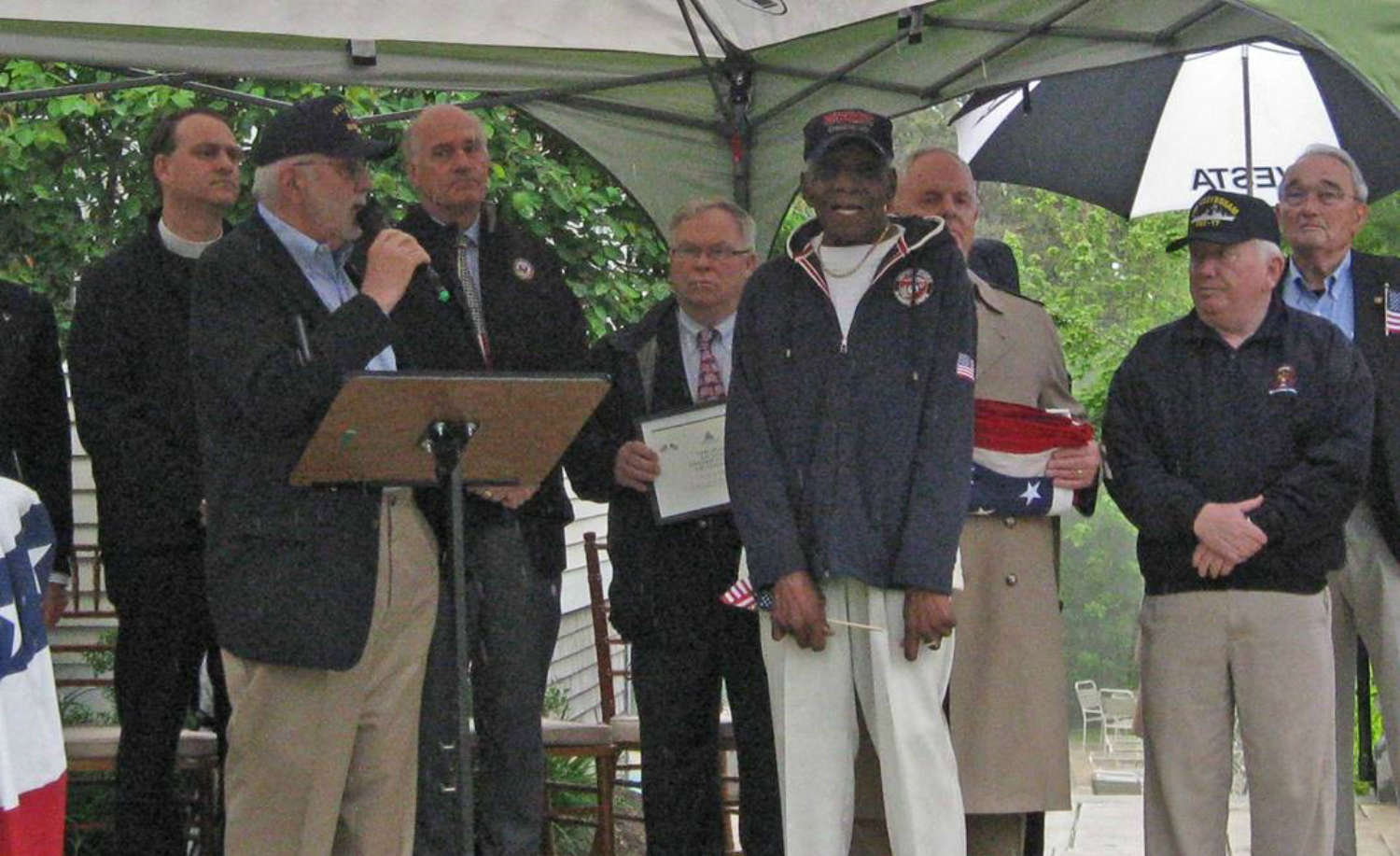 The pouring rain did not deter the large crowd that gathered for a special Memorial Day observance at The Pinehills Stonebridge Club. A new flagpole was dedicated in honor of US Veterans. Pinehills Veterans and and honored guest, Sergeant Jesse James Jackson, USMC of Plymouth, hoisted a flag that flew over the US Capitol, which was presented to them by Congressman William Keating.
Despite the rain, more than 100 came to The Pinehills to observe Memorial Day on Monday, May 29th, by dedicating a new flagpole to all who have served in the US Armed Services.
The Pilgrim Squadron Civil Air Patrol Color Guard presents the colors.
Congressman William Keating presents a flag which has been flown over the US Capitol in Washington, DC to Pinehills President, John Judge and Event Committee member, Bob Cashin. "Despite the rain it was a very moving and meaningful ceremony." Mike Jackman, office of Congressman Keating.
Bob Cashin, Event Committee Member, introduces World War II US Marine veteran, Jesse James Jackson. Standing by are (from left) Reverend David Fredrickson; Congressman William Keating; John Judge, President, Pinehills LLC; Ken Goldner, President of The Veterans Group at The Pinehills; Rich Powers, and George Williamson, Event Committee Member.
"The rain actually made it even more poignant...one could hardly complain about raindrops when focusing on the incredible sacrifices of those we were honoring." Pinehills resident, Patty Cupp