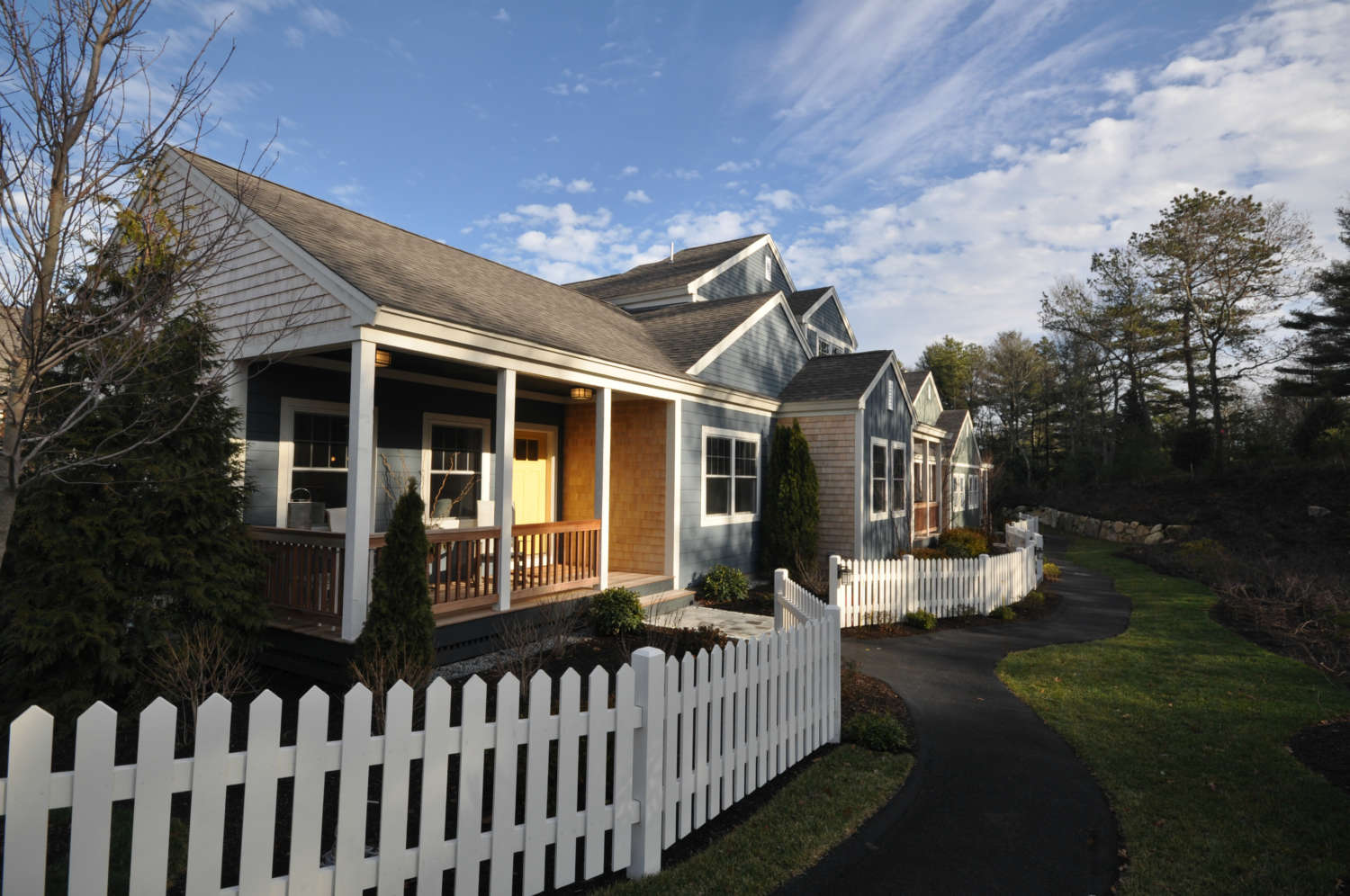 The Pinehills has welcomed a new neighborhood that's slated to enhance Plymouth's jewel-in-the-crown development.
Here's information on this new spread of homes and how it was designed to address the latest buyers.

WHO
The Green Company recently opened Greengate, a new neighborhood featuring the Portico Home Collection.

WHAT
"Greengate will have a unique feel like no other at The Pinehills," Dan Green of The Green Company said. "It's a more urban setting with an emphasis upon walkability."

Roads will not front these Portico homes, which will be accessed from the rear where the garage is situated. Instead of a road, a pedestrian walkway will run along the front with a landscaped neighborhood common. The homes will have white picket fences and large front porches that sit above the walkway, creating a feeling of privacy.

Like The Green Company's award-winning Fresco Home Collection, Greengate homes will have an interior courtyard surrounded on three sides by the homes' living areas. The three walls of glass allow for free flowing light to enter the home.

Portico homes will feature two or three bedrooms and range in size from 1,500 to 2,100 square feet.

WHERE
Portico Homes will be within walking distance of The Pinehills' commercial center, the Village Green.

WHY
Greengate aims to enhance and expand real estate offerings at The Pinehills.

"The Green Company continues to build beautifully designed, sought after homes here at The Pinehills," Pinehills LLC President John Judge said. "They were our first builder 11 years ago and, to date, they've sold over 600 homes here. They not only deliver quality but also show a keen understanding of their customers and how their wants and needs have evolved over the years."

HOW MUCH
Portico Homes at Greengate begin around $400,000.