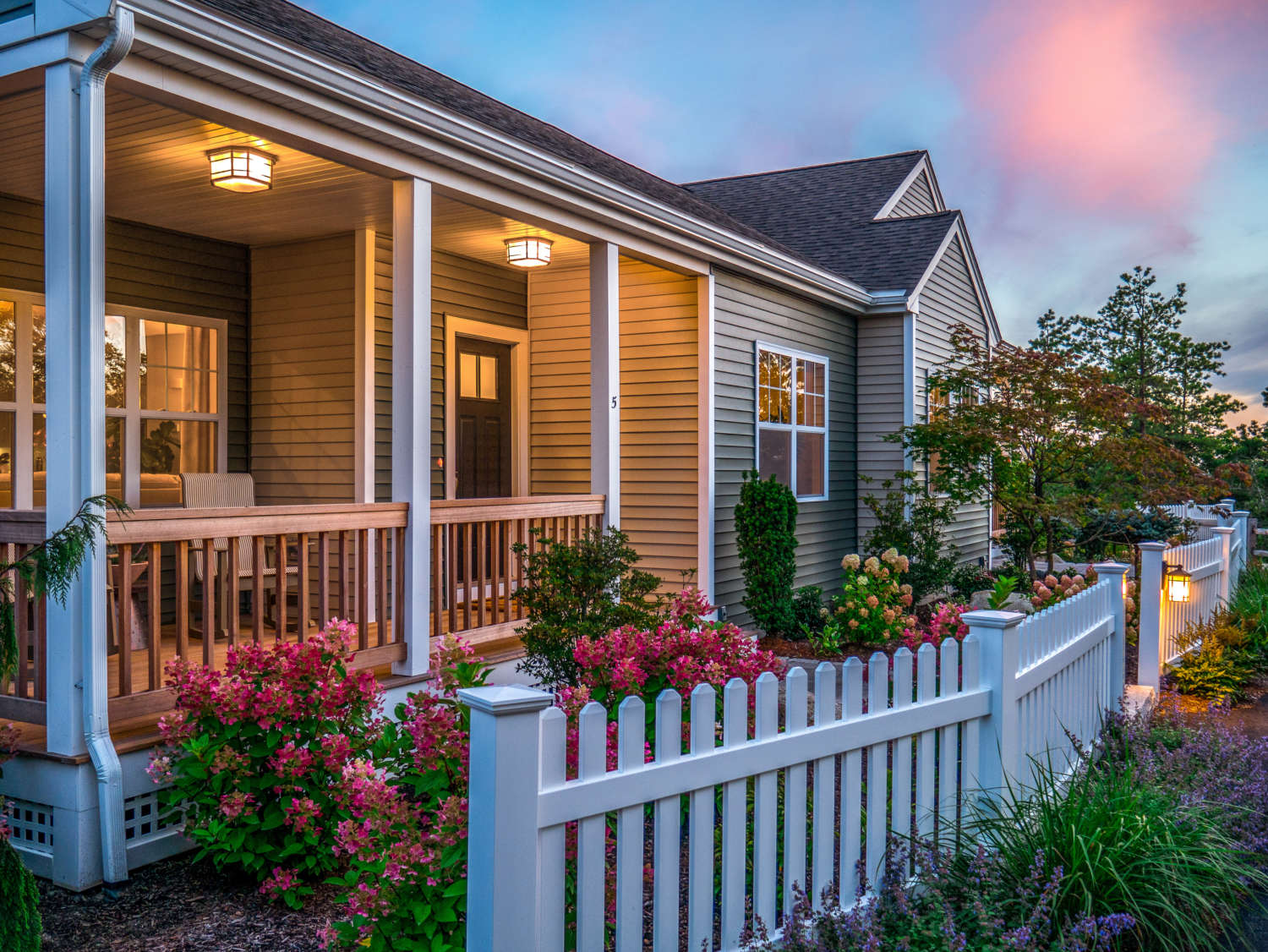 According to a National Association of Home Builders (NAHB) analysis of the most recent census data of Starts and Completions by Purpose and Design, townhouse construction posted significant gains during the second quarter of 2018. Townhouse construction is set for further expansion given the demographics of renters entering the for-sale market, as well as ongoing land constraints and the growth of demand for walkable neighborhoods.
Townhomes have always been a popular home choice at The Pinehills. The new construction townhome neighborhoods underway now are Hatherly Rise, by The Green Company and Symington Woods, by Whitman Homes. Today's townhomes, including the ones built in these two neighborhoods, live like single-family homes in many ways, with more square footage, plenty of privacy - thanks to good design - and personal, low-to-no maintenance outdoor living spaces.
Life at Hatherly Rise includes a neighborhood pool, walking trails and gorgeous western vistas. Crafted by The Green Company, Hatherly Rise is now into its final phase, adding 26 homes to Thayer Lane, where townhome choices include a mix of their award-winning Portico and Fresco homes. In the Spring, watch for a new home design to be announced, or sign up here to receive the latest news about Hatherly Rise as soon as it is released. Don't want to wait? Have a look at the beautiful Portico D designer model home now for sale at 5 Hatherly Rise with an option (for an additional cost) to purchase with all the designer furnishings!
Symington Woods by Whitman Homes takes an urban townhome design vibe and combines it with the natural beauty surrounding The Pinehills. The location is a short walk to The Pinehills Village Green shopping and restaurants, with quick access to Route 3. Symington Woods features the "buyer-favorite" Binnacle and Halyard plans, both with bright, open spaces, lots of windows, nine-foot ceilings, hardwood floors, attached garages and more. We know you'll fall in love with this new Whitman Homes neighborhood. Opportunities to build new townhomes at Symington Woods start in the low $400's. Call 774 773 3998 to sign up for a Dusty Shoe Tour. You can also click here for more information and photos of their award-winning model home.