Providing emergency financial support to Plymouth families since 2007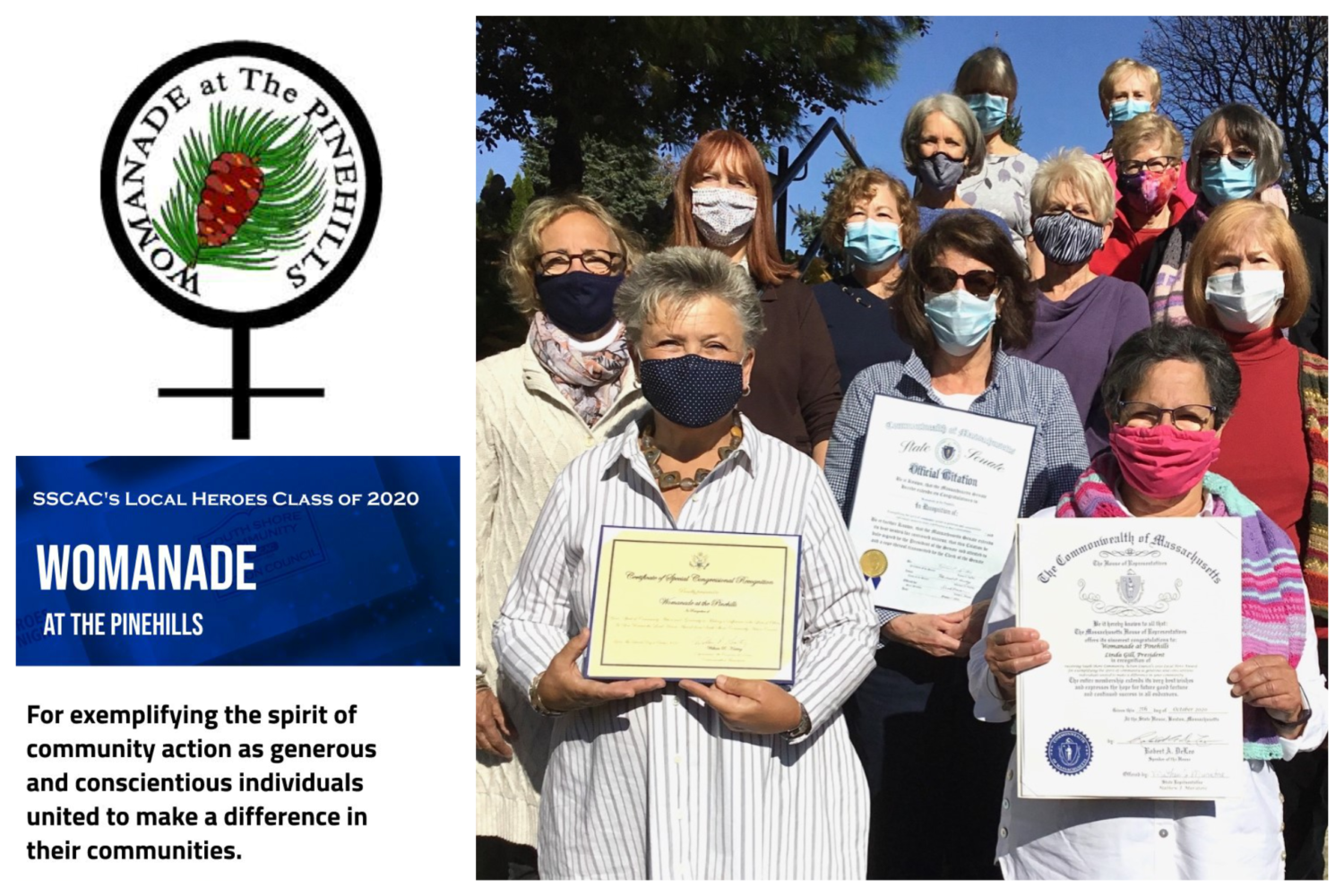 Margaret Wheatley once said, "There is no power for change greater than a community discovering what it cares about." Womanade at The Pinehills embodies that quote – they truly care about helping families in the Plymouth community. And they don't just talk the talk...they get the job done. For their work supporting Plymouth Public School families who find themselves in unexpected financial crisis, the women behind Womanade at The Pinehills were recently honored by the South Shore Community Action Council as Local Heroes.
Life at The Pinehills provides many opportunities to pursue interests and get involved. There are more than 90 resident-run groups based at The Stonebridge Club, and one of these is Womanade at The Pinehills. Womanade builds upon the friendship and generosity of women to make a difference in their communities.
We were honored to catch up with current chair, Marcia Martinson, to talk about the work of Womanade at The Pinehills.
"Our group is committed to caring for the children and families in the Plymouth Public School system by providing the funds to cover emergency needs such as food, utilities, rent, and clothing," said Martinson. "We are proud to say that 100% of our donations go directly to those we help. We are so grateful to our donors."
Womanade's History
Womanade was founded in 2007 as an organization to promote community within The Pinehills, as well as create connections and the opportunity to give back to the wider Plymouth community. Then Pinehills resident, Cheryl O'Grady, read about a Hingham Womanade group in an article by Boston Globe columnist, Bella English, and she became interested in starting a group at The Pinehills. 20 women showed up to the first informational meeting, and Womanade at The Pinehills began to take shape.
Working behind the scenes, Womanade at The Pinehills has built a strong relationship with the Plymouth Public Schools. Liaisons for the schools help identify students and families with emergency needs, and Womanade's Outreach Committee evaluates each request to ensure that it meets the criteria before approval. Extreme care is taken to protect the anonymity of the families who are assisted. To date, Womanade at The Pinehills has quietly provided more than $165,000 in financial assistance to 360 families in Plymouth.
"Womanade at The Pinehills is comprised of the most caring, compassionate and dedicated women," said Annie Kowalski, Plymouth Community Intermediate School Adjustment Counselor. "I have the honor of working with them and know firsthand the aid they provide to countless families in need." Annie tells us that Womanade at The Pinehills has paid back rent so families avoid evictions, paid mortgages, and covered car payments so a parent has transportation to get to work and appointments. Said Annie, "Womanade works tirelessly behind the scenes. The relief they provide to families, not just financial but also emotional, does not go unnoticed. They are true heroes in our town."
Donations
Donations to Womanade at The Pinehills are always appreciated and tax deductible. Now more than ever, amid a pandemic, they are put to immediate use. Feel good knowing that 100% of your donation will go to help local families in the Plymouth Public Schools with urgent financial emergencies. Please make donations by check payable to Womanade at The Pinehills, and mail to: Womanade at The Pinehills, 33 Summerhouse Drive, Plymouth, MA 02360.
If you would like more information, contact Womanade at womanadeph@gmail.com.
Thank you Womanade at The Pinehills for all you do for Plymouth families!