Celebrating 20 Years of Stories Behind the Pines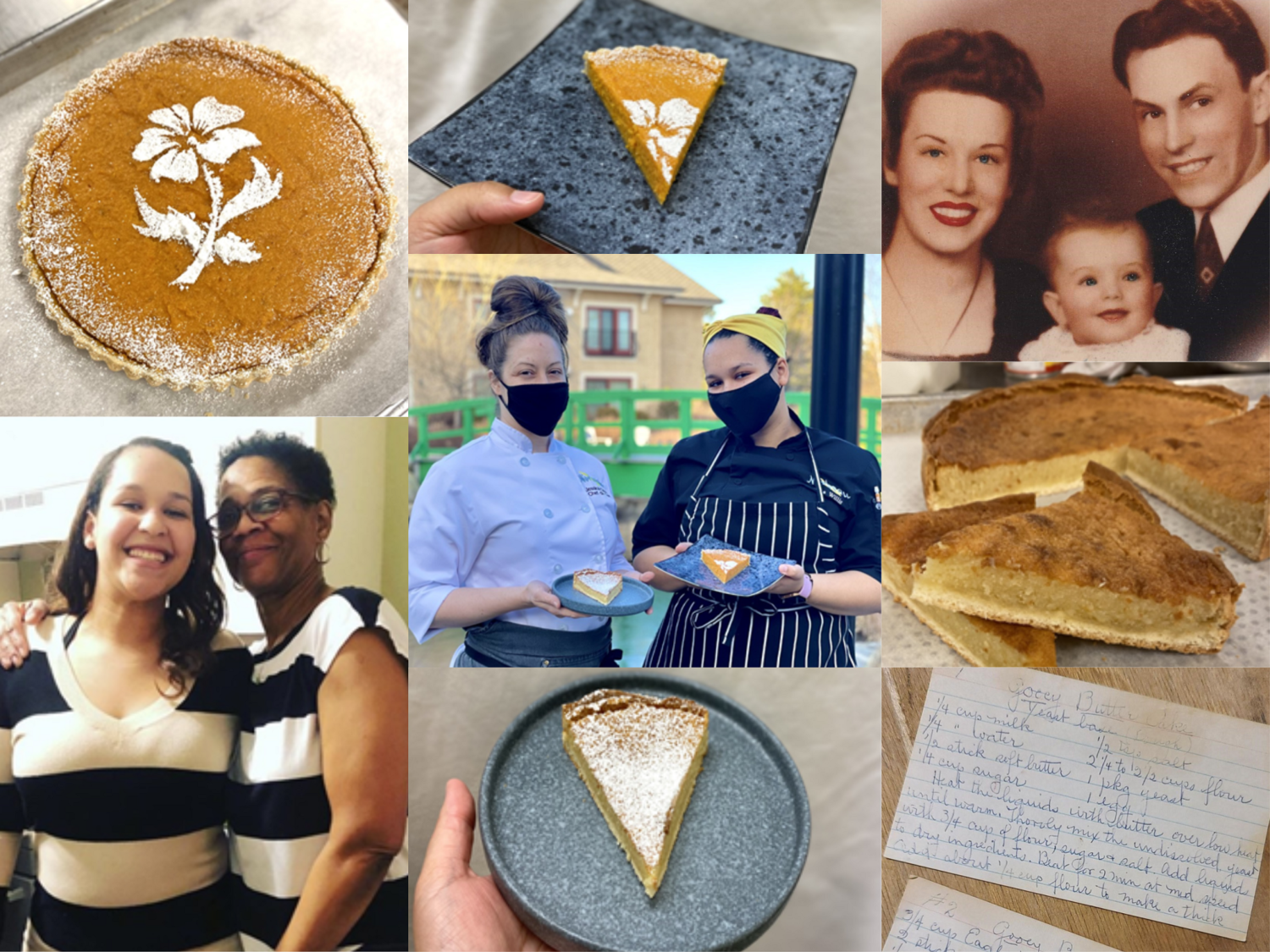 Today we Celebrate 20 Years of Stories at The Pinehills alongside a celebration of Women's History Month...and Grandmothers.
Grandmothers – they're all warm hugs and sweet memories, so says Barbara Cage. And if we pay special attention, we can learn a thing or two. Some grandmothers teach us how to jump in puddles, others how to spit watermelon seeds, and still others pass down the fine art of family recipes. While these things may not seem important at the time, later we realize that we have learned the importance of what it means to be fun-loving and spontaneous, and to pour your heart into a delicious meal.
For some of those lucky enough to have a grandmother who shared her love of cooking, it leads to the discovery of your passion and a career. That's the case for Mirbeau Inn & Spa Chef de Cuisine, Jes Childers and Pastry Chef, Tiara Willis. Both women are inspired by a family history and passion for cooking, carrying on traditions (and cooking the recipes) they learned from their grandmothers.
Chef Jes' grandmother, Lorena Henrietta Conrad Bower's secret recipe - Grandmother's Gooey Butter Cake - comes from St. Louis. Story has it, Gooey Butter Cake happened by accident when a pastry chef added the wrong proportion of ingredients to a coffee cake batter he was making. Lucky for us, Gooey Butter Cake was born! Even luckier, Chef Jes is kind enough to share her grandmother's story and recipe with us here.
With the help of Pastry Chef, Tiara Willis, and Nana's Sweet Potato Pie, we'll all be in good shape for Thanksgiving 2021. Nana Elaine Willis' Sweet Potato Pie comes all the way from Georgia and is passed down from Chef Tiara's great-grandmother. And Nana's secret ingredient? Love. A whole lot of love. Chef Tiara's tells the story and shares recipe here.
Thank you, Chefs Jes and Tiara from Mirbeau Inn & Spa at The Pinehills, for sharing these stories and recipes. Be sure to visit Mirbeau to experience the incredible food that they are creating. We know that their grandmothers are proud!