Hey GPS...show me the scenic route.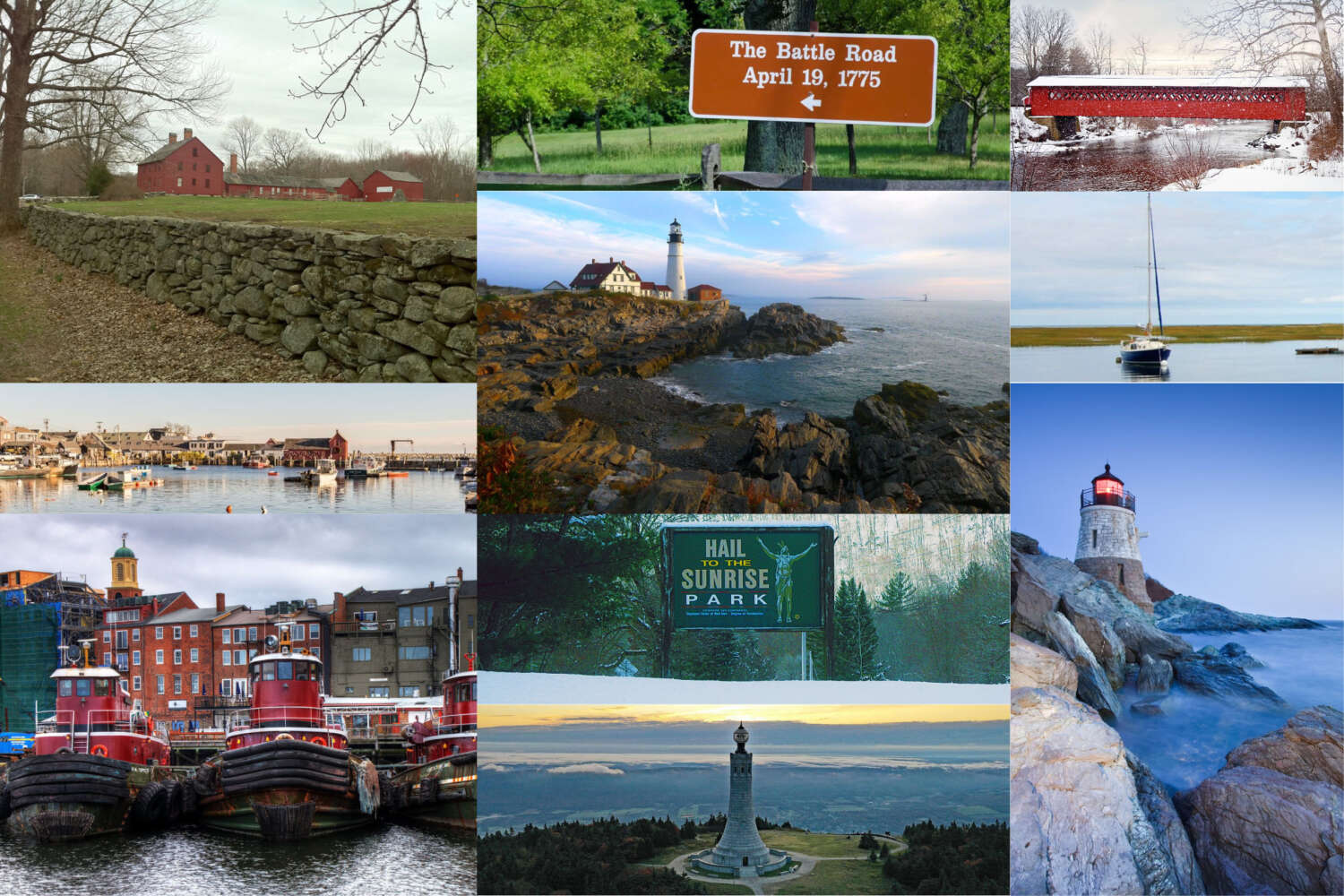 Never underestimate the power of a Sunday drive. Just hopping in the car and seeing where the road takes you is one of the most enjoyable trips you can take. And, whether you're the driver or the passenger, just taking in the views, listening to your road-trip playlist, and getting lost in your thoughts is a powerful antidote for cabin fever.
With the help of Visit New England, we've pulled together a list of scenic highways and byways in Massachusetts. And whether you have one hour or three, you can enjoy a day of exploring north, south, east, and west of The Pinehills. Or, stay right here in America's Hometown, Plymouth, and take in all there is in your own backyard. (Hint. Hint. Old Sandwich Road!) And, we have to share - one more time - our favorite road trip story starring Tony Green and John Judge - who toured The Pinehills...at night. 🌕
Here are some scenic routes for any season:

Length - 14 Miles
Along Massachusetts Avenue, Route 2A, and other local roads through Arlington, Lexington, Concord, MA.
Battle Road Scenic Byway is packed with history, architecture, references from literature, nature, and more. This scenic byway follows the approximate path used by the British Army at the beginning of the American Revolution.
---

Length - 16.3 miles
Along Rockwell and Notch roads through Mount Greylock, then Reservoir Road to North Adams, Lanesborough to North Adams, MA
While fall is a popular time to drive the Mount Greylock Scenic Byway, there's nothing like the bluebird sky views of the surrounding Berkshire landscape in winter.
---

Route 133 to Route 1A Gloucester to Newburyport, MA
Length - 24 miles
The Essex Coastal Scenic Byway on Massachusetts' north shore is nothing short of spectacular. (Even if you are south shore through and through, you'll love the north shore views!)
---

Route 2 Greenfield to Williamstown, MA
Length - 65 miles
Fun fact, the Mohawk Trail opened in 1914 as one of the first auto-touring roads in the country. This scenic byway meanders through deep forest and historic towns, passing world-class art museums, early 20th-century tourist destinations, scenic hikes, and dramatic vistas.
---

Along Route 6A Sandwich to Brewster, MA
Length - 34 miles
If staying closer to home is more your style, the Old King's Highway (Route 6A) is just a short ride over the Sagamore Bridge. The route will take you through some of the oldest towns in America including Bourne, Sandwich, Barnstable, Yarmouth, Dennis, Brewster, and Orleans. Scenery, shopping, food, oh my!
---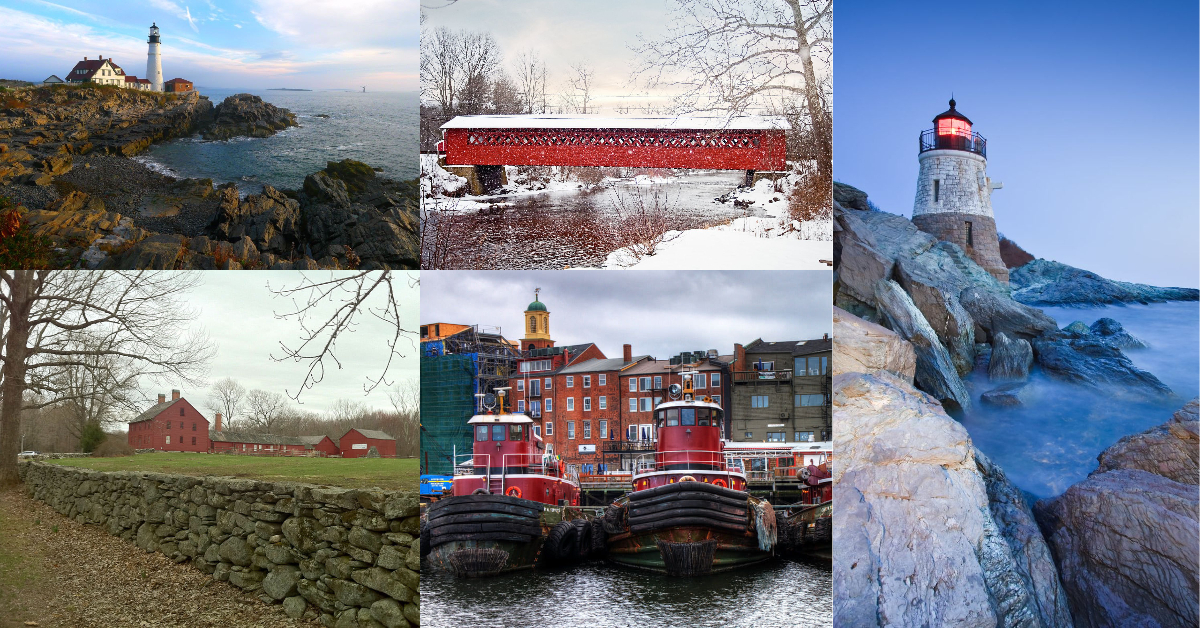 And the Rest of New England Awaits

Calling New England (maybe The Pinehills) home means that Rhode Island, Maine, New Hampshire, Connecticut and Vermont are all within driving distance. And each one has their very own jaw-dropping scenic highways and byways waiting for you to explore.

Rhode Island (The Ocean State) - While Rhode Island is the smallest state, it has some really big views worth seeing - and oh so close to Plymouth.
Maine (The Pine Tree State – we like that) - If you only do one thing when you visit Maine, make sure you are on Cadillac Mountain to be one of the first people in the country to see sunrise.
New Hampshire (the Granite State) - From the coastal byways, to Mount Washington, to some of the best skiing on the east coast, New Hampshire really has it all.
Vermont (The Green Mountain State) - Vermont may be the only New England state not to border the Atlantic Ocean, but that does not make it any less of a natural paradise.
Connecticut (The Constitution State) - Connecticut boasts scenic shoreline and beautiful country drives, world-class museums, and lots of history.