Mondays 6/6-10/31 | 11a - 2p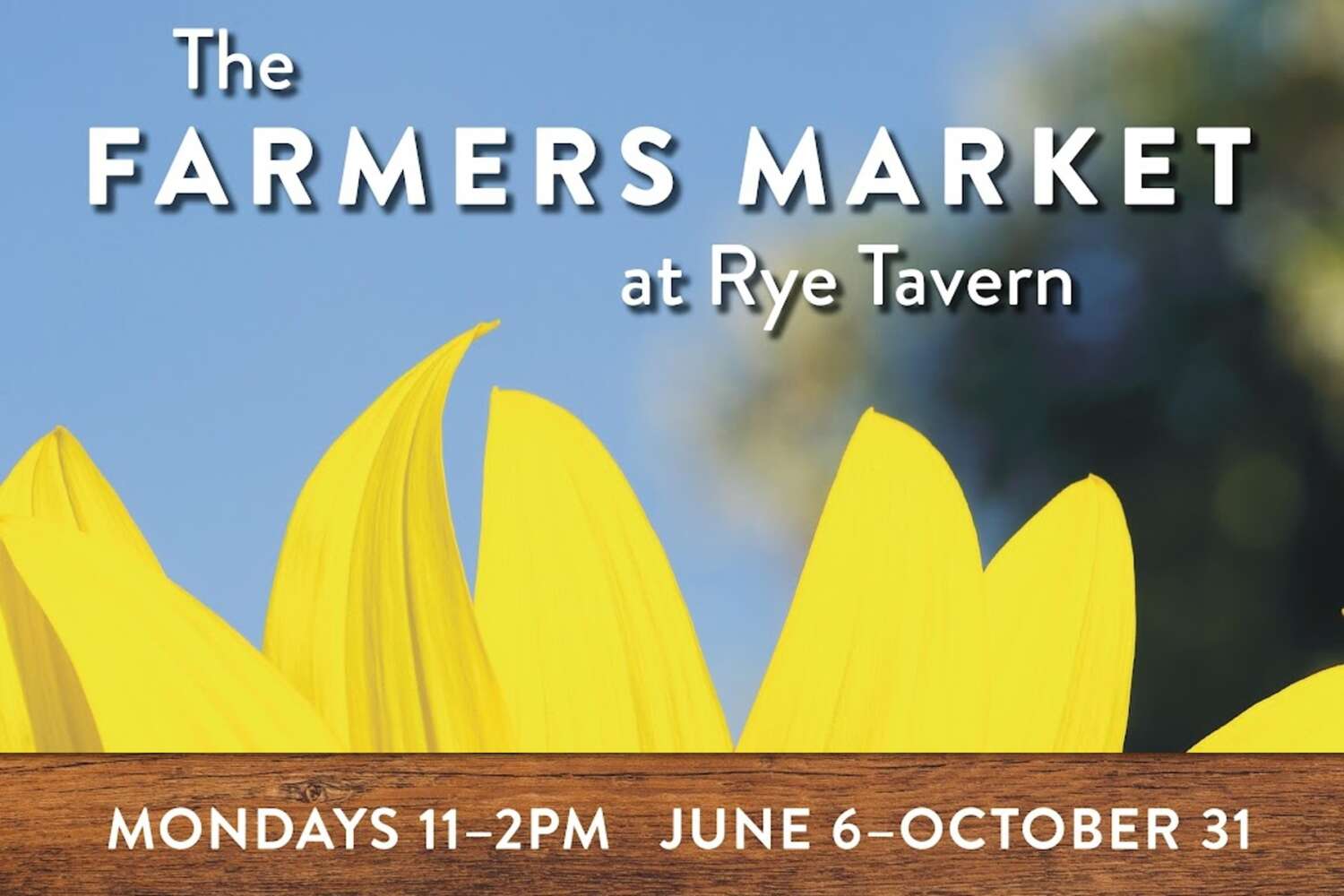 Make plans to visit the Farmers Market at Rye Tavern each Monday starting June 6th from 11-2 for their second season in The Pinehills. They have an amazing line-up of vendors and some GREAT surprises. (We love surprises!)
The Market is going to take place on the green, grassy lawn at the Rye Tavern. (517 Old Sandwich Rd, Plymouth, MA 02360) New this season, the market will wrap around the outdoor bar and patio at The Rye with an expanded vendors list.


CHEERS!
And did we mention Rye Tavern's full-service bar will be open during farmers market hours?

So do your market shopping for the week, grab something from one of the prepared food vendors, (including Rye Tavern which will be selling pre-packaged hummus, salsa, chips and popcorn,) then wander over to order your favorite adult beverage and relax on the outdoor patio!

PARKING
This year The Farmers Market at Rye Tavern has expanded parking with many vendors moved to the lawn. Parking access will be one way, entering through the main restaurant entrance on Old Tavern Trail, and exiting behind the restaurant onto Old Sandwich Road. Look for directional signs and guidance from parking attendants.

Support your local farmers, growers, bakers and makers!
JUNE 6 VENDOR LIST

Chariot Pizza
CN Smith Farm
Copicut Farms
Endlyss Crafts
Hale Bone Broth
Harvest of Joy Microgreens
Hillside Mushrooms
Hidden Acres Homestead
Hippy Pilgrim
Indie Ferm
Lara's Cuisine
Lucky Duck Farm
Mookie's Pet Treats
Ripe from the Vine
Roll Street Tavern
Savor the Spread
Shine Mobile Coffee
T.F. Woodcraft
Teal Farm
Tiny Forest Soap Co.
Tiny Kitchen Cookie Co.
Wisdom Ferments
Wooden Island Wild
Zserbo Bakery