Signs of a New Season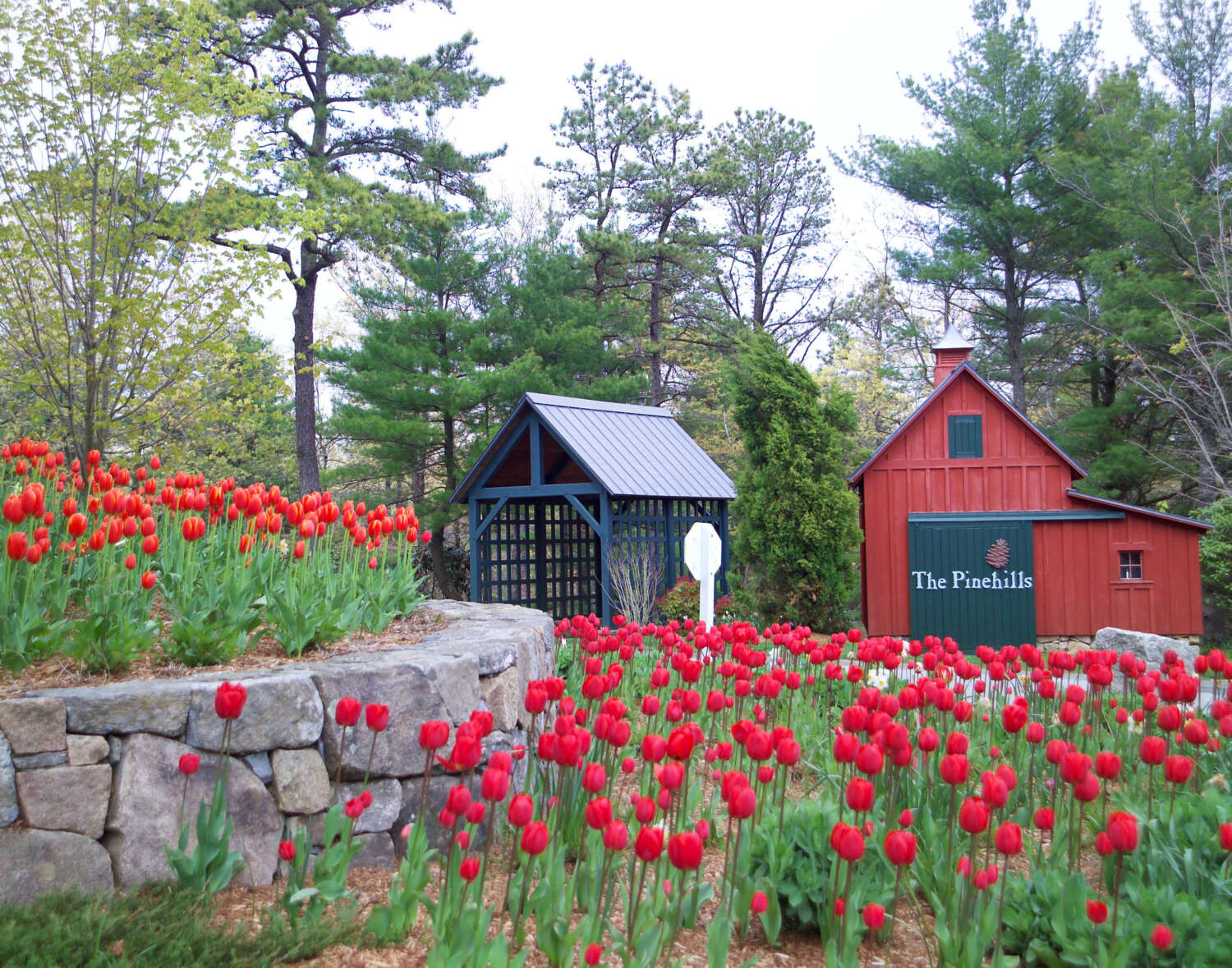 After some of us were digging out from under a blanket of snow a few days ago, we are really looking forward to the arrival of Spring on Monday. (With mild temperatures and forecasted sun in Plymouth, Massachusetts!)
The signs of Spring are here: daylight hours are getting longer, we sprang ahead last weekend, bulbs are peeking up, we don't need as many layers to go out, and we find ourselves enjoying longer walks.
All around The Pinehills, folks are shaking off the end-of-winter doldrums and getting ready for the brighter days ahead. Here's how:

The Pinehills is Blooming
Soon you'll start seeing more than 4300 spring annuals, including pansies, daffodils, tulips, hyacinth, and other assorted blooms around The Pinehills. Thanks to the hardworking team from Egan Landscape Group for serving up feasts for our eyes every season.

Village Sports Club
The team at Village Sports Club is moving the fun outside for the warm weather. Watch for new outdoor courts this spring and summer, as well as an outdoor snack bar with cocktails and fresh, homemade gelato. Healthy living is a balance after all!

Book Love | Saturdays & Sundays 9a-1p | Starting March 18th in the Red Container
What to do while you are waiting for your table at The Blueberry Muffin? Starting Saturday, March 18th, you can shop for your next favorite read & more, right on The Pinehills Village Green! 📚❤️ Get The Details! ❤️📚

Daisies
While you are at the Village Green, drop in to Daisies! Get the scoop from owner, Sara Wiesbock, about all the fun she's got blooming. From trunk shows and new handcrafted items, to surprise special events coming in late May.

The Market
The Market welcomes Spring with a community fundraiser on Tuesday, March 21st to support the Plymouth Center for Active Living. Proceeds fund appreciation events for their Meals on Wheels drivers. And if you haven't yet signed up for their newsletter, you are missing out on great recipes and more. Sign up now and freshen up your meal planning this Spring!

Pinehills Golf Club
Golf and Spring. They just go together. Pinehills Golf Club opens for the 2023 season on March 31st. (We can't wait to see the clubhouse renovations!) And, Pinehills Golf Academy has the coaches, facility, technology, and knowledge to help you achieve your golf goals this season, whether you are new to the game or an experienced player.

Mirbeau Inn & Spa
Having a hard time rousing from your winter hibernation? A pampering from Mirbeau Inn & Spa Plymouth, which recently received a Forbes Travel Guide Four-Star Award, will re-energize you. Explore their upcoming events and featured packages, or book now for extra special Easter and Mother's Day meals.