Lessons learned from a Masterclass in Placemaking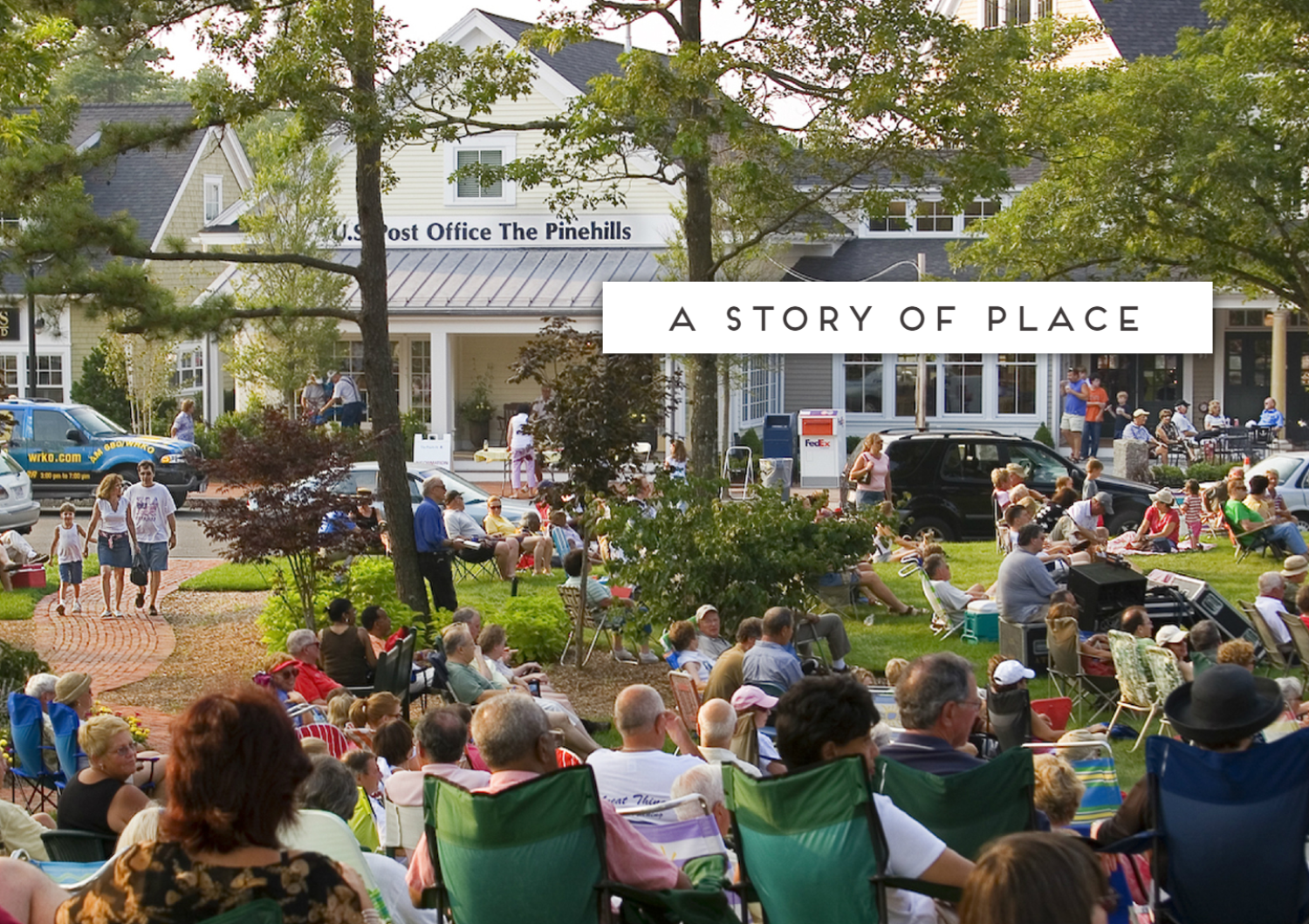 The Pinehills is a labor of love - and vision. The story begins upon the first visit to Plymouth (America's Hometown!) and its beautiful pine hills, which told us everything about what we wanted to build: Community. Community that embraces the land and is connected to the rich natural and human history of this place. We saw the way to build homes - to fit the terrain and tuck into the trees; the roads - they would follow the natural valleys in the land; a village green – a place where neighbors (from inside and outside The Pinehills) would meet, gather and celebrate. After awhile, it became apparent to us that the place we were making was special, and we made sure to share the story of just how special with many people. They noticed. A few lessons have been learned along the way…

Lesson #1. Make it the way Mother Nature would.
Roads and trails bend, homes are nestled into the hills and trees, neighborhoods are tucked into the landscape, natural habitats are preserved - done just the way Mother Nature would.
---

Lesson #2. Food Builds Community.

We learned that food is powerful. It brings us together, shapes our memories, and empowers the communities we build. It's been at the heart of our becoming community in The Pinehills almost since day 1. (Here's that story!)
---

Lesson #3. Share What We've Learned.
Harvard. MIT. Yale. SKANSKA. Urban Land Institute. The best of the best come to The Pinehills- a living laboratory - to learn how low-impact development and smart planning can build successful, award-winning communities. And, they start young – with high school aged architecture students from around the world studying at EXPLO at Yale.
---

Lesson #4. Encourage a Healthier Community.
Any truth to the link between our health and the where we live? Yes! Communities (like The Pinehills) where people have places to walk and bike are more fit.
Add to that The Market at The Pinehills - Plymouth's first Healthy Market - with fresh, local choices, and visits from Beth Israel Deaconess Hospital dietician, Marcia Richards, who highlights for shoppers the healthy options, we would venture to guess that residents of The Pinehills are enjoying a healthier lifestyle.
---

Lesson #5. Laundry Can Wait.

There are countless excuses for leaving the laundry – no matter how beautiful your laundry room is. Creating community includes providing many ways for people to enjoy personal time.