Fresh from the Field to Your Table from 6/7 to 10/25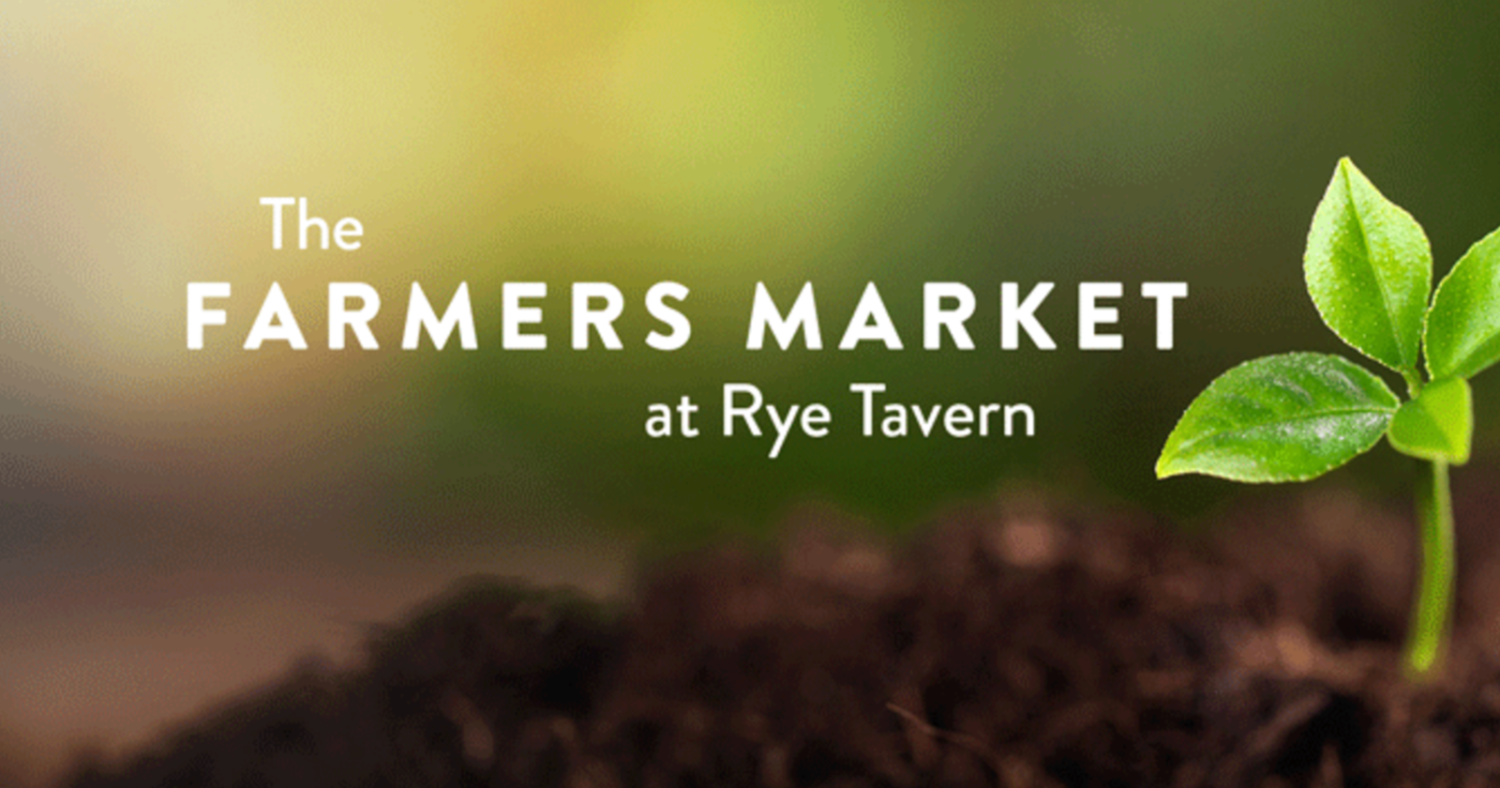 For many of us summer doesn't really start until tomatoes, those jewels of the garden, return to our local farmers markets here on the South Shore of Massachusetts. Speaking of local farmers markets, around here we have some of the best and there is a NEW one kicking off the season in Plymouth on Monday June 7th from 11am to 2pm, right here at The Pinehills! Melissa Colangelo, Manager of the new Farmers Market at Rye Tavern, has been hard at work curating an incredible line up of market vendors for all of us to enjoy.
You may know Melissa as Rye Tavern's farmer. If you've dined at Rye Tavern, you have probably eaten produce from Melissa's fields and greenhouses among the many in-season ingredients used by Executive Chef Josh Todisco and his talented culinary team. Melissa's mission for TFM@Rye Tavern is to provide an open space market for local farmers, artisans, and small businesses to safely connect with the community and provide us access to local food.

The Farmers Market at Rye Tavern will host nearly 30 farmers, artisans, and makers throughout the season, bringing fresh & locally grown vegetables and fruits, (certified organic and conventional,) like microgreens, asparagus, corn, squash, eggs, blueberries, strawberries, apples, organic cranberries, and mushrooms. Plus maple syrup, jams and jellies, local honey and honey products, savory and sweet take-home goodies from the Rye Tavern chefs, handmade goat soaps, alpaca woven goods, cut flowers, and even dog treats, handmade dog soaps and more.
For more information and details on all the offerings from vendors please visit https://www.facebook.com/thefarmersmarketatryetavern
*PARKING INFORMATION* Please do not park on Old Tavern Trail or Old Sandwich Road. There is plentiful parking behind Rye Tavern. When you pull into the restaurant, continue back behind the building.
2021 Participating vendors include:
Vendor List & Links
Bayswater Flower Co [No Link]
EndLyss Crafts
Moonlight Rose Farm [No Link]
Sky Meadow Orchards
Solcha Thai Cuisine [No Link]
SuCasa Mexican Cuisine