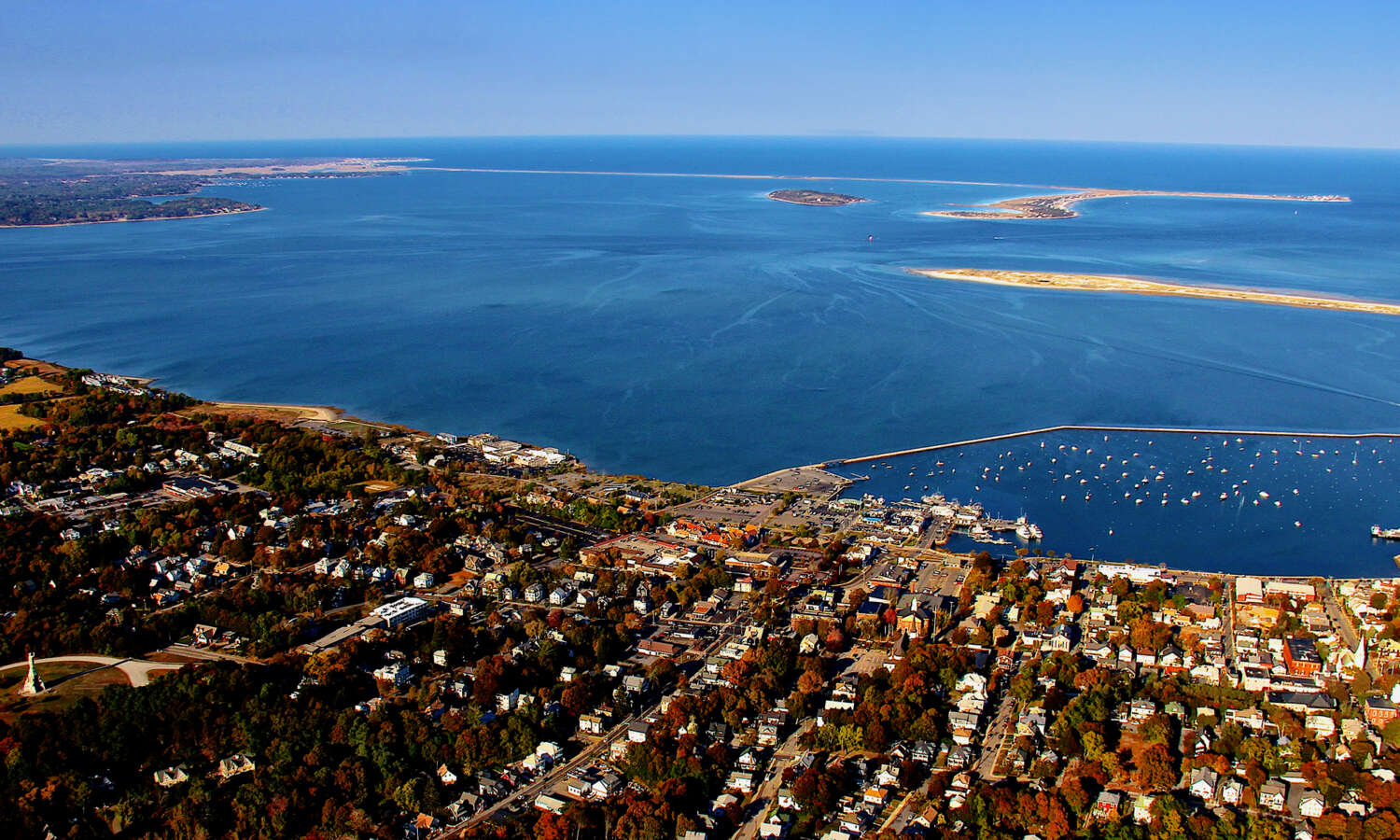 Known for its unique place in history — and a certain rock — Plymouth, Massachusetts just might surprise you today. This history-rich town has evolved into a modern-day South Shore hot-spot. Located just 45 miles from Boston and 7 miles from Cape Cod.
Plymouth's place in history draws visitors from far and wide. When they get here, they find so much more than the Pilgrim stories. Those of us who know come to Plymouth to browse boutiques and galleries, sample the creative cuisine, stop for a tour (and taste) at the local breweries, distillery and wineries, and enjoy a concert by "The Phil" – the wonderful Plymouth Philharmonic. Or, we simply relax and explore in the natural beauty of Plymouth's state parks and beaches. (Be patient, summer will be here soon!)
We recommend our friends at See Plymouth as a great resource for all that's open and happening in Plymouth, but we have a few ideas to start.
Grab your explorer hat (or not) and let's go!

---

FOR THE HISTORY BUFFS

The month of April means the re-opening of some of the best loved ways to explore the history of the region: Plimoth Patuxet and Pilgrim Hall Museum.
The Pinehills has its own slice of local history. A drive through The Pinehills will take you down the oldest unpaved road in continuous use in the US. Once a native trail, then a road commissioned by King George, it's easy to imagine the past with a trip down Old Sandwich Road past the Rye Tavern and Sacrifice Rock.
The Pinehills Pick:
Pilgrim Memorial State Park Self Guided Tour
Use the link above, along with the tour map, and head out to one of the smallest, but most visited, state parks in Massachusetts which is located on Plymouth's historic waterfront (where you'll also find Plymouth Rock). With longer days and warmer temperatures the Monuments & Memorials Self-Guided Walking Tour is an enjoyable way to explore Plymouth.
---

FOR THE FOODIES
Plymouth, with its rich locavore/foodie culture has more dining options than you can imagine, to say nothing of the incredibly fresh seafood. Thirsty? Don't miss local breweries Mayflower Brewing Company, Second Wind Brewing Company and High Limb Cider , two wineries (1620 Winery and Plymouth Bay Winery) and Dirty Water Distillery!
And of course, we have a little extra love for some award winning restaurants located in The Pinehills- Rye Tavern, the Bistro & Wine Bar at Mirbeau Inn & Spa, Mamma Mia's, The Blueberry Muffin, East Bay Grille at Pinehills Golf Club.

---

FOR LOVERS OF THE ARTS
Finally! Get your fill of live music and entertainment at the Plymouth Philharmonic Orchestra, Spire Center and Memorial Hall.
Visit the galleries of Plymouth Bay Cultural District.
And we love the Plymouth Center for the Arts for exhibits, classes, and workshops - just steps away from Plymouth's waterfront.

---

FOR THE NATURE LOVERS
Plymouth has an abundance of natural beauty from the many parks and gardens, to spectacular beaches. And if it's trails closer to home (at The Pinehills) you're looking for, we have over 10 miles of paved trails and even more unpaved for your walking, hiking, running, and biking pleasure. And, we have THE BEST neighbors: Mass Audubon Tidmarsh Wildlife Sanctuary with even more nature to explore.
**While many establishments are opening daily, when you're planning your visit to Plymouth, remember to check hours and operating schedules ahead. And, please respect the Covid-19 guidelines in place at each location.**