Whitman Homes' Latest Urban-Inspired Townhomes a Short Walk to the Village Green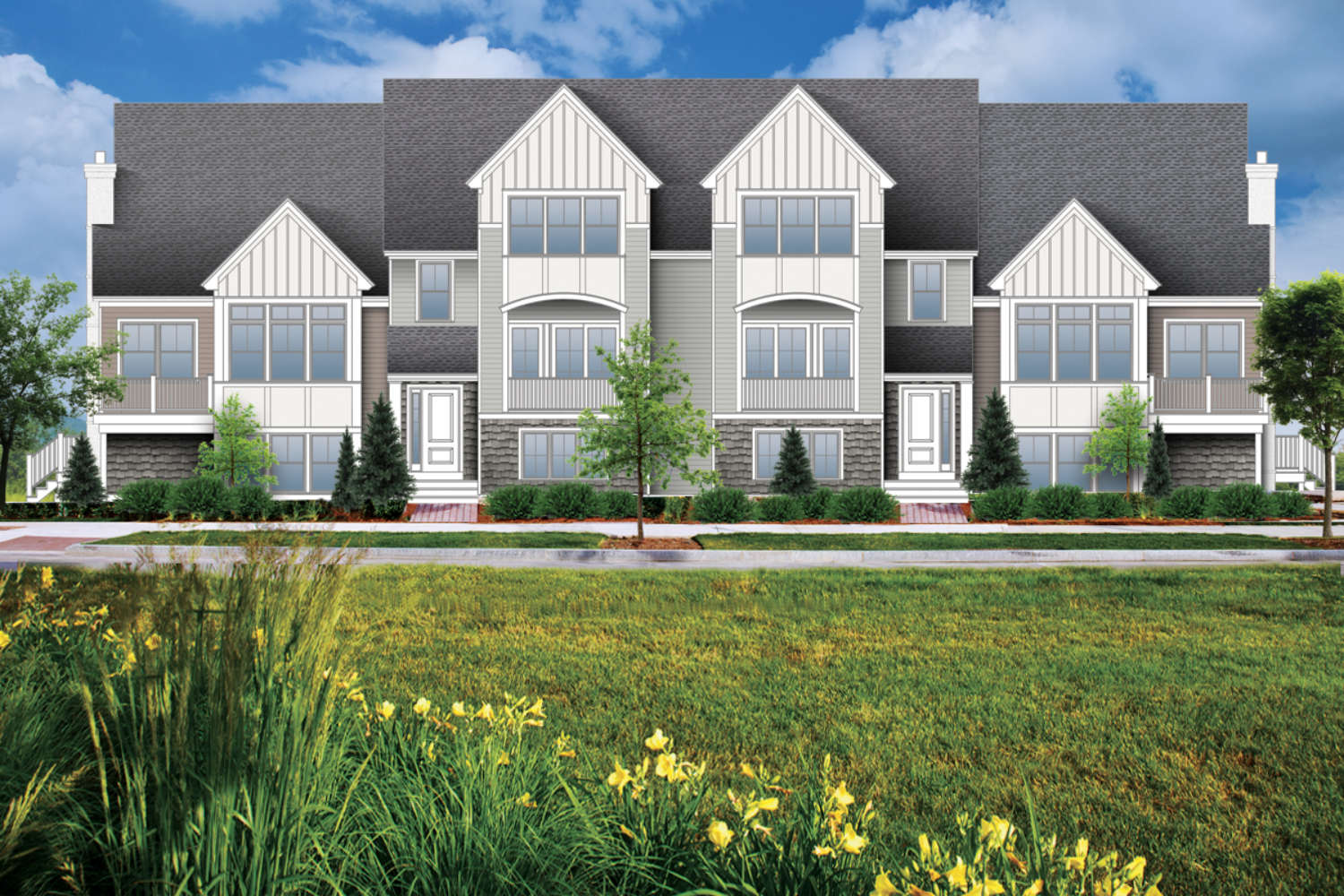 The recent sell-out success of the townhome neighborhood Boatwright's Loop, prompted a new neighborhood of stylish Whitman townhomes - Symington Woods! Award- winning Whitman Homes has been a builder at The Pinehills since 2000, designing and building more than 200 homes in eight neighborhoods. Today, Whitman offers a range of new housing choices at The Pinehills that include single-family custom homes, cottage homes, and attached, single-family townhomes. Located just off Clark Road via Mainstone Boulevard and Symington Drive, this neighborhood will soon feature 23 attached, single- family townhomes consisting of 2 bedrooms, 2.5 baths and attached 2 car garages. Pricing starts in the low $400s.
Whitman Homes Vice President Tim Porter said, "We are excited to continue building our popular townhomes at The Pinehills. These urban-inspired homes offer main level master suite living, along with modern features in an open floor plan design. The road infrastructure is already underway, and the first foundations are expected this fall. Delivery of the first homes should be in late spring/early summer 2019."
Similar to Boatwright's Loop in architecture, Symington Woods has a great location just a short walk to the Village Green shops, post office and amenities. Interested? Visit the model home at #105 Boatwright's Loop for details and a Symington Woods information package. Or call 774-773-3998.